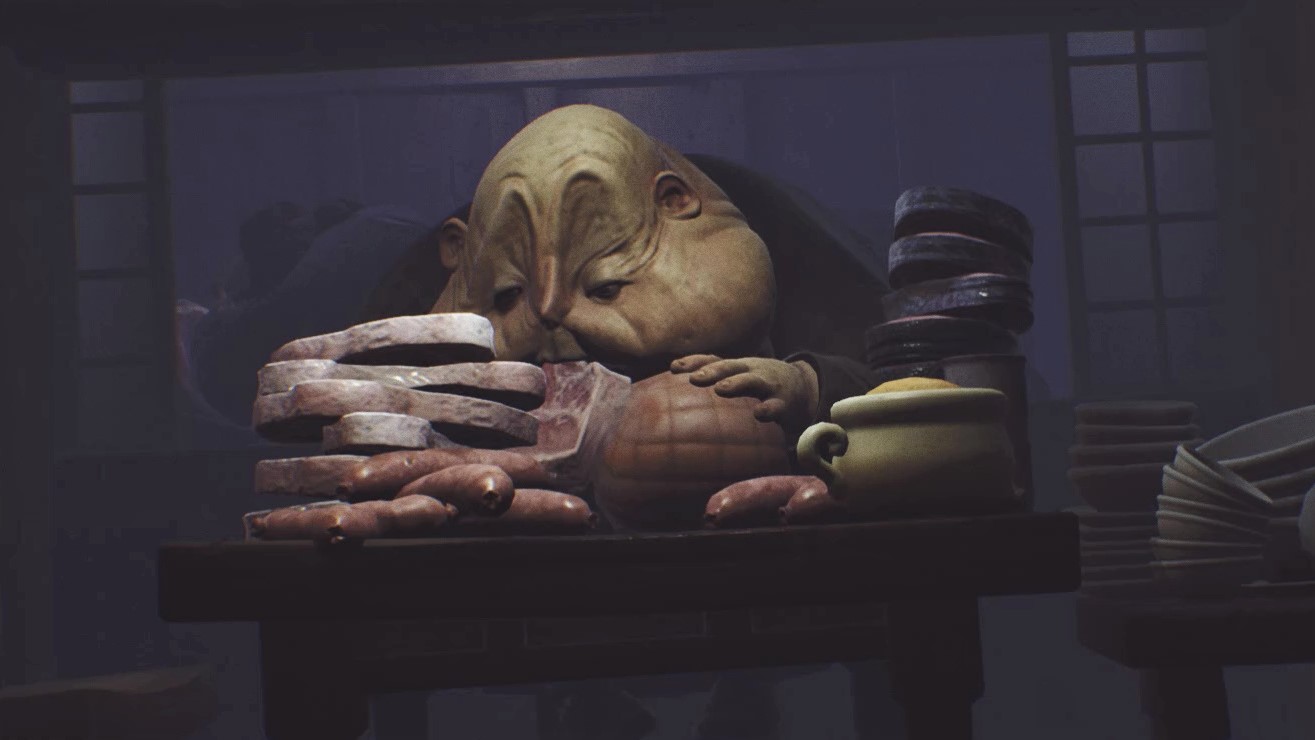 You might be used to dramatic sales on Steam, but it's always fun to see a flat 100% off. Until tomorrow afternoon, you can get horror platformer Little Nightmares free to keep.
Little Nightmares is a 3D side-scroller where you play as a small girl called Six, trying to navigate her way through the distressingly named Maw. In his review, Samuel Roberts found it "consistently tense, atmospheric and disgusting", which are all things you want to associate with a safe environment for a small child to play and/or be murdered in. 
The game recently had a sequel, which might be why it's being promoted now. Little Nightmares 2 came out in February this year, and Stacey Henley described it as "A horror fan's dream come true." It keeps to the same platformer style of play, but this time as a small boy called Mono – which, frankly, makes me worry for the fate of Six. At this rate, I'll be the one having nightmares, and I haven't even played these games.
You can get Little Nightmares for free on Steam until 5pm UTC tomorrow. It also isn't the only free game going this weekend, as Steam celebrates its open world sale alongside free RTS Company of Heroes 2. 
PCGamer latest

Source link
Related Post: