It's been some time since Maximum Action, a high-octane first-person shooter currently in Early Access, got an update. But that changed on May 15, as the latest one has hit the game, bringing all sorts of changes and additions to players' hands. This new update for Maximum Action features three large new changes that get the game closer to its finished state, ranging from an overhauled jungle level to a new tank. I, for one, am eagerly looking forward to official release, as nothing hits the spot quite like ridiculous action. Of course, the majority of the game is made by a single person, so patience is the word here.
As for what's new, there's plenty more on offer in Maximum Action. There are several more music tracks that have been added, plus a new main theme. What better way to get the blood pumping before jumping in? On top of the new music, the jungle scene has been completely overhauled. Players will now find destructible buildings, foliage, tanks to fight, and guard towers to watch out for. Notably, there's also a brand new free-roam section. Not only that, but this section has objectives that can be undertaken in any order you like, much like many of the classic FPS titles from yesteryear.
Maximum Action update 0.78 lets you dish out the pain
The biggest addition, however, is the inclusion of new vehicles in Maximum Action. The jungle not only has a motorcycle for players to drive, but a tank as well. These vehicles can also be spawned whenever you'd like while in the sandbox, so you'll be able to mess around with them to your heart's content.
The game entered Early Access back in September of 2018, so it's past the two-and-a-half years of development marker. There's no window on when we can expect the game to be fully released, but there's nothing wrong with it being done when it's done.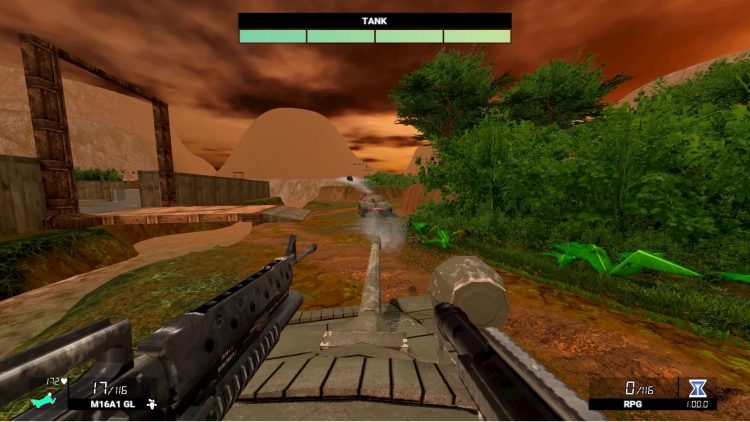 PC Invasion – FeedDDD

Source link
Related Post: