SNK has been going full force promoting the next big entry in its flagship series, The King of Fighters XV. Between all the individual and team trailers that have been dropping lately, it is easy to forget the other fighter currently in SNK's roster: Samurai Shodown, the modern reboot of the classic weapon-based fighter. Despite a subpar online mode hampered by terrible delay-based netcode, the game still has a very active scene. Now that scene looks to expand with a Samurai Shodown Steam version releasing next month alongside the DLC character Amakusa.
Without offline events, Samurai Shodown has suffered a lot from the online-only environment. It's unfortunate, since the game itself is still solid and a noteworthy addition to the series' legacy. The game has been released on pretty much every console you can think of already. Now, Steam is the last place for Samurai Shodown to show up. This could mean great things for the game's online scene.
With the advent of programs like Parsec, games with bad netcode have been having a renaissance of sorts. Thanks to Parsec, beloved games like Ultimate Marvel vs. Capcom 3 have weekly tournaments from streams like Tampa Never Sleeps. Samurai Shodown has been on the Epic Games Store for a while, as anyone who played Hades will tell you, so it's good to see it move to a second home. The Samurai Shodown Steam version could potentially increase the game's playerbase by a significant amount.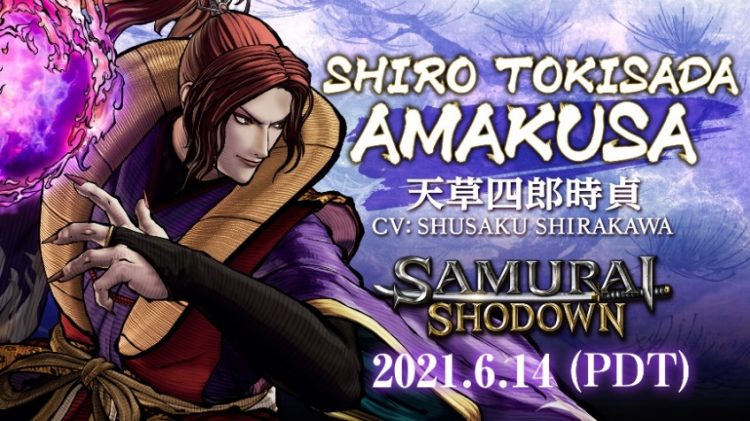 The big bad is back
Not only that, the third DLC character for the game's third season will release on the same day as the Steam version. Shiro Tokisada Amakusa will be joining Cham Cham and Hibiki Takane from The Last Blade 2 when he joins the Samurai Shodown roster. Shiro was the boss from the original Samurai Shodown in 1993. He has also appeared in three other games in the series, acting as the de facto final boss of the franchise. He is essentially the M. Bison of Samurai Shodown.
Shiro and the Steam version are both set to release on June 14. Afterwards there is only one new character left in the third season: a crossover character from the Guilty Gear series. Who exactly that is remains unknown, but speculation from fans include Baiken and newcomer Nagoriyuki, as they are both samurai. Of course, with I-No being a time traveler, it is entirely possible she could show up as well. Either way, it will be cool to see these two unique universes collide.
PC Invasion – FeedDDD

Source link
Related Post: