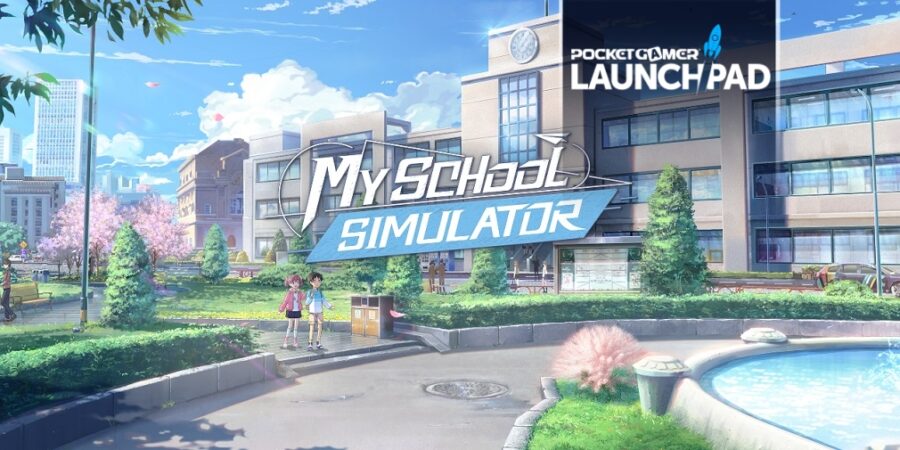 NetEase has announced a new role-playing game called My School Simulator for mobile devices. It will be coming to Android at some point this year.
If you watched the trailer during Pocket Gamer's LaunchPad stream last night then you may have noticed this one is quite a strange one. It's set in a fictional anime-style campus city, where you have the freedom to customise your character's appearance, place objects to build scenes and interact with NPCs to alter their behaviour.
It's really a game that encourages creativity, which is what NetEase hopes to accomplish with this title. You can change these scenes as you see fit to create your own gameplay out of it to share with other players.
This all done through the "UGC" (User-generated content) platform, which offers you a lot of freedom to create your own scenes and situations. You can even generate new content for the simulation such as buildings and NPCs to play around in.
You can watch James and Dann dissect this game on stream using the archive VOD we've linked inside this article. The trailer itself definitely features some odd moments, which can attest to how much creativity My School Simulator inspires.
Because of the school setting, NetEase also hopes the title will appeal to teenagers and encourage them to learn a bit about programming and video game development. Thanks to My School Simulator's multiplayer support, they will also be able to play their own custom content with friends.
A closed beta test for My School Simulator is currently ongoing, and the full game is planned for release sometime later this year on the Google Play for Android store. There's no word of an iOS version just yet, but we'll be sure to update you if more news makes itself known.
Check out the rest of our LaunchPad #4 reveals at the official hub page
Latest Articles | Pocket Gamer

Source link
Related Post: