With its full meaning as electronic sports, e-sports is a competitive video gaming sport between pro gamers for a cash prize. The esports field has grown tremendously since its early records of video gaming tournaments, with the industry currently worth over $1.3 billion. This revenue comes from video game sales, tournaments, merchandise, and sponsorships. The esports field has become so big that you have hundreds of career opportunities to explore asides from being a pro gamer.
Statistics report over 400 million current fans and followers of the esports field, and is expected to double in number in coming years. The popularity and revenue of the esport field are attributed partly to the sales of games for PC and console users. Particularly, PC users have the versatility to play, stream, and record games to post across social platforms. Console users also have this ability to some extent. This limitation, among others, has raised the topic severally of why PC esports is more advanced than Console Esports.
Why Is PC Esports More Advanced Than Console Esports?
PC gaming was already in vogue before the advent of consoles. The easy accessibility with which you could access a game's website, download it, and start playing was more than any gamer could ask for. However, when consoles came into the scene, it was a much-welcomed development, isolating the gadget strictly for games. As a result, consoles became quite popular, becoming a must-have for the average gamer to the pro gamer.
Although consoles became a globally accepted gaming gadget, PC games still had the upper edge over them. This edge spread into the esports scene, and you'll always see the biggest pro gamers picking PCs over consoles. The reason for this advancement, among others, are discussed in the headings below.
Better Controls In Gaming
In PC Esports, gamers have the flexibility to customize the controls on their mechanical keyboards, mouse, and other connected gadgets. This is unlike PC consoles, where you're limited to the few keys on a controller with limited settings. In addition, you can connect any device you want with a PC to enhance your gaming experience by a millionfold. So it's unsurprising to see pro gamers list their PC specs and additional gadgets to show gamers how they manage certain movements, grips, and skills in tournaments. Again, compared to consoles, this feat can only be achieved with PCs.
Virtually All Games Run On PC
There's almost no game in the esports field that runs on consoles that weren't built for PC first. Game developers, 100% of the time, consider PC users before any other gadgets. Even if the game comes with special requirements in the form of hardware, core, processor, or storage, PC users will always get the game first. Thankfully, with the advent of gaming PCs, such as Alien, PC users do not have to worry much in the form of requirements.
Established Esports Tournaments Use PCs
From Counter-Strike: Global Offensive to League of Legends, the tournaments are always played with PCs. Since its inception, PCs, along with special keyboards and mouses, have been the mainstay of online and offline esports competitions. Today, there are several brands of gadgets that design only for gaming PCs and additional gadgets for pro gamers. This influence alone contributes largely to the advancement of PC esports over consoles.
With the way pro gamers list their PC and gadgets specs at tournaments, you can easily make informed predictions to win on esports betting sites. Some of these betting sites, esports, usually list these specifications along with history and full data on teams, players, and events you want to bet on. You'll find the best betting esports website having the previously listed features on the biggest major esports tournaments so you can make a deposit to bet and a withdrawal if you predict correctly. Ensure to follow them on upcoming events and schedule alerts to not miss a single event in 2023 and beyond.
Multiple Features Run With PC Esports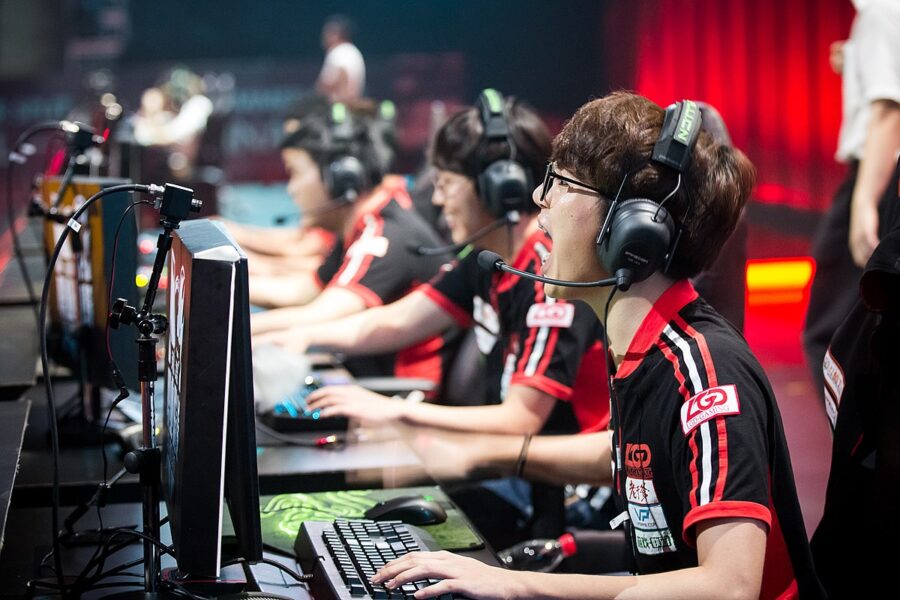 Gamers who use PC have the flexibility to run other features with their games. For instance, game streamers have easier access to stream their games, do voiceovers, communicate, and interact with their followers. For content creators, they can easily record their favorite plays, add effects, and post across platforms. If you're into coaching, your best gadget to use will also be a PC.
Conclusion
With these, we can see why PC esports has the edge over consoles and keeps advancing at the rate it does. Besides, consoles are almost exclusive with the price tags and limited editions that the developers make. Consequently, it's not guaranteed that console esports will ever be as big as that of PC.