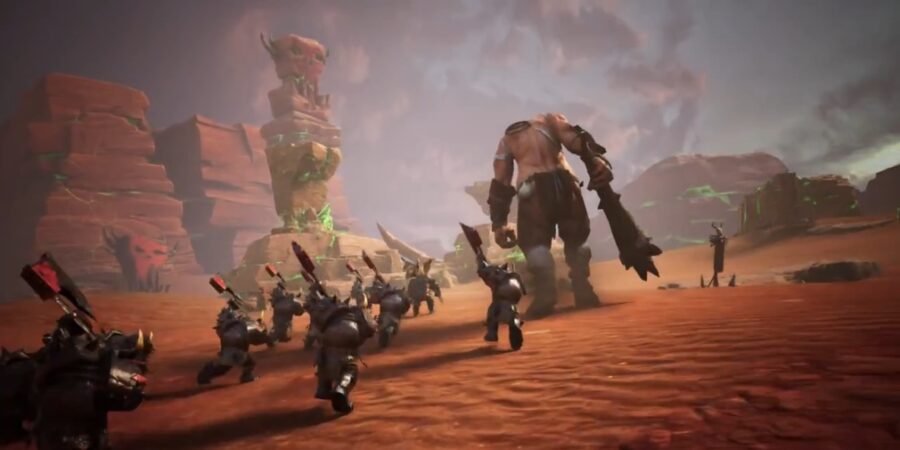 More details about the upcoming Total War Battles: WARHAMMER have been released, giving us a small glimpse into the new game set in the Warhammer universe and inspired by Creative Assembly's Total War series.
Total War Battles: WARHAMMER is a strategy epic packed with magic, monsters and massive battles. It brings the same kind of feeling that playing the Total War Warhammer games on PC uses, albeit in a scaled-down scope for mobile platforms.
We originally covered the reveal of Total War Battles: Warhammer last November when details were bare, but now we at least know a bit more about the story and gameplay.
It's set on a mysterious island that has arisen from the ocean depths and sees a battle between the malevolent rat-men of the Skaven and other races of the Warhammer world to gain control of a rare dangerous ore.
In it you will choose a legendary lord to play as and assemble their armies to test your tactical abilities against all others. You can move these units around on a large scale, then zoom in close to watch the battles play out in devastating real-time.
Total War Battles: Warhammer also allows you to form mighty alliances. You create your own faction and then invite others to join your ranks and fight together. You can manage this faction through trade, diplomacy and politics and sounds like a fun way to experience the Total War gameplay together with other people.
Total War Battles: Warhammer will be available on the iOS App Store and the Google Play for Android store later this year in beta form. We don't know when that will be exactly, but we'll be sure to update you once we know more.
Looking for more strategy games to play on the go? Here are 25 of the best available for iPhone and iPad
Latest Articles | Pocket Gamer

Source link
Related Post: