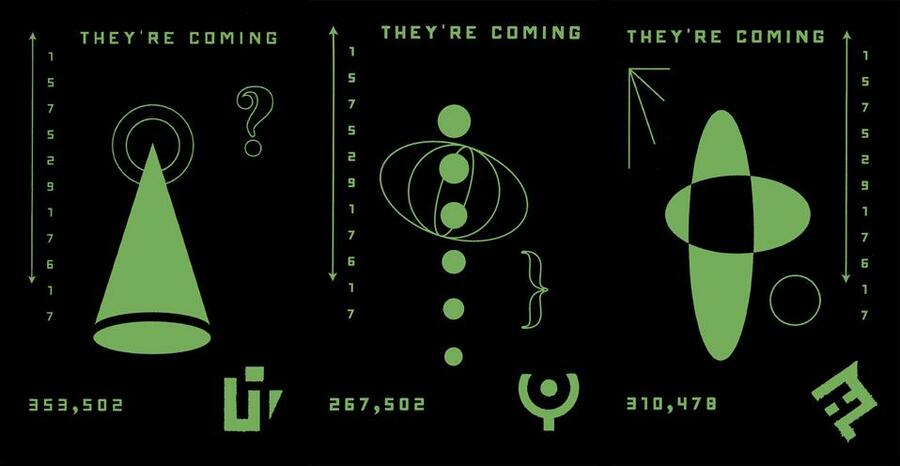 Fortnite's seventh season is approaching, and ahead of the reveal, they've apparently been sending postcards to gamers, seemingly at random, and sending DVD players to influencers. Weird stealth marketing is hardly new — remember the time Watch Dogs sent a bomb-like package to members of the media, and told them threateningly to "check their voicemail"? Yikes.
Anyway, this isn't quite as upsetting, at least — but it has freaked some people out a little bit, because they're not entirely sure how Epic got their addresses. What's more, the postcards reportedly have no sender, and no text to explain what they're for, so they might look to most people like spam.
On video game forum ResetEra, a few people have noted that they've received the postcards above despite having never played Fortnite, or even having an Epic Game Store account. Some people, conversely, are annoyed that they've been playing Fortnite for years, and have zero free postcards. So, what's going on?
One theory going around is that video game merch site iam8bit has given their addresses over to Epic (or, at least, whoever's handling this marketing campaign on behalf of Epic), or that their mailing list is part of a much larger aggregated "video game fans" list of addresses. This hasn't been confirmed, though.
Whatever the story behind the address mystery, there's one thing people generally agree on now: the teasers all seem to be pointing towards aliens coming to Fortnite (although earlier in the week, people were speculating that it was Xbox, or Coldplay). Since we've already heard the rumour that Samus Aran will be in the game soon, that would make sense.
There's a phone number on the postcards, which originates from Roswell, New Mexico. When you call the number, it plays a horrible noise (aliens?) and someone saying "there is something weird going on". But there's a lot more to it than that, apparently — with the use of fancy scientific methods like spectrograms to find hidden messages in the audio files, people have slowly begun to piece together what the postcards mean.
Some players have even done a wee bit of datamining to find out what the new game mechanics and secrets could be, including a UFO that can abduct people off the map, and some cool new effects.
Fortnite's latest teaser — which they tweeted earlier today — includes a reference to the Mistborn series of books, though we're not sure whether or not that ties in to the aliens thing. Honestly, we're finding it quite hard to keep track.
So… have you received a mysterious maybe-Fortnite, maybe-Coldplay postcard? Let us know your thoughts in the comments.
Nintendo Life | Latest Updates

Source link
Related Post: