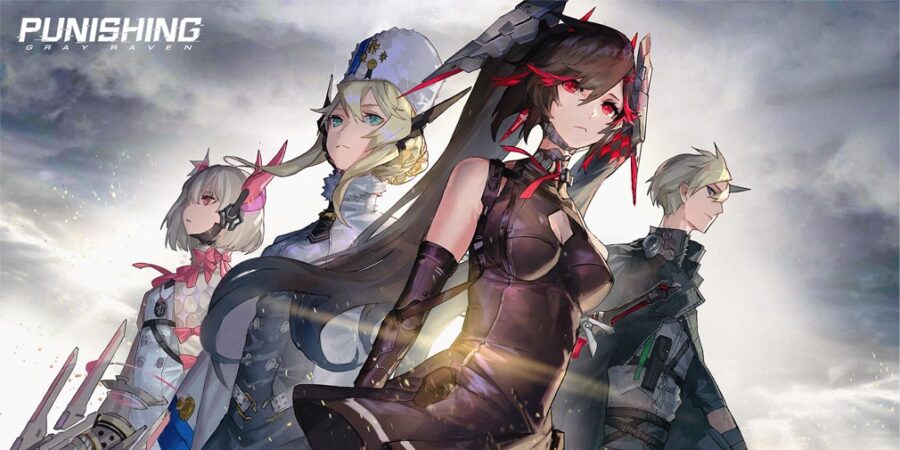 Following the massive success of its Closed Beta Test last month, Punishing: Gray Raven is personally thanking fans with a letter from Lead Producer Solon Lee and teasing fans with a whopping five new character trailers to whet players' appetites. A pre-registration date for Android will also be announced next week, with a final release date coming soon right after.
Punishing: Gray Raven is Kuro Game's post-apocalyptic mobile action RPG that immerses players in a world where humans have been forced to evacuate the planet. Due to a Punishing virus that has plagued all kinds of machinery on Earth, the hostile Mechanoids called the Corrupted have driven humanity out. Now, the last remnants of the human race are refugees aboard the off-world station Babylonia, trying desperately to take back the planet from the mysterious Ascendants.
You play as the Commandant of an elite cyborg force called Gray Raven. As you go on missions, you discover more of the hidden truths of the system – all while engaging in action-packed real-time battles with stylish moves from beautifully designed characters. Thanks to the success of the CBT, the gameplay will be improved on a number of different levels, including localization updates, bug fixes, and other enhancements you can find on the development blog.
Punishing: Gray Raven's official release date will be announced soon, so be sure to follow the game's social media channels like Twitter or join the discussion from the community on Discord to stay updated on the latest developments. For now, while you're eagerly awaiting the official release, we hope these awesome character trailers will keep you preoccupied until we've got more to showcase from these cybernetically enhanced Constructs!
Hungry for more JRPGs you can play anytime, anywhere? Check out our list of the top 25 best JRPGs for Android phones and tablets!

Want more?
Check out our growing collection of
Punishing: Gray Raven news stories!

Latest Articles | Pocket Gamer

Source link
Related Post: