Photography games are undergoing something of a renaissance. Pokemon Snap is back with a new entry. A Fatal Frame: Maiden of Black Water remaster is on the way. We also have indies like Beasts of Maravilla Island and Umurangi Generation offering indie takes on the concept. Now we have Toem from Something We Made, a similar sort of game with Scandinavian roots and influences that brings yet another charming, cozy, and creative experience to the Switch.
Toem begins with a young adult in their home with their grandparent. They're about to head out on what is essentially a coming of age journey. They are going to see the titular Toem. What is that? Well, it's a mystery. Your grandma doesn't even give you a clear look at her own photo of it from her journey years ago. But as with any game along these lines, it isn't only about the goal. It is a story about the journey too.
Toem's subtitle dubs it "A Photo Adventure," which is incredibly accurate. While your goal is to take photos, you're typically doing so with a sense of purpose. But rather than a professor grading your every shot or the satisfaction of dispelling ghosts, you're helping people, animals, and ghosts around you. In order to reach Toem, you need to take a bus to a number of locations. The cost of a ticket from place to place? Kindness. A community program means you get a stamp for each courteous quest undertaken, and hitting a milestone for that area means enough to reach the next place. While leaving your hometown is quite affordable (1 stamp), it will take seven stamps at other spots. Which isn't too intimidating, as locations will easily have double the number of quests needed. There's very little stress. You take the quests you feel like. And in some cases, you might need to visit multiple locations and acquire an array of shots to complete a larger goal.
What's also lovely about Toem is how it handles these quests and assignments. You have a Community Card, which lets you see requests you've come across. This also offers hints as to what sorts of photos you need. But while some are obvious and outright tell you what you need, others can be more subtle and act as riddles of sort. You may have a case where you need to really pay attention to find an objective. Perhaps you'll need a camera tool or upgrade you haven't acquired yet. There are some things that help you with assessments. For example, when looking through the viewfinder, you might see box outlines suggesting a person or thing you could focus on. You might see something that stands out and seems notable, which means taking a shot then could mean less backtracking later. And when it comes to animals, birds, bugs, and otherworldly creatures, you'll see an indicator suggesting it is something that belongs in your Compendium.
Being visually appealing is a big deal. While Toem is a simplistic, monochromatic photography game, it is brimming with detail and personality. Characters are expressive. It is filled with shots that seem like ones you'd encounter in real life. Candid opportunities abound. The music perfectly suits every situation. And the locations you visit all have a unique identity, ensuring the experiences never get dull. Though it is also quite fun to see and read, as the script is equally charming.
I was also a big fan of the unexpected moments. Sometimes, you'll take a photo of something and get a "surprise" photograph that's far more detailed than what you'd expect from the in-world representation. There are some great shots that require you to really watch and wait for the right time. Compendium creatures seem to always be lurking about. And customization items can be found for your photographer, which can do things like change their appearance, offer sound effects, cause your movement speed to change, and perhaps offer you enough "swag" to impress others.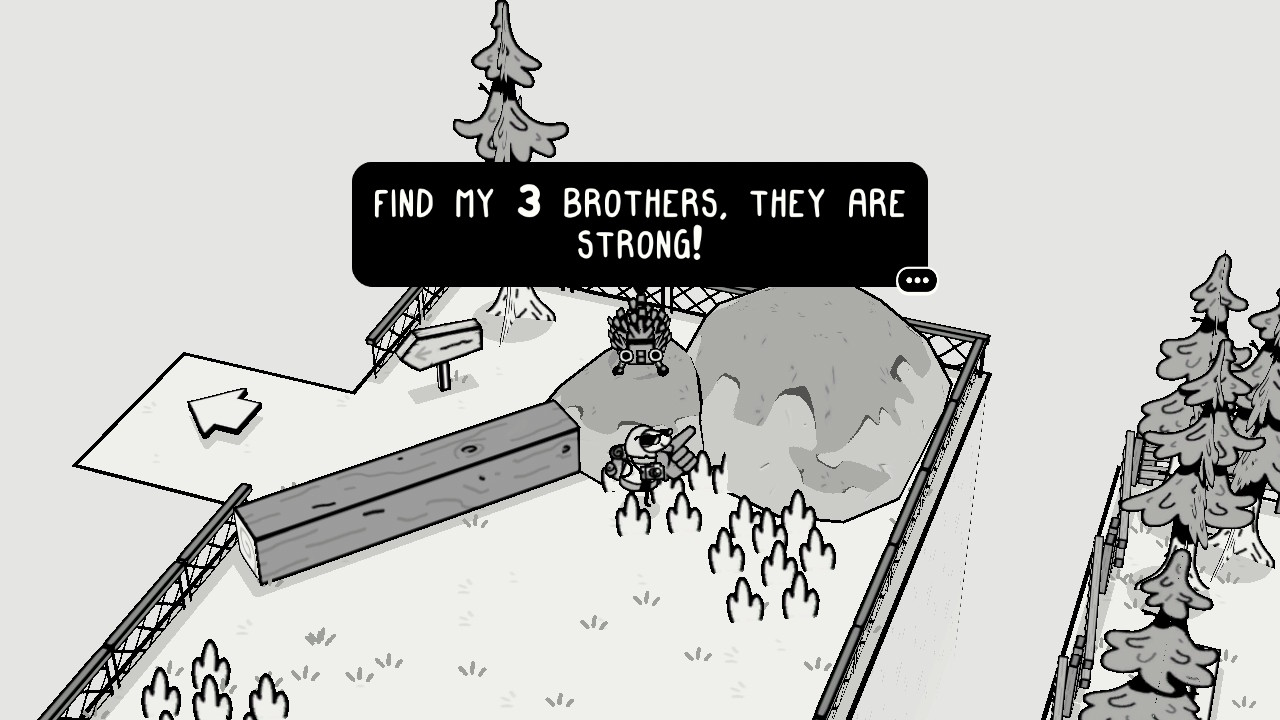 Toem is an utterly delightful Switch photography game that is filled with personality and doesn't wear out its welcome. It rewards you for taking your time and paying attention. Which doesn't mean you can't rush through and finish it in a single weekend if you'd like. But it is the sort of adventure that goes out of its way to make someone feel comfortable. And with all of its little details, I imagine a player might be able to return a few times to check out little extras they might have missed.
Toem will come to the Nintendo Switch, PlayStation 5, and PC on September 17, 2022.
Siliconera

Source link
Related Post: