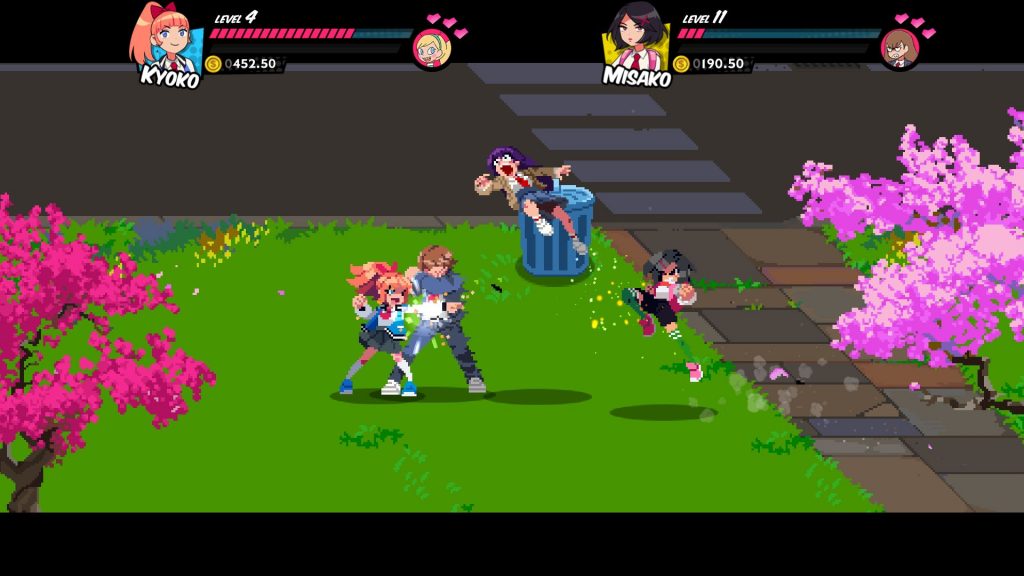 Developer Wayforward and publisher Arc Systems Works have announced that River City Girls will be coming to PlayStation 5 version, with a limited physical version of the game to be released by Limited Run Games. River City Girls was originally released for PlayStation 4, Xbox One, Switch, and PC via Steam in September of 2019.
River City Girls is a new takes on a classic IP. According to the publisher, "In this all-new entry in the legendary beat-'em-up series, hot-blooded heroes Kunio and Riki have been captured, leaving it to their hard-hitting girlfriends, Kyoko and Misako, to serve up some payback. As you punch and kick your way across town—either solo or with a friend in local co-op – you'll gain new skills, chow down on power-ups, wield an assortment of weapons, and unleash an arsenal of combos, throws, and special attacks that will leave the bad guys crying for mama – all in outrageous 16-bit style! The awesome action is punctuated by manga story panels, anime cutscenes, and an epic synth-pop soundtrack."
Co-op beat-'em-ups have been all the rage recently, especially after the excellent Streets of Rage 4, though River City Girls actually pre-dates that game by a year. It was a good day for River City Girls, as River City Girls Zero and River City Girls 2 were both announced.
---
Video Game News, Reviews, Walkthroughs And Guides | GamingBolt

Source link
Related Post: