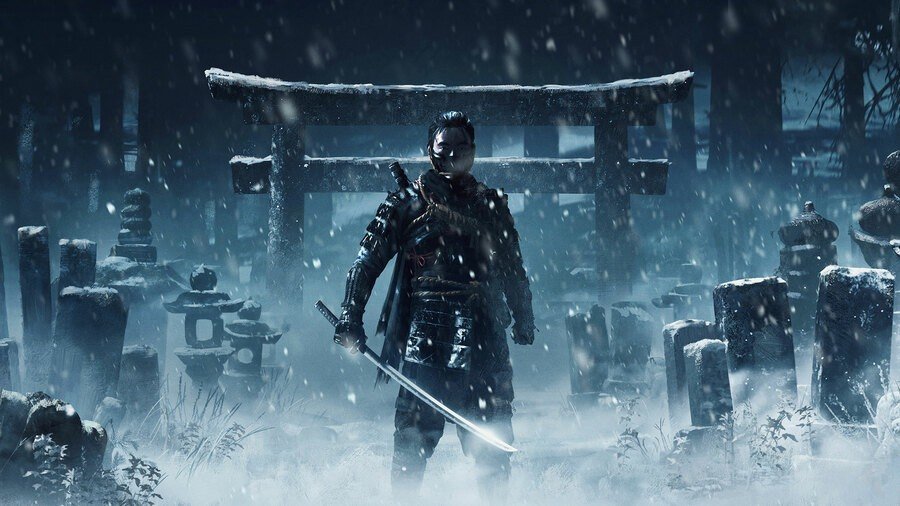 Here's a juicy rumour that you're going to see everywhere very shortly: Ghost of Tsushima, the excellent open world PlayStation 4 exclusive that launched last year, is apparently getting a standalone expansion. Titled Ghost of Ikishima, it'll supposedly take place on the Japanese islands of Iki, which are south of Tsushima, just off the coast of mainland Japan. Word is that it's on track to launch this year.
Ghost of Ikishima will, apparently, feature in Sony's next showcase. There are suggestions that said showcase is happening in the near future.
There's no denying that all of this sounds more than feasible. Ghost developer Sucker Punch has released meaty expansions before, with inFAMOUS 2 getting Festival of Blood, and inFAMOUS: Second Son getting First Light. Plus, these smaller, standalone titles are just something that Sony does these days. Uncharted: The Lost Legacy and the more recent Marvel's Spider-Man: Miles Morales immediately spring to mind.
Meanwhile, rumours of a summer State of Play have been swirling for weeks, and this would obviously be a key announcement.
But there's the thing: all we have to go on right now in terms of evidence is a couple tweets from XboxEra founder @Shpeshal_Nick, and a handful of tweets from other "insider" accounts. As such, we're wary of putting too much stock into this rumour until it's corroborated further, although, again, it does sound perfectly plausible (which is why we're writing about it to begin with).
What do you make of this? Would you like to see a standalone expansion to Ghost of Tsushima? Flick the blood from your blade in the comments section below.
Push Square | Latest Updates

Source link
Related Post: