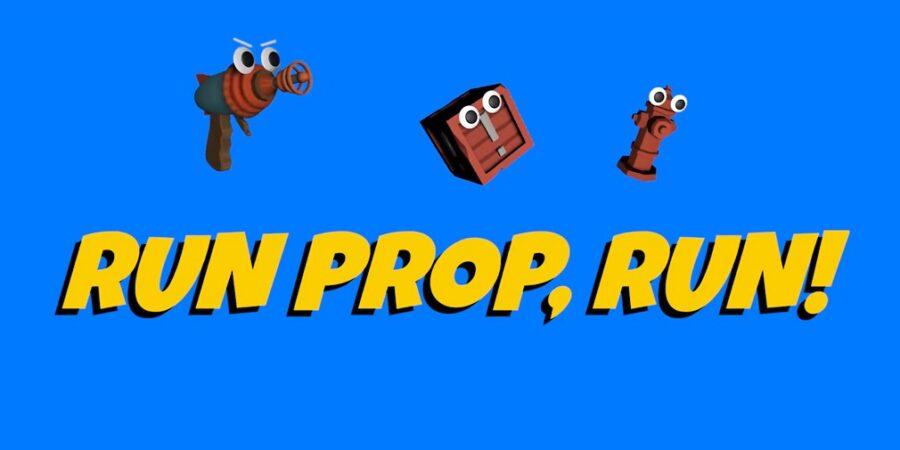 PlayTogether Studio has announced it will be releasing its multiplayer prop hunt game Run Prop, Run! later this month on PC and mobile. The game will release on Steam and iOS on 23rd June.
For those who don't know, prop hunt is a multiplayer game mode where one team of players disguise themselves as an object in the scenery and try to blend in to avoid detection by a team of hunters. It originally began as a mod for games such as Garry's Mod and Call of Duty, but has since been expanded into fully fledged standalone games.
Run Prop, Run! features 12 players overall in a game, where the hunters team seeks out these props while their opponents use platforming and cunning to disguise as random objects and deceive them.
The game features a charming cartoon art style too, which certainly separates it from its preceding modding inspirations. Check out this trailer to see the game in motion.
You start each round as 1 hunter vs 7 props, and when a prop is captured they will immediately turn into a hunter. This means you'll have to move around a bit, because staying in one spot could be risky if a fellow teammate gets caught and remembers where you were hiding.
You also get abilities on either side. You can escape a hunter using a handy smoke bomb, while chasing a prop down can help close the gap using a speed boost. The game really encourages you to experiment with different mechanics, including combining these abilities with the platforming aspects.
Run Prop, Run! is coming to Steam and the iOS App Store on 23rd June. It is a paid title costing $9.99. An Android version is also planned, but won't be launching this month.
Latest Articles | Pocket Gamer

Source link
Related Post: