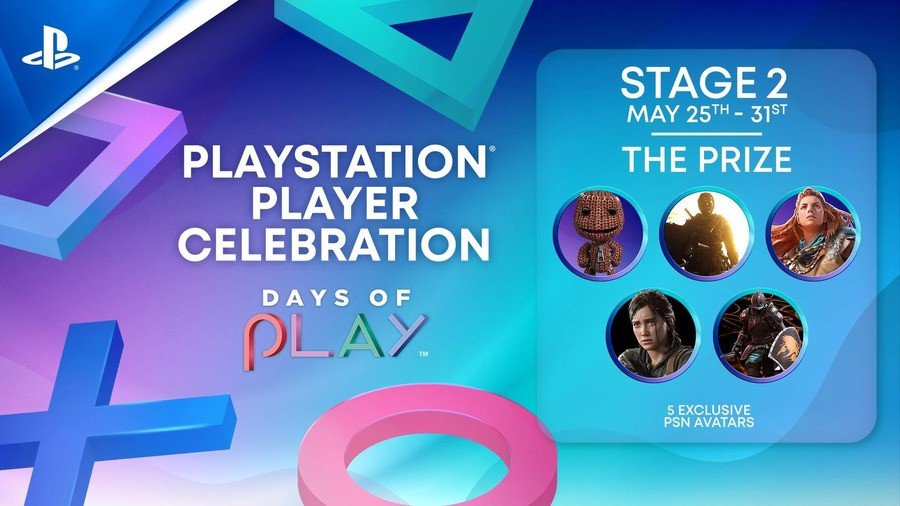 Those taking part in the Days of Play community challenges have now completed the second task, unlocking five PSN avatars for use on PlayStation consoles. Even PS5 owners benefit from the reward this time around! If you signed up in time, avatars themed around Sackboy: A Big Adventure, Horizon Forbidden West, Ghost of Tsushima, The Last of Us: Part II, and Demon's Souls will be delivered to your PSN messages in the coming days. A far better haul than what the first community challenge had to hand out, that's for sure.
There is another stretch goal to go with this community challenge, but with the third and final task starting tomorrow morning, it's highly unlikely those requirements will be met. Another 700,000 games would have to be started and 1.9 million Trophies unlocked for that to happen.
The final task requires three million PlayStation games to be at least booted up and nine million Trophies earned. Rewards for this last stage include a PS4 dynamic theme and another PSN avatar. That one starts in the morning, but how much have you contributed to these Days of Play community challenges? And will you be using any of these new avatars? Let us know in the comments below.
Push Square | Latest Updates

Source link
Related Post: