Bravestars Technology has released its action game Shadow of Death 2, the sequel to the popular Shadow of Death that has had over ten million worldwide downloads. The game is available now for iOS and Android devices.
Shadow of Death 2 continues Maximus' journey with his ongoing battle against demons to bring light back to Aurora. The game brings back the familiar hack-and-slash playstyle that made the first game so much fun, with you fighting through hordes of enemies and racking up big combos as you watch enemies explode into pools of blood.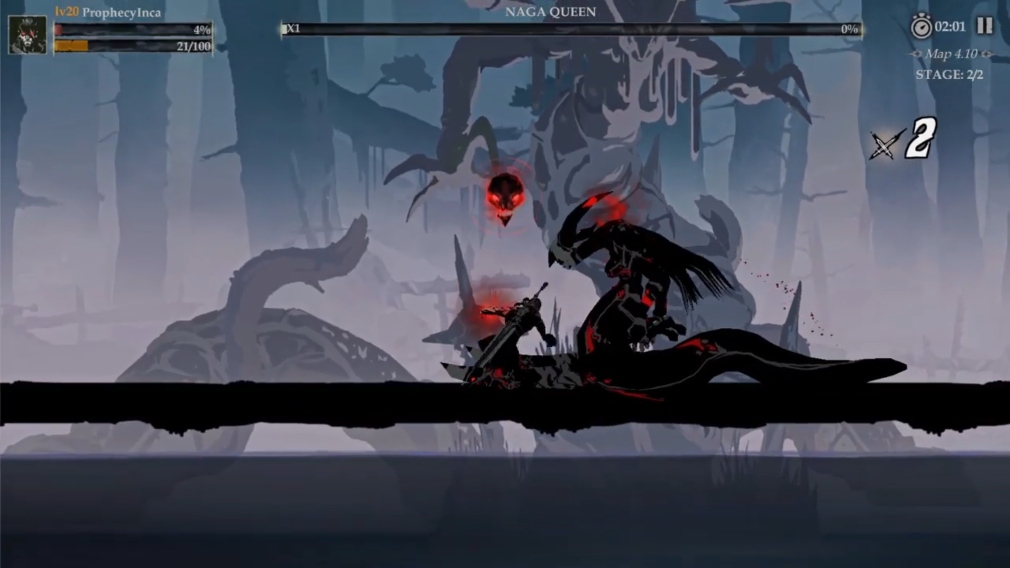 You are able to upgrade your weapons too, bringing in easier and more stylish ways to defeat your enemies. There are four different characters to choose from overall, each one having their own unique skins and abilities which diversifies the gameplay a bit.
There are six maps to explore too, each one having its own share of opportunities and challenges to face. The game uses a heavy dark fantasy aesthetic, and you can see more of it by checking out the trailer below.
The combat in Shadow of Death 2 also pits you against a bunch of powerful bosses that provide you with the toughest challenges. This includes frog slimes, giant jellyfishes, dragons and a whole lot more.
And if singleplayer wasn't enough for you, you can also enter the PvP arena to test your might against real players.
Shadow of Death 2 was announced last year and then released as an early access game on Android. It is now available as a full game on both the iOS App Store and Google Play, where it is a free to play game with in-app purchases.
If you enjoy playing action games on your iPhone or iPad, be sure to check out some of our favourite ones available for iOS right here.
Latest Articles | Pocket Gamer

Source link
Related Post: