Barnacles! Tartar sauce! Sweet mother of Pearl! Fans of Nickelodeon's hyperactive sponge can now readily say "Aye-aye, Captain" with SpongeBob's Idle Adventures, the upcoming mobile game from Kongregate that's coming to iOS and Android this summer. Packed with the same wonderfully weird characters from the beloved TV show, the game will take players to an alternate Bikini Bottom in an all-new underwater tale.
SpongeBob's Idle Adventures begins with Sandy Cheeks enjoying her birthday celebration with her best buddies on an ordinary day. Of course, nothing in Bikini Bottom ever stays normal, especially when Patrick Star is involved. As the celebration goes on, Patrick breaks Sandy's vortex machine by accident – and the rest, as they say, is history. The little mishap sends everyone into a different dimension, and it's up to the player to help everybody get back home.
From the official announcement trailer – which you can see above – it seems players can collect all of their franchise faves like cranky Squidward, greedy Mr. Krabs, evil Plankton, and SpongeBob himself. Even Karen makes an appearance, although some characters seem to be rarer than others (Mermaid Man and Barnacle Boy are 4-stars, for instance). You'll also be able to visit the most iconic locations in Bikini Bottom, such as the Krusty Krab, Weenie Hut Jr.'s, and the Chum Bucket, as well as hiring workers for every location to earn in-game currency.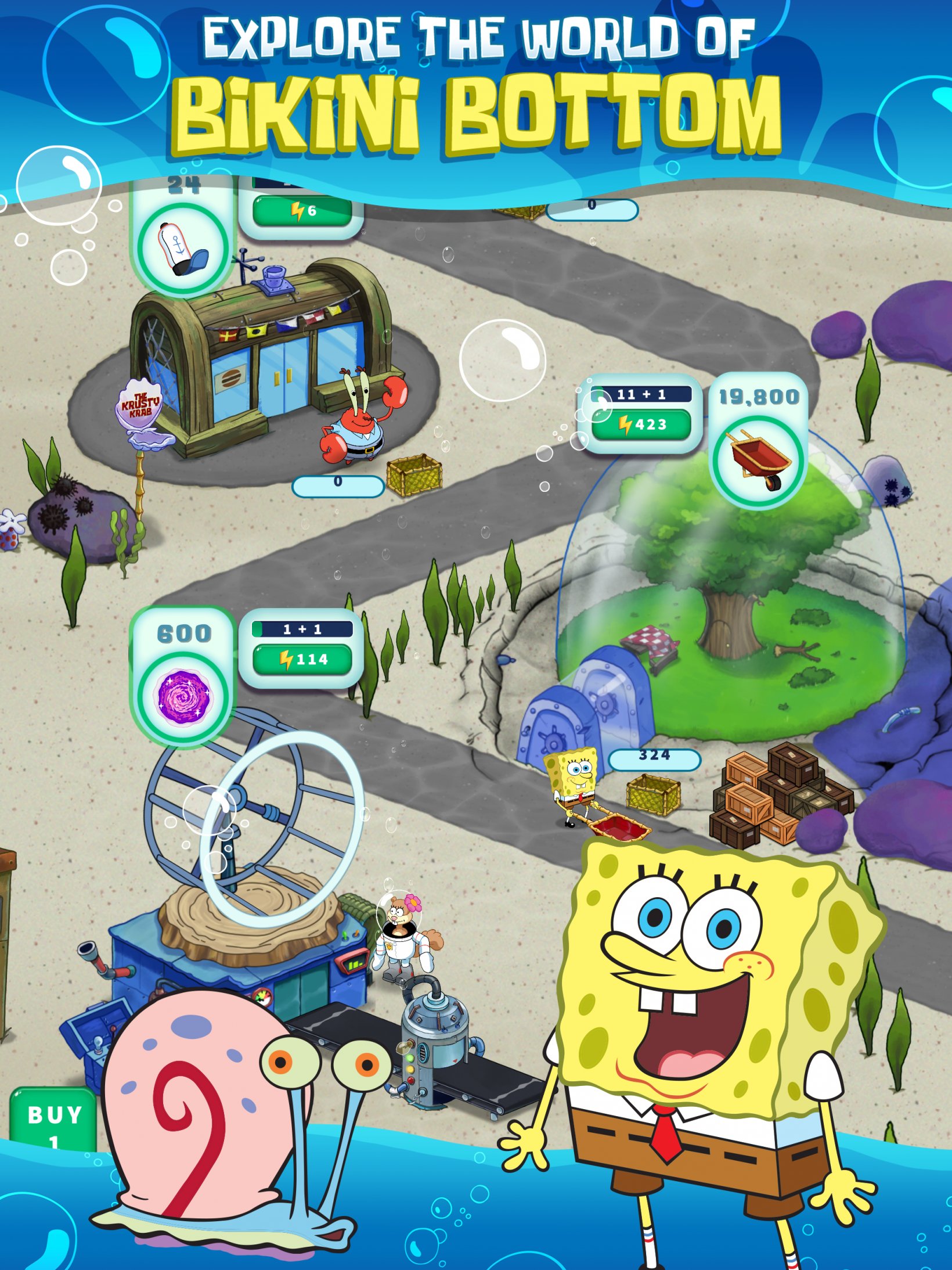 "SpongeBob has become a huge cultural icon, full of wisdom and wacky adventures, and is beloved by fans worldwide. We're thrilled to be able to add to the universe and bring this new SpongeBob adventure to life for fans, big and small, to dive into," says Kongregate Chief Product Officer Tammy Levy.
So, who lives in a pineapple under the sea? Get ready to say "good morning" to the Krusty Krew as SpongeBob's Idle Adventures will be available for iOS and Android devices this summer.
Thirsty for more idle games? Check out our top 10 best idle games on Android!
Latest Articles | Pocket Gamer

Source link
Related Post: