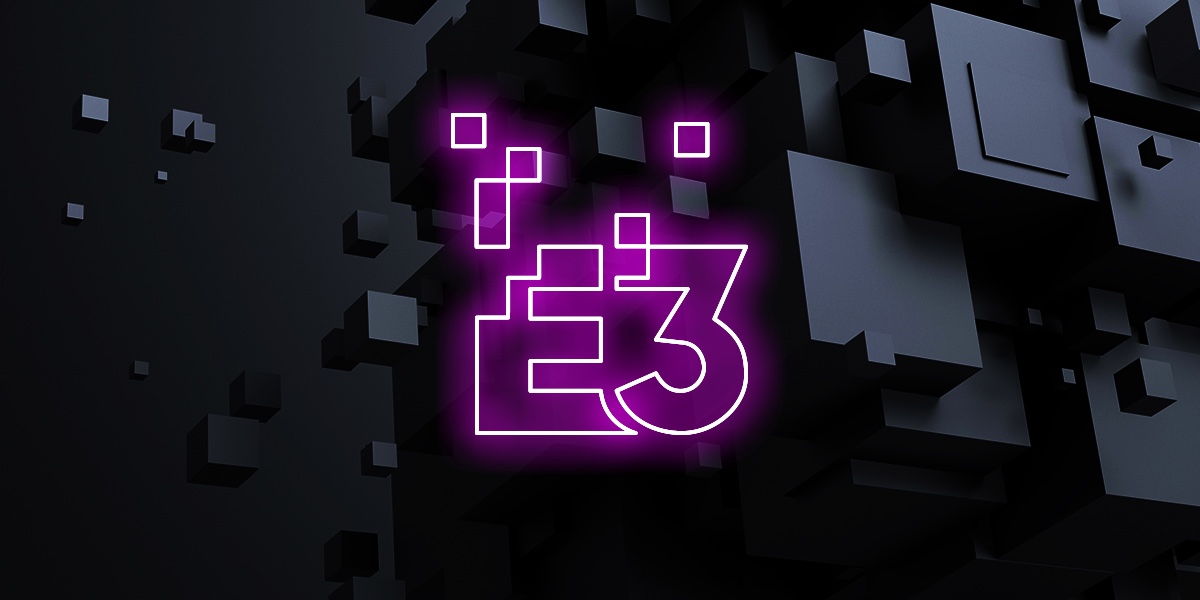 We've had two incredible full days of E3 with another two days to go. But even if you've been sticking to the E3 schedule and keeping an eye on the E3 Livestream, you might have missed some of the announcements and reveals. Starfield anyone…? Here we've collected the very best reveals and news of the show so far and some of the highlights from the E3 Livestream as well as the biggest publisher showcases. It's time to catch up with the best of the E3 2023 weekend. 
Day 1
Ubisoft Forward 
Ubisoft's conference was packed with games news. The show kicked off with a gooey look at some Rainbow Six Extraction gameplay and a release date of September 16 this year but we also had a massive one two punch of new reveals. Mario + Rabbids Sparks of Hope is on the way in 2023 but the biggest reveal was a spectacular 'one more thing' in the shape of Avatar: Frontiers of Pandora. First announced back in 2017, this is an all new story set in James Cameron's Avatar universe and is on the way from Ubisoft's Massive Entertainment in partnership with Disney. The game has been built in an all new version of the Snowdrop Engine we've previously seen in The Division so it's going to be seriously pretty. 
Gearbox E3 Showcase 
We had already seen Borderlands spin off Tiny Tina's Wonderland by the time the Gearbox E3 Showcase rolled around but the big news here was all about Eli Roth's Borderlands movie. In a behind the scenes video we discovered that the movie is two thirds of the way through shooting and Roth revealed his aims for the looty series' silver screen debut.
"I don't want to say what we're filming, but it's lots of blood, lots of guts, it's totally bonkers but also very Borderlands," Roth said "We want to make a great science-fiction movie. We don't just want to make a great video game adaptation. We want it to be a great sci-fi movie period."
E3 Livestream Highlights
And the ESA and E3 Livestream delivered the goods too. With special appearances from none other than Ryan Reynolds and T-Pain, we've been entertained between all of the showcases with a collection of special guests. Plus, on day one we had director Jordan-Vogt Roberts unveiling the secrets of the Metal Gear Solid movie and how it's taken years to finally realize his dream. He also revealed that he's currently working on a number of other "games things and other IPs" so he's a busy man. We also had the chance to watch two insightful panels on mental health and diversity issues within the games industry. 
Day 2
Xbox & Bethesda Games Showcase 
The first combo showcase of Xbox and Bethesda was probably one of the most exciting E3 shows in years. You know a conference is going to be good when it kicks off with a brand new Bethesda IP for the first time in 25 years. The Xbox exclusive Starfield was revealed at the top of the show with a 2023 release date and from there we were gifted with a smorgasbord of brand new Microsoft Studio games on the way to GamePass. Jack Sparrow is staggering into Sea of Thieves in a Pirates of the Caribbean crossover, Forza Horizon 5 is on the way set in an eye-searingly beautiful Mexico, Halo Infinite multiplayer is looking incredible, and we're even getting a new Arkane IP in the shape of the vampire-filled Redfall. Plus, given that 27 of the 30 games shown are coming to Xbox GamePass, there's never been a better time to get an Xbox Series X or S. 
Square Enix Presents
Yes there were plenty of other announcements as part of the Square Enix conference – hello Black Panther and Wakanda in Marvel's Avengers! – but the big headline stealer was a first look at Eidos-Montreal's brand new Marvel's Guardians of the Galaxy. Come October 26 this year we'll be taking on the role of Star-Lord as Groot and co. take on a fresh new threat. Instead of switching between characters, we'll solely be playing as Peter Quill and, amidst glorious 80s anthems and intense gunfights, also make decisions that will properly affect the gameplay.     
"If you only play as Peter, you experience the team more like you would in real life," explains senior gameplay director Patriick Fortier in GR's full preview. "When you're part of the team, you don't control the team, you suffer the team. Sometimes you influence the team, sometimes two will think alike and sway you in a certain direction… that feels rich for the Guardians of the Galaxy."
E3 Livestream Highlights 
Day 2 of the E3 Livestream continued to be unmissable. Singer Post Malone made a speedy appearance to get excited about new games and dab goodbye, and an in-depth Xbox showcase  retrospective with Robbie Bach, Shane Kim, and Ed Fries made us even more excited about what's to come next from Microsoft. And if the new Life is Strange announcement from Square Enix left you wondering if you are ready for the emotional intensity of it all, the livestream panel on the mental impact of the series was a vital chat about how games make us feel.  
PC Gaming Show & Future Games Show 
And let's not forget the double whammy of the PC Gaming Show and Future Games Shows. At the PC Gaming Show we saw, amidst dozens of incredible indies, the reveal of Rawmen, a third person food-based shooter where you can become a sentient meatball, and the ultra-stylish 2D space western They Always Run. Meanwhile the Future Games Show, presented by Troy Baker and Laura Bailey, showed us even more of Frontier's upcoming dinosaur simulation Jurassic World Evolution 2 as well as the beautiful Grow: Song of the Evertree, and even more dinosaurs with the world premier of monster slaying game Instinction.  
PCGamer latest

Source link
Related Post: