The Lion's Song and The Flower Collectors getting dual physical release on Switch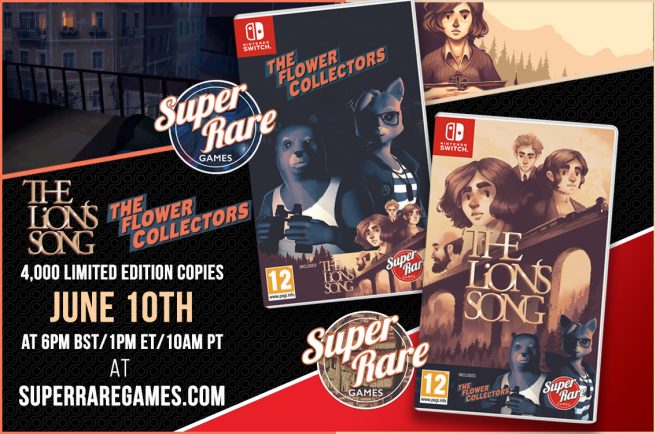 Today, Super Rare Games announced that it is teaming up with Mi'pu'mi Games on a new physical release. The point-and-click narrative game The Lion's Song and murder mystery adventure The Flower Collectors will be offered for the first time in a boxed format.
4,000 units will be made in total. Copies include all the current content on a single cart (both games), a full-color manual, interior artwork, reversible cover, an exclusive sticker, and three trading cards randomly selected from the five-card set.
Pre-orders open on June 10 at 10 AM PT / 1 PM ET / 6 PM in the UK / 7 PM in Europe. Super Rare Games will have it here.
Source: Super Rare Games PR
Related
Nintendo Everything

Source link
Related Post: