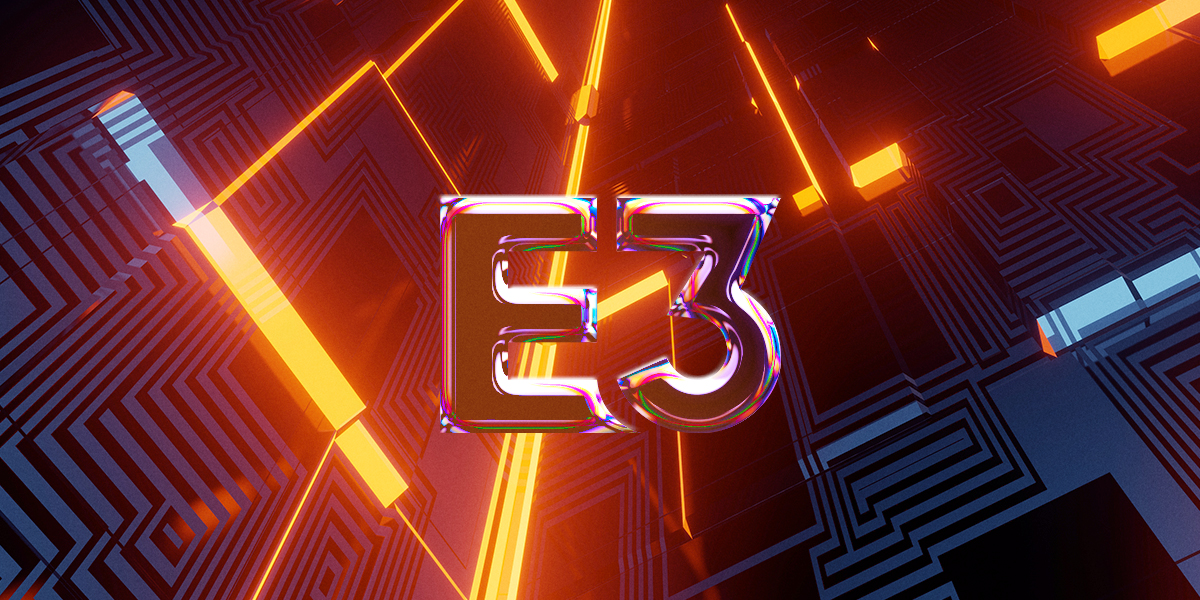 E3 is back and after a year away, video game announcement Christmas is feeling all the more exciting. What's even better is the fact that everything is online, meaning that E3 is more accessible than ever before. But how do you make sure you don't miss any important announcements, keep up with all the reactions in real time, and give yourself a little time to game at the same time? A multiple screen set up is the only answer. 
Now, before we start, it's important to note that while the dream is that all these screens are curved 4K monitors to make you feel like a villainous master of the universe over E3 weekend, we know desk space is limited so at least one can be your phone or your tablet on a stand. Let's break E3 down screen by screen. 
Screen 1 – The E3 Livestream
First off, the big one; the E3 Livestream. You're going to need a full screen dedicated to the E3 live broadcast which kicked off at 10am Pacific Time on Saturday June 12. This is where you'll see all the biggest game announcements from publishers like Ubisoft, Bethesda, Microsoft, and Capcom. It's also where you can watch both the PC Gaming Show and Future Games Show on Sunday June 13. Not that we're biased…  
The E3 Livestream runs every day until June 15 and ends with the official E3 2023 Awards Show. And, as well as the big announcements and shows, the E3 Livestream will also be home to a collection of interviews and panels so there will always be something worth watching. You can check out the full E3 schedule for timings and here are all the places you can watch. You won't want to miss it. 
Screen 2 – Social and the E3 Portal 
Next up it's time for an existential question. Are you even watching E3 announcements if you aren't plugged into Twitter at the same time to watch the world react along with you? Your second screen in our dream set-up is to make sure you've got Twitter front and center to watch your timeline fill up with all-caps excitement. You can also make sure you've got Discord running in the background to keep up with friends and watch happy meltdowns happen in real time along with announcements. 
This second screen will also be handy to check in with the E3 Portal. This is a completely free way to see even more that E3 has to offer. Set up a fan account here and you can create your own avatar and profile, and visit interactive 'booths' from publishers. 
And don't forget the power of just having an extra browser window open for any general surprises. Announcements come in all shapes and sizes over E3 weekend so never underestimate your need to be able to do a quick search at any point for your next must play game.  
Screen 3 – Gaming 
And finally, let's face it, gaming is why we're all here and nobody wants to watch a weekend of games news with itchy thumbs. Our third screen in this ultimate setup is purely dedicated to your favourite passive game. You're not going to want anything to take up too much of your brain but E3's quieter moments will be perfect with your favourite grind. Whether that just means doing your dailys in Destiny 2 or gently making your way through a season or two in Stardew Valley, you can always keep an ear on the announcements and play at the same time. And, if you don't have a third screen, this is an ideal place for some Switch or mobile gaming. 
PCGamer latest

Source link
Related Post: