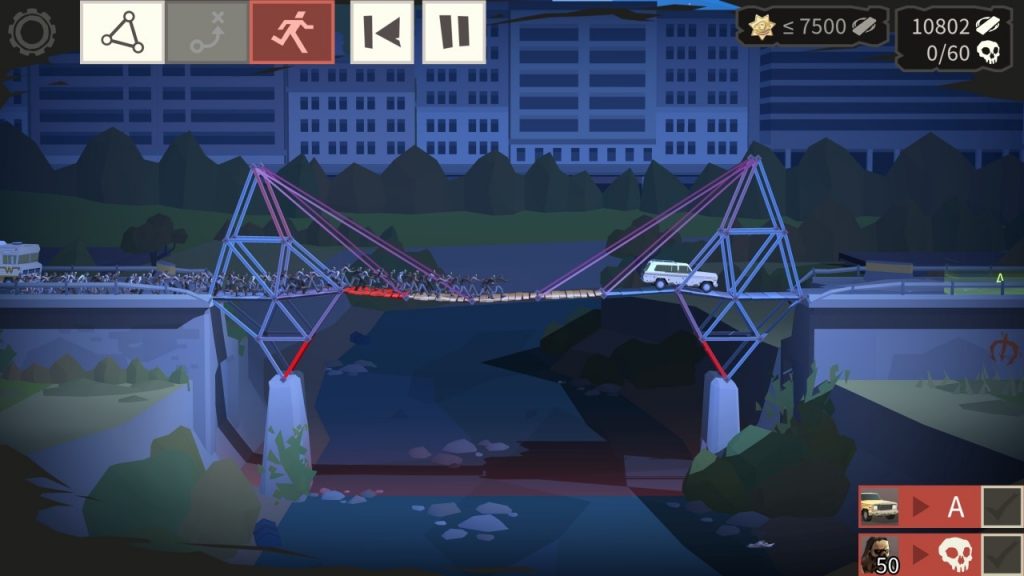 Another Thursday has rolled around, which means we know what the next free game on the Epic Games Store will be. This time, there will be two free titles available: Bridge Constructor: The Walking Dead and Ironcast. They will replace The Spectrum Retreat, a narrative-driven puzzle game, which is currently free on the Epic Games Store until July 8th. Bridge Constructor: The Walking Dead and Ironcast will be free from July 8th – 15th.
Aside from being one of the strangest crossovers you'll ever see, Bridge Constructor: The Walking Dead allows players to construct paths that will lead characters from The Walking Dead to safety and build traps for walkers. There's also some impressively hilarious ragdoll physics for players to enjoy when things go right (or wrong).
Ironcast, on the other hand, is pretty different. Inspired by Victorian-era science fiction, Ironcast is a turn-based strategy title that drops players into the top hat or bonnet of a refined Englishman or woman in 1880s England as they try to defend the British Empire against an invading force of mechs with one of their own.
Both games sound pretty wild, and you can't beat free, so be sure to check them out when they're free on July 8th, and to pick up The Spectrum Retreat if you haven't already.
---
Video Game News, Reviews, Walkthroughs And Guides | GamingBolt

Source link
Related Post: