Happy weekend from Fextralife! If you've been too busy to keep up on the latest in the games we cover or are looking for a refresher we've got you covered! Here's a bite-sized version of the Top RPG news of the week. Taste all the latest news across the Fextralife Wiki Network.
Check out the video above and read on for the text!
Genshin Impact
Genshin Impact got quite the update announcement this week, with the live stream covering upcoming content for version 1.6 and a new PC platform for the game. First let's talk about upcoming content.
MiHoyo held their live stream last week, which shared news of details about a new character joining the roster by the name of Kazuha who hails from the region of Inazuma. While Inazuma won't be releasing just yet, this will give a slight peek into the new area as this new Anemo sword wielder, is tied to the region.
There was also the announcement of the New Midsummer Island Adventure featuring Klee, which includes a new boat called a "Waverider" and a series of challenges that can summon phantoms that deal both Anemo and Cryo damage. But a slight twist with only being able to be taken down by close-ranged combat. There are also new rewards as both Jean and Barbara can gain costumes for the first time in the game by completing the Echoing Tales event. There's also a new Archon Quest featuring the new character, setting up the "closed-off Inazuma".
Another announcement for the game was made this week which is that Genshin Impact will be available on the Epic Games Store starting June 9th, arriving alongside the new update. Existing players on PC, Android and iOS can continue their journey on the Epic Games Store platform.
For more on this news find it here in Genshin Impact Version 1.6 Update Confirms Kazuha, Character Costumes, Midsummer Island Adventure And More and Genshin Impact Coming To The Epic Games Store On June 9th.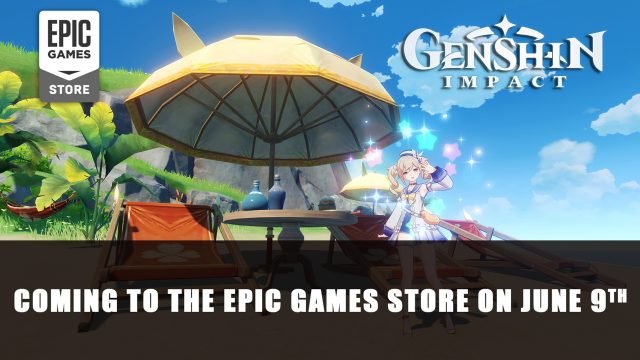 Tales of Arise
The latest trailer for Tales of Arise features the Mystic Artes for playable characters. There is also a new announced support character called Zephyr. Bandai also revealed some of the game's benefits on Playstation 5 and Xbox Series versus their Playstation 4 and Xbox One counterparts.
Mystic Artes abilities are highlighted in the trailer which at the moment seems to be only in Japanese. It showcased Mystic Artes abilities, unique abilities for Alphen, Shionne, Rinwell and Law.
Benefits outlined for PS5 include shorter load times, priority modes: performance mode (which priorities frame rate at 60FPS) and graphics mode (which priorities resolution in 4K), dualsense wireless controller with haptic feedback and game help support.
Tales of Arise will release on PS5, Xbox Series X, PS4, Xbox One and PC via Steam on September 10th 2023.
For more on this news find it here in Tales Of Arise Gets Mystic Artes Trailer.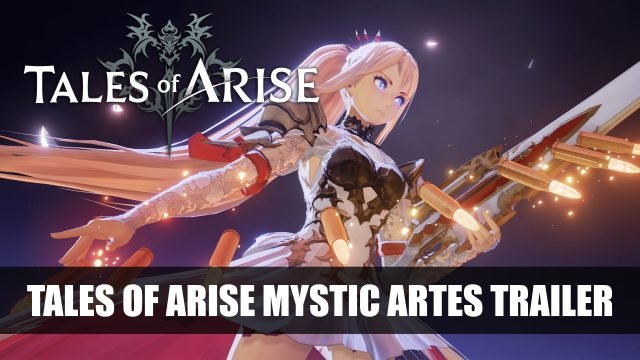 Bloodstained Ritual of the Night Sequel
This week Publisher 505 Games released their fiscal year 2023/2023 Q3 results in a presentation where the company outlined a few details for Bloodstained: Ritual of the Night. This sparked interest as the presentation included a line about a "second version in development".
The phrasing of this was a little ambiguous at the time, but now 505 along with Artplay have confirmed that Bloodstained Ritual of the Night 2 is now in development through their latest tweet. While the sequel is underway, the creator behind BoTN Koji Igarashi tweeted that the studio's focus is still very much on the current iteration. But this is great news to find out a sequel is coming.
When BoTN was first released it was met with some negative feedback for the crowdfunded game, due to a number of bugs and issues with the Switch version. Artplay have been working on a number of updates since, including releasing new content such as new playable characters such as Zangetsu and Bloodless, as well as adding Classic Mode and more. The game also launched on new platforms iOS and Android. But there is still extra content still promised for the game, which the developer confirms is underway.
Bloodstained: Ritual of the Night is available now for PlayStation 4, Xbox One, Switch, PC via Steam, iOS via the App Store, and Android via Google Play.
For more on this news find it here in Bloodstained Ritual Of The Night Sequel Confirmed; Devs Still Focusing On RoTN Content and Rumour: Bloodstained Ritual Of The Night Sequel Could Be In Development.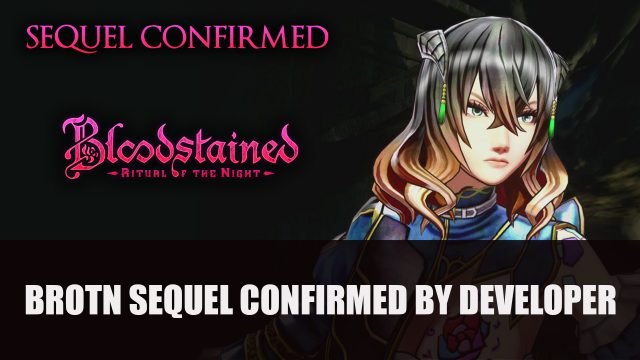 Dark Alliance
The Action-RPG Dungeon's & Dragons: Dark Alliance will be launching this month with online co-op. But developer Tuque Games have now announced that after listening to fans they will be adding split-screen co-op, so players can team up offline as well as online. They're latest tweet on the subject also mentions that this will arrive hopefully with the free DLC that is launching this summer. What the DLC will contain is currently unknown but it's great to know more content will be releasing after the launch.
Dark Alliance was announced to be release on June 22nd earlier this year, taking an over the shoulder approach to combat rather than top down. Gameplay offers all the button mashing you could want, but also offers an experience that lets players master both the strengths and weakness of each attack, ability and combo. You can apply guard breaks, team attacks and pull off executions.
Dark Alliance will release on June 22nd 2023, on PS4, PS5, Xbox One, Xbox Series X, and PC.
For more on this news find it here in Dark Alliance Will Get Split-Screen Co-Op After Launch; First Free DLC This Summer.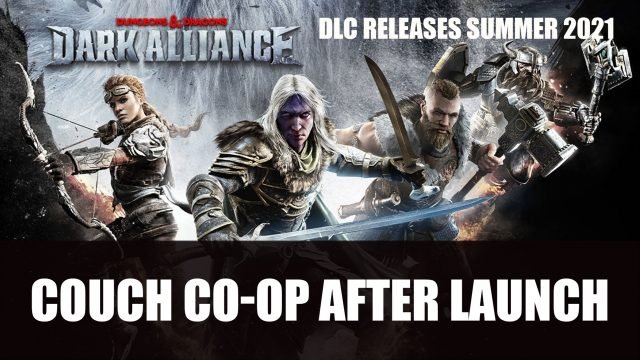 Cyberpunk 2077
According to CD Projekt Red's quarterly earnings call for Q1 2023, the developer shared a slight update for the current status of Cyberpunk 2077 getting reinstated on the Playstation Store. For a quick recap, Cyberpunk 2077 was taken down from the Playstation Store following feedback from those who had purchased the game and experienced problems since the launch. Sony decided to delist the game after a number of refund requests from fans.
The developer has been working on fixes for the game, and has shared through their earnings call that Cyberpunk 2077 is currently in the middle of the relisting process. When asked about what the conditions are for the game to return to the store they shared "couldn't go into the details" of exactly what the list of requirements were from Sony. CD Projekt Red will make an official announcement when the game is ready to be once again listed on the Playstation Store.
A DLC which was expected to release in 2023 is not the main focus, as the studio plans to concentrate on the "most important fixes and updates first".
For more on this news find it here in CD Projekt Red Are Currently In The Process Of Relisting Cyberpunk 2077 On Playstation Store.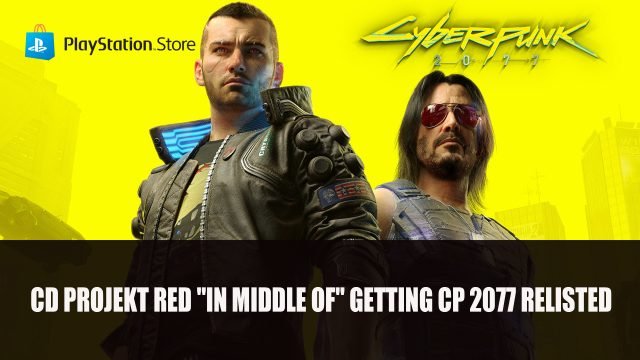 Phantasy Star Online 2: New Genesis
Marking the twentieth anniversary of Phantasy Star Online, and the tenth anniversary for Phantasy Star Online 2, June 9th is now the launch date for Phantasy Star Online 2: New Genesis. This big expansion offers players a revamped graphics engine, and an updated game system, launching on Xbox One, Xbox Series X|S and PC in North America as a free-to-play MMORPG.
In case you missed it, New Genesis will run alongside Phantasy Star Online 2 as a twin universe, but it's set "1000 years after Oracle's battle" meaning a whole new adventure for players to experience. It also sets to bring an "open field" when it comes to exploring meaning more environments to discover and a highly detailed character customisation engine.
If you're wondering how PSO 2: NG will run on your PC you can check out the benchmark tool which also previews the character creator.
Phantasy Star Online 2: New Genesis will release on Xbox One, Xbox Series X|S and PC on June 9th.
For more on this news find it here in Phantasy Star Online 2: New Genesis Announced To Be Launching June 9th.
Square Enix
Square Enix has announced they will be holding their livesteam for E3 2023 on Sunday 13th June at 3:15 p.m. EDT. The lineup will contain more news about a new project in the works under Eidos Montreal, as well as more information on the Life is Strange: True Colors entry, plus the Life is Strange remaster.
This also means a closer look at Platinum's Babylon's Fall, the close combat hack and slash action title which has had few details since its announcement back at E3 2018. Recently a rumour of the Babylon's Fall closed beta test popped up online, possibly indicating news of the game might be coming at E3. Square Enix confirms some news will be premiering at E3.
According to the announcement it didn't include Final Fantasy 16, which could mean it's still early on with not much to show, or they may still show something in terms of an update.
For more on this news find it here in Square Enix E3 2023 Livestream Date Announced.
Biomutant
The latest patch 1.4 for Biomutant adds a few things including now an option to adjust the narrator to be completely off. Previously you could lessen the frequency of the narrator but now there are options to toggle for "Gibberish" (the language the furry creatures of Biomutant speak) and "Narrator" allowing players to select if they want the narrator to speak or not, or opt-in for both gibberish and narrator.
The patch also comes with the new "extreme" difficulty setting, meaning enemy damage and attack rate is increased upping the challenge. The loot has now an increased chance to have a level closer to the player's actual level.
This patch focuses on changes for PC, but the console patch is coming "soon" according to the official Biomutant Twitter account.
As for what's coming in the future, according to THQ Nordic one of the "most requested features" so far is for the option to change the outfit of your character with already collected pieces, without affecting stats. While THQ hasn't confirmed on whether they will implement it in future, they have heard this request loud and clear.
If you want a breakdown for all the features with the current update be sure to check out our Biomutant Patch 1.4 Breakdown video.
For more on this news find it here in Biomutant Patch 1.4 Adds Extreme Difficulty Setting, Option To Switch Off Narrator And More.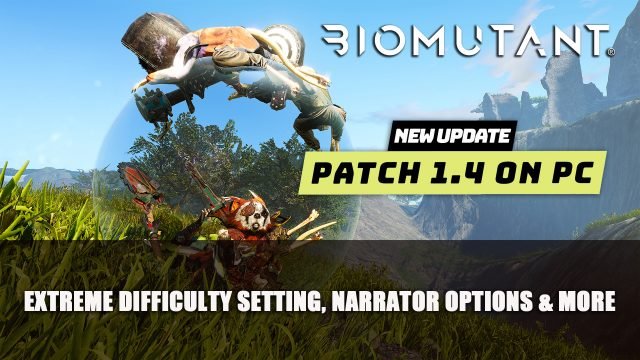 The Waylanders
Gato Salvaje Studio has shared the upcoming Celtic mythological RPG The Waylanders has been delayed from its early 2023 release window now to fall 2023.
The party-based game features real-time combat, with tactical pause option for players to have control over offensive Formations. This allows for a deeper combat experience, as Formations allows for players to round up other party members to perform specific class-based moves against enemies.
The Waylanders latest update for Early Access offers full controller support, difficulty options, improvements to combat and UI, as well as a number of new NPC combat barks and lighting improvements.
For more on this news find it here in The Waylanders Delayed To Fall 2023; Early Access Summer 2023 Roadmap Revealed.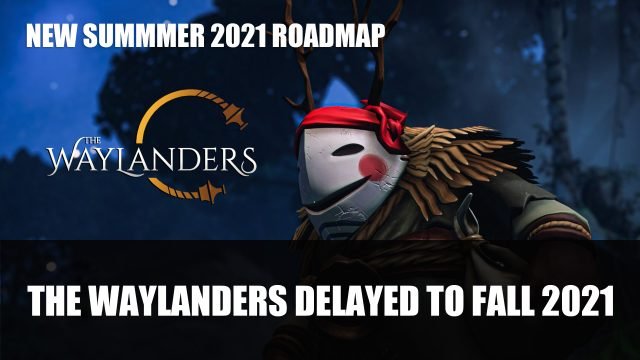 Well, that's it for the Week in Wikis. Please join us next week for yet another great week of gaming! Remember to check out our VIP program for some exclusive supporter benefits, and budding writers should take advantage of our Become an Author initiative! Thanks again for being a part of this great community. Keep checking in with us for news, reviews, YouTube streams and vids, and general wiki goodness!
---
Follow us on social media for all the latest and greatest. The more followers we get, the larger the army of the Fexus grows:
Fextralife

Source link
Related Post: