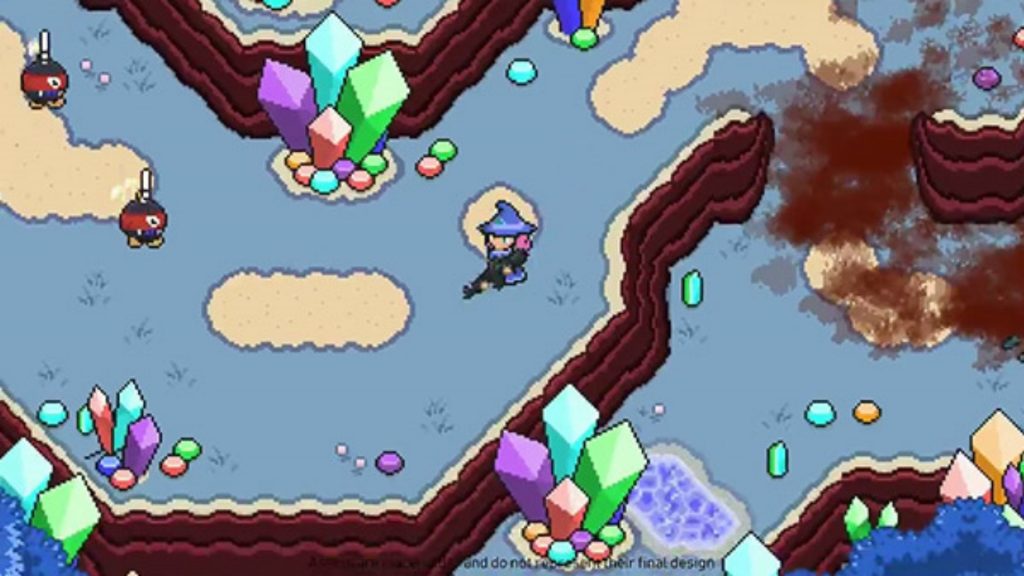 Developer Rainbite and publisher Eastasiasoft announced twin-stick shooter Trigger Witch in May, and promised that the game was coming "soon." They weren't kidding about that last part. Today, Eastasiasoft announced that Trigger Witch will release in July for PlayStation 5, Xbox Series, PlayStation 4, Xbox One, and Switch, though no specific release date was announced.
The game will release digitally, but there will also be a physical version available through Play-Asia. More information about the game's final release date and digital and physical releases will be announced at a later date.
According to the developers, in Trigger Witch "players assume the role of Colette, a prospective graduate from the Stock, an academy for Witchcraft and Triggery. After a mysterious man invades her realm, events are set in motion that turn Colette's life upside-down, casting her as the sole heroine with enough firepower to restore peace."
Trigger Witch looks equal parts wild and hilarious, and the game's gorgeous pixel art doesn't hurt, either, so hopefully it will be a good time. You can watch an announcement trailer for the game here.
---
Video Game News, Reviews, Walkthroughs And Guides | GamingBolt

Source link
Related Post: