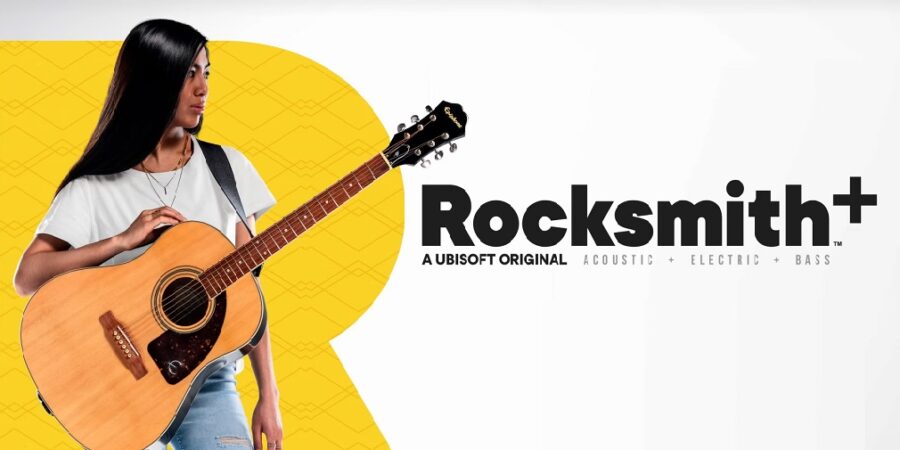 Ubisoft has announced Rocksmith+, a new music app for PC and mobile which helps you to learn how to play guitar. It enters beta on PC today.
Rocksmith+ allows you learn acoustic, electric or bass guitar by playing along to your favourite songs. The game runs on PC but also comes as a mobile app which offers real-time feedback that will help you improve your skills.
How this works is the game will use your phone to analyse your performance and song preferences, and then recommending new songs and exercises that allow you to progress quickly and enjoy the learning experience.
Check out the trailer for Rocksmith+ now and have a closer look at how it works.
The tools available in Rocksmith+ are designed to give you control over the music you play, and the game has a vast, ever-expanding song library of official recordings from genres including classic rock, indie, pop, hip hop, R&B, and much more, which will all help you achieve your musical goals.
This comes in the form of the Rocksmith+ Connect mobile companion app, which is paired with your PC. It works with acoustic guitars or electric instruments played through an amp, or you can connect to the game with the Rocksmith Real Tone Cable.
The first Rocksmith launched in 2011, and was Ubisoft's passion project in reaching out to aspiring musicians in learning instruments. This was followed up with Rocksmith 2014, which was intended as a replacement to the first game rather than a straight-up sequel. Rocksmith+ is now the newest innovation to the formula.
You can sign up for the Rocksmith+ beta now from the official website.
Enjoy mobile gaming? Be sure to check out this big list we've put together showing some of the best free games to play on your mobile phone in 2023.
Latest Articles | Pocket Gamer

Source link
Related Post: