Unmaze, the visual novel-slash-puzzle adventure inspired by the Greek myth of the Minotaur, is officially launching on June 21st for both iOS and Android. This intriguing contemporary retelling of Ariadne's tragic tale lets you juggle between light and darkness, as you try your best to guide two boys through a different kind of labyrinth with the help of your phone's light sensor.
ARTE, in partnership with Upian and Hiver Prod, presents a unique way of telling a story through branching narratives where every choice you make leads to lasting consequences. As Ariadne, you need to guide Theseus and Asterion through the maze – only this time, making it out unscathed isn't just about a piece of string. With every decision, you'll need to choose wisely, as helping one character will be at great cost to the other. Assisting Theseus means catching the light quite literally – you'll need to place your device in the light so that your phone's sensor can pick up the brightness. Assisting Asterion is the other way around.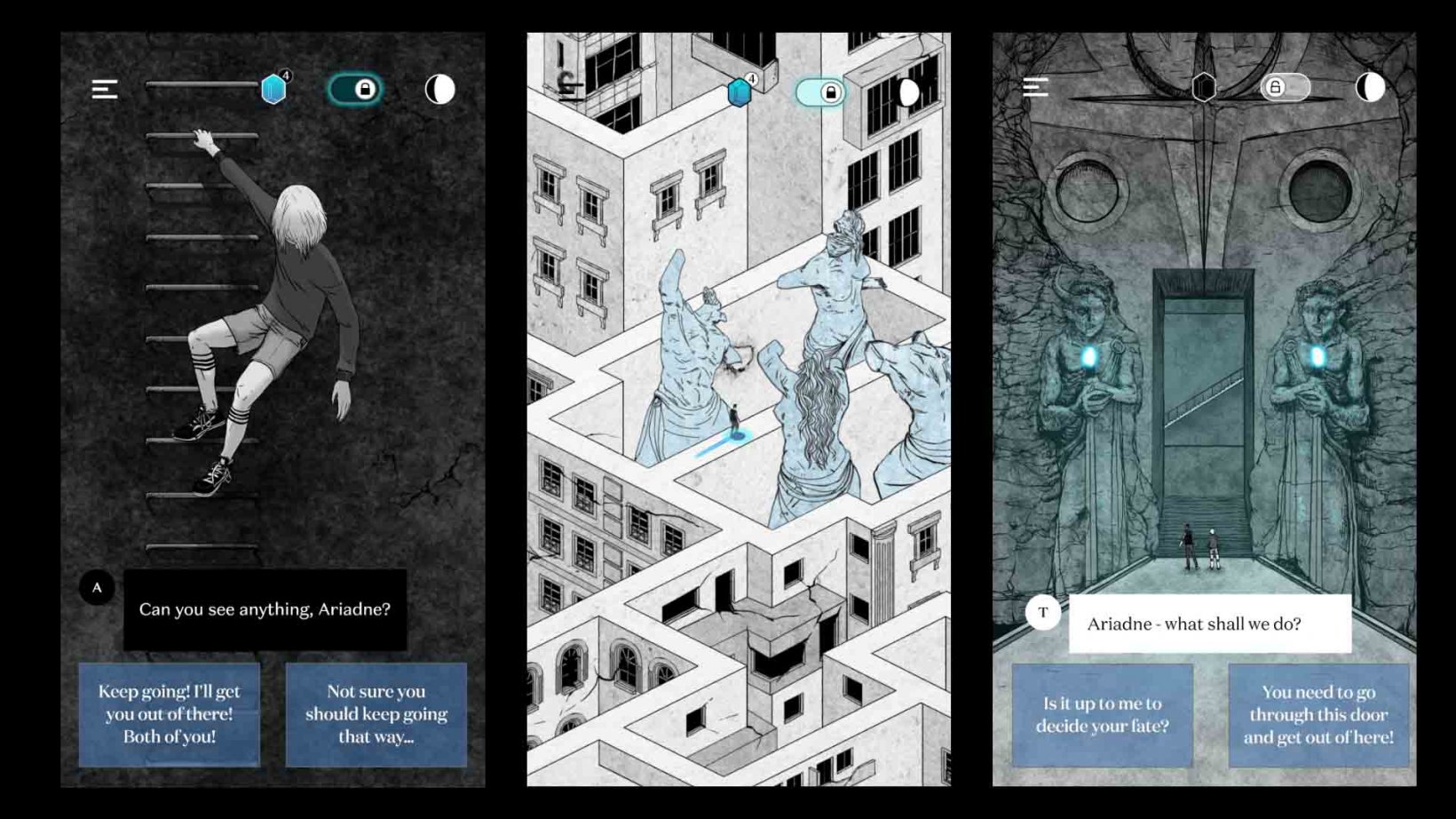 The challenge is to find a way to balance helping both characters to keep them from giving in to the horrors around them. Neglecting a character will turn him into a monster, so you'll need to pay close attention to the moon-shaped gauge on your screen. This shows you whether or not the scales are tipping in favour of one character over the other.
Unmaze is now available for pre-order on the App Store and on Google Play, with a price tag of $3.99 (the first chapter will be free of charge). There are six chapters in total with eight different endings, all told through text dialogue and set in a beautifully illustrated environment. You can check out the trailer to get a feel of the game or head on over to the official website to learn more.
Looking for more games with great narratives? Check out our list of the best narrative adventure games you can play right now.
Latest Articles | Pocket Gamer

Source link
Related Post: