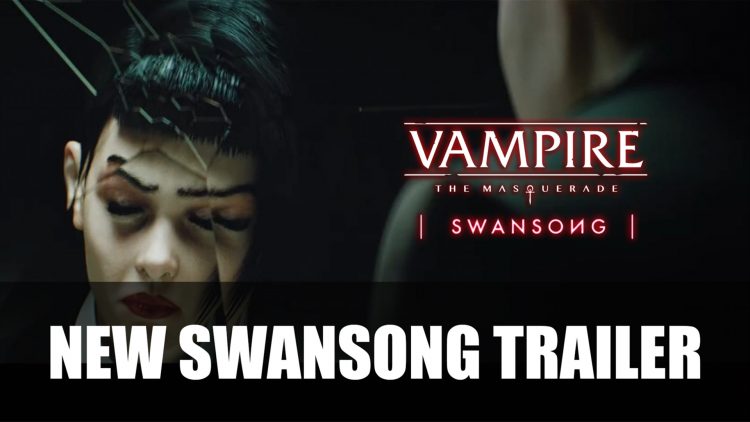 At PC Gaming Show at E3 2023 developer Big Bad Wolf revealed a new trailer for Vampire: The Masquerade – Swansong.
Vampire The Masquerade – Swansong New Trailer
The latest trailer for the narrative-driven RPG Vampire: The Masquerade – Swansong revealed more about the clans of the Camarilla. It follows a woman who is suffering after the Embrace, a vampire bite.
Players take on the role of three playable characters in Swansong, set in Boston. This trailer features Leysha a Malkavian, one of the founding clans of the Camarilla. In the trailer Leysha is seen playing hide and seek with her child Halsey but it soon takes a turn as she tries to determine what's real and what's not.
In case you missed it, Swansong was announced at PDXCon in 2019, set as a narrative-driven RPG, being developed by Big Bad Wolf who has released titles such as The Council, an episodic story-driven game with puzzles. Vampire the Masquerade – Swansong is part of the World of Darkness roleplaying universe.
The trailer does preview a snippet of gameplay, showing Leysha investigating a crime scene, looking for clues which could be something to do with her missing daughter. Leysha is one of three characters you'll play as, as their stories intertwine.
Vampire the Masquerade – Swansong will be launching in 2023 for Playstation 4, Playstation 5, Xbox One, Xbox Series X, Switch and PC via Epic Games Store.
---
For more news find it here in Babylon's Fall Adds PS5 Version; Closed Beta Test Sign-Ups Announced and Stranger Of Paradise: Final Fantasy Origin Revealed.
Fextralife

Source link
Related Post: