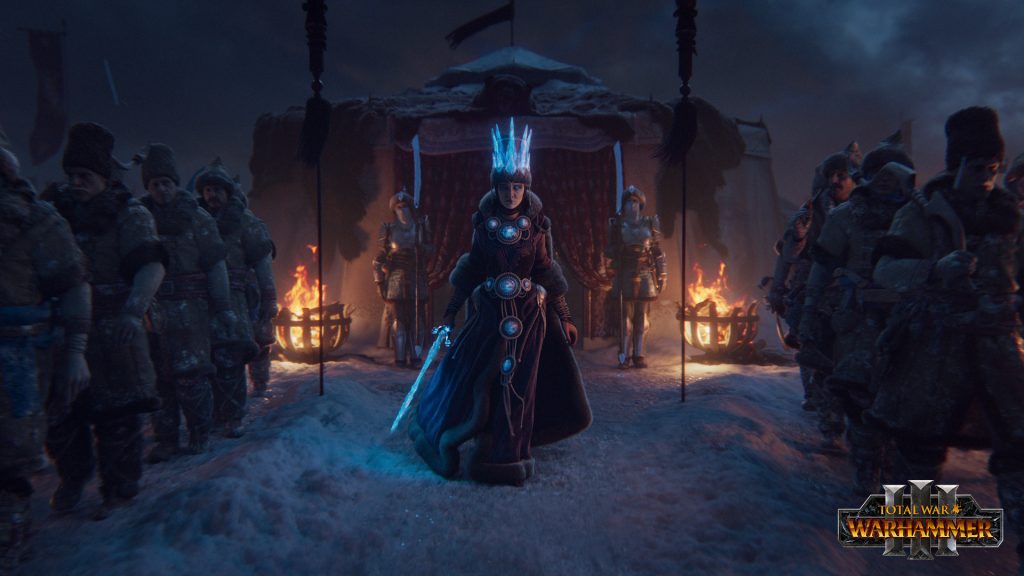 We got a new update on Total War: Warhammer 3 from Sega and Creative Assembly today, and it features The Blood God, Khorne. Khorne controls the largest kingdom in the Realm of Chaos, and the trailer gives us a good look at how Khorne does things. It also provides a look at Skarbrand, who was once "the greatest of all Khorne's daemons."
Skarbrand was ultimately cast out by Khorne and banished from the Realm of Chaos. Consumed by his banishment, the daemon wanders the other realms, "restless fury that cannot be stopped." Like all daemons who worship Khorne, Skarbrand abhors magic and favors direct confrontation, preferring to operate in melee combat. This translates directly into gameplay, as daemons of Khrone gain passive bonuses the longer they stay in combat.
Skarbrand himself is the most powerful melee character in the game. His twin battle axes increase his damage every time he kills someone and his Bellow of Endless Fury grants him an attack where he breathes fire. Skarbrand can also inflect rampage on enemies, which prevents them from retreating.
Total War: Warhammer 3 is scheduled to release later this year. You can watch a trailer for Khorne below:
---
Video Game News, Reviews, Walkthroughs And Guides | GamingBolt

Source link
Related Post: