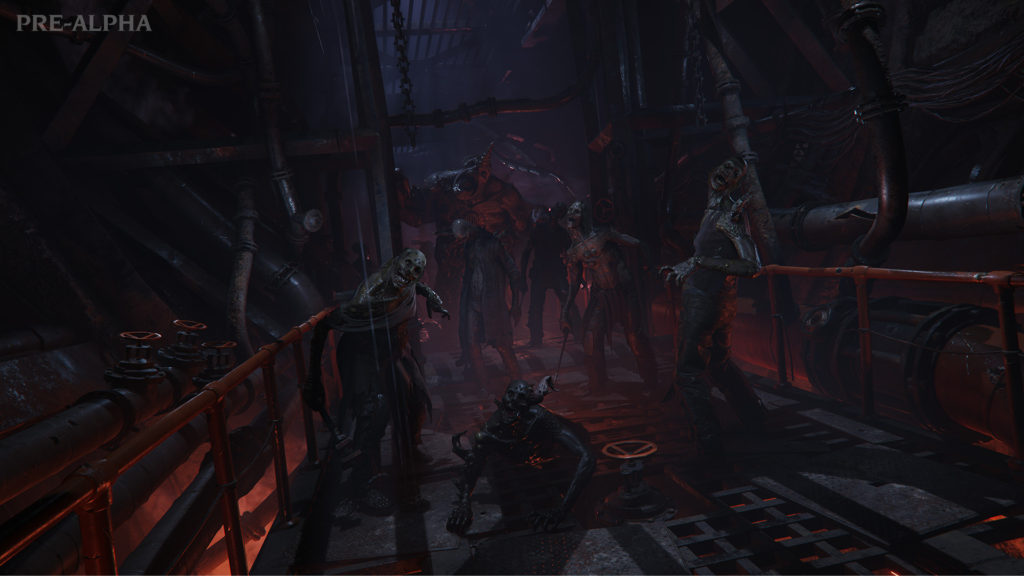 The Warhammer Skulls Showcase kicks off tomorrow, offering a week's worth of Warhammer news. What better way to start than with Warhammer 40,000: Darktide, the upcoming co-op shooter from Fatshark. It will be present tomorrow at 6 PM BST/10 AM PST on the official Warhammer Twitch channel, though whether there will be a new trailer or gameplay remains to be seen.
Announced last year, Darktide is set in the Old World of Warhammer 40,000. An Imperial Guardsmen squad is tasked with venturing to Atoma Prime and clearing the Hive Tertium of a cult. Enemies include combatants like Poxwalkers while players will utilize weapons like chainswords and Lasguns to mow them down.
Unlike Warhammer: Vermintide 2, there's a greater focus on ranged combat but with plenty of opportunities for melee. Warhammer 40,000: Darktide is slated to release this year exclusively for Xbox Series X/S and PC. Stay tuned for more details tomorrow when the Warhammer Skulls Showcase goes live.
? Tune in on June 3rd at 6pm BST / 10am PST over on https://t.co/8M8XsmyGMc for the #WarhammerSkulls Showcase ? pic.twitter.com/q4wPUavhnS

— Warhammer 40,000: Darktide (@Darktide40K) June 2, 2023
---
Video Game News, Reviews, Walkthroughs And Guides | GamingBolt

Source link
Related Post: