LEGO is launching its iOS-exclusive puzzler LEGO Builder's Journey on PC and Nintendo Switch on 22nd June after being released as an Apple Arcade-exclusive two years ago.
This new version of the game is receiving a graphical update that features ray-traced ambient occlusion, global illumination, reflections, shadows, and performance boosting NVIDIA DLSS. Basically speaking, the game is going to look a lot nicer.
But some of these improvements will also be coming to the game on iOS too, though we're unsure of what exactly will set apart the mobile version, the Switch version and the one that appears on PC.
You can see a trailer for LEGO Builder's Journey's RTX update reveal below.
LEGO Builder's Journey is a slow-paced, meditative puzzle game with poetic elements. You have to build or alter various structures to create a path for a little LEGO character to pass through the stage. They can only jump to a certain block type, so you must constantly be manipulating the bricks in each stage to make the character move.
This could mean you're using other bricks from around the stage to help solve the puzzles, for example pulling bricks from elsewhere to build a bridge across a river.
The controls in LEGO Builder's Journey are also intended to be simple, utilising a simple one-tap or hold-and-drag system to pick up bricks, rotate them and place them.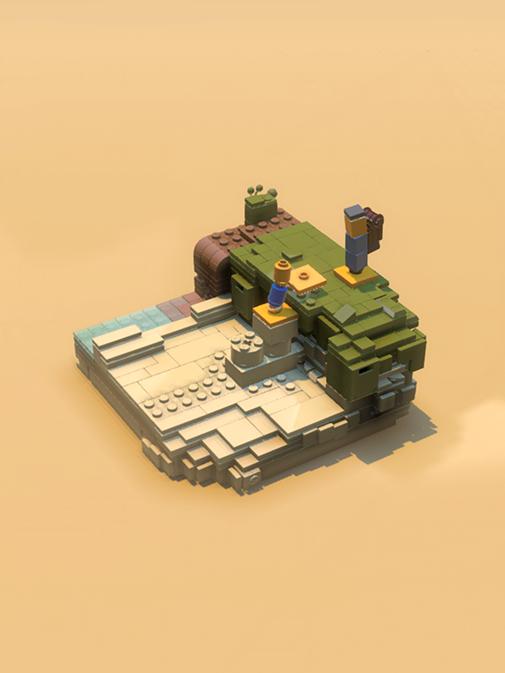 LEGO Builder's Journey will be receiving its graphical update and simultaneous release on PC and Nintendo Switch on 22nd June. It's currently available on Apple Arcade, the iOS subscription service that grants you access to hundreds of mobile games for a monthly fee of £4.99.
If you enjoy playing puzzle games on your iPhone or iPad, be sure to check out our list which goes over some of our favourite iOS puzzle games.
Latest Articles | Pocket Gamer

Source link
Related Post: