Arueshalae is one of the companions who can join your team during the second act of Pathfinder: Wrath of the Righteous. This Succubus Ranger swears that she fights on the side of good. Here's our Pathfinder: Wrath of the Righteous guide to help you recruit Arueshalae by solving the Shrine of Desna puzzle in the Lost Chapel.
Note: For more information, check out our Pathfinder: Wrath of the Righteous guides and features hub. Likewise, you can take a look at our main guide for the Lost Chapel location.
Pathfinder: Wrath of the Righteous – How to recruit Arueshalae and solve the Lost Chapel's Shrine of Desna puzzle
The first thing you need to do if you wish to recruit Arueshalae early in Pathfinder: Wrath of the Righteous is to unlock the Azata Mythic Path. This is only possible if you completed the Starward Gaze quest during Act 1.
Next, go to the Lost Chapel in Act 2. We've got two options:
You can either move your party close to the cave entrance marker (do this while you're just going up the slope). You should see an icon right below you, allowing you to enter the cave via a glitch.
Alternatively, check the cliffside path near the Lost Chapel's gates. Follow it going down and you should see prompts for two Athletics skill checks (20 and 21 Athletics).
Note: The cliffside path leads to an encounter against powerful gargoyles, including one that can paralyze your team.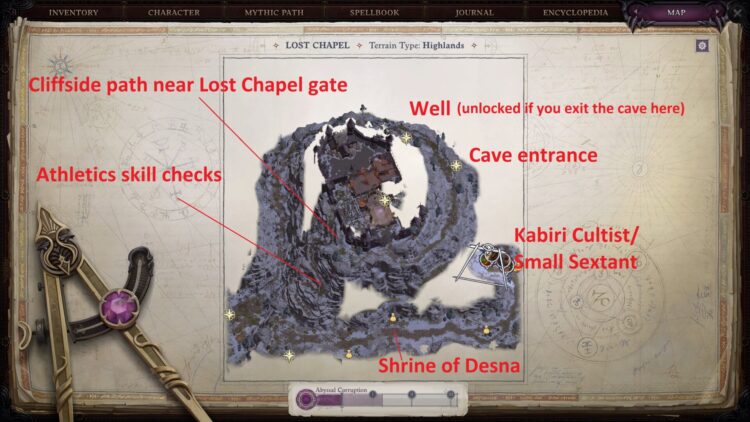 Anyway, we need to find two items:
Small Harp – Found inside the cave.
Small Sextant – Dropped by a Kabiri Cultist at the eastern edge of the snowy area outside.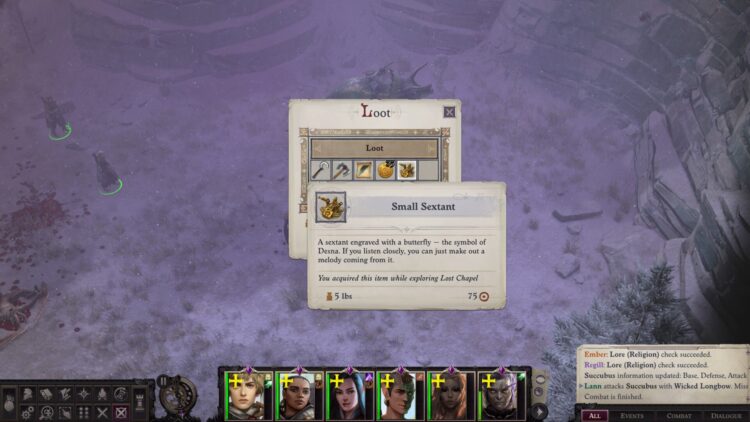 Next, go to the Shrine of Desna. Here, you should see a hand icon that's pointing down, and three hand icons for regular interaction. Here's what we need to do:
Click the hand icon pointing downward. Place both the Small Harp and Small Sextant inside (they're found in your Notable Items tab). The Map of Unknown Lands, a third item that's required, is already in one of the slots, so don't worry about it.
Click the hand interaction icons in this order: Middle, Right, Left, Middle.
If you do it correctly, a vision of Arueshalae will appear. Complete the main quest in the Lost Chapel as you see fit.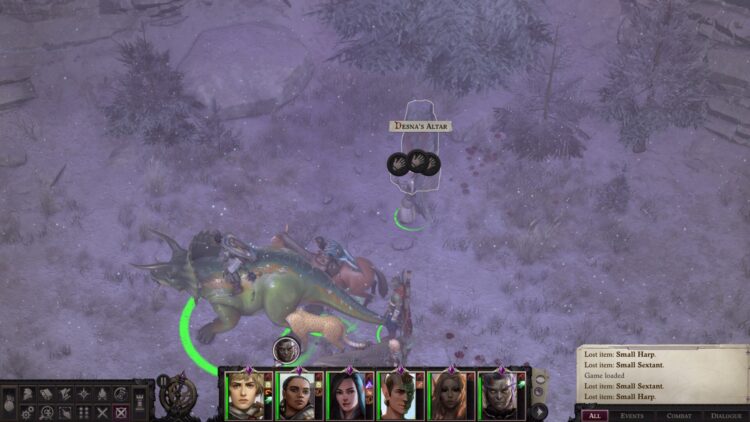 After this, we have to reach Drezen. There are a few ways to enter the castle, but you can choose to go with Nurah's plan to infiltrate it via the prison. You'll fight some tough minotaurs here, but it's the closest way to reach Arueshalae.
Talk to her and tell her that you're the one she saw in the vision. Then, pick the Azata Mythic Path option. You'll then be able to recruit Arueshalae as a companion in your Pathfinder: Wrath of the Righteous campaign.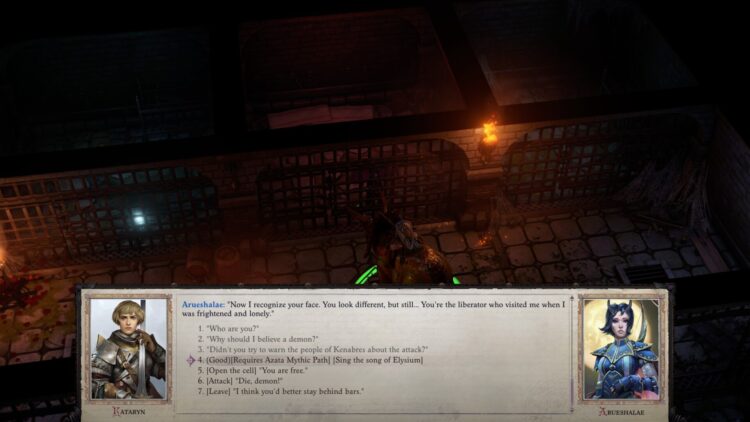 ---
Pathfinder: Wrath of the Righteous is available via Steam.
PC Invasion – FeedDDD

Source link
Related Post: