After a fairly packed May, June offers even more big releases, from exclusives to exciting new IPs. All eyes may be on E3 2023 and what the future holds but in the coming weeks, these 10 games will be worth checking out. Without further ado, let's get into each one.
Ratchet & Clank: Rift Apart
Insomniac Games has been knocking it out of the park for the past several years but Ratchet and Clank: Rift Apart is looking especially phenomenal. Following the destruction of the Dimensionator, which creates several rifts to alternate dimensions, Ratchet and Clank have to stop the collapse of space-time. It's easier said than done though – the duo is split up at one point, traversing to a future where Doctor Nefarious has become an emperor and a resistance, led by new playable character Rivet, opposes him.
Along with numerous new planets, old planets also make a return and there are alternate versions of both to explore (along with Pocket Dimensions and Clank Challenges). New weapons and gadgets, traversal abilities like wall-running and the Rift Tether, and some truly gorgeous visuals make for another must-have exclusive. Ratchet and Clank: Rift Apart will release on June 11th for PS5.
Final Fantasy 7 Remake Intergrade
Whether you skipped the award-winning RPG last year or simply want to revisit it, Final Fantasy 7 Remake Intergrade is looking to be worth the wait. PS4 owners receive a free upgrade to the PS5 version which offers performance options for 4K resolution or 60 FPS gameplay. This is on top of faster loading times, improved lighting and textures, better effects like fog, and much more. There's also a new Photo mode for easily capturing key moments in Midgard with various filters and settings.
On top of all of this is Episode INTERmission, which offers two new story chapters from the perspective of Yuffie Kisaragi, as she teams with Sonon to steal a powerful Materia from Shinra. Yuffie has her own unique combat style and can perform Synergized Attacks with Sonon along with using new Materia and Summons. New bosses, a new mini-game in Fort Condor and more await, though PS4 to PS5 players will need to pay extra for the DLC. Final Fantasy 7 Remake Intergrade releases on June 10th for PS5.
Dungeons and Dragons: Dark Alliance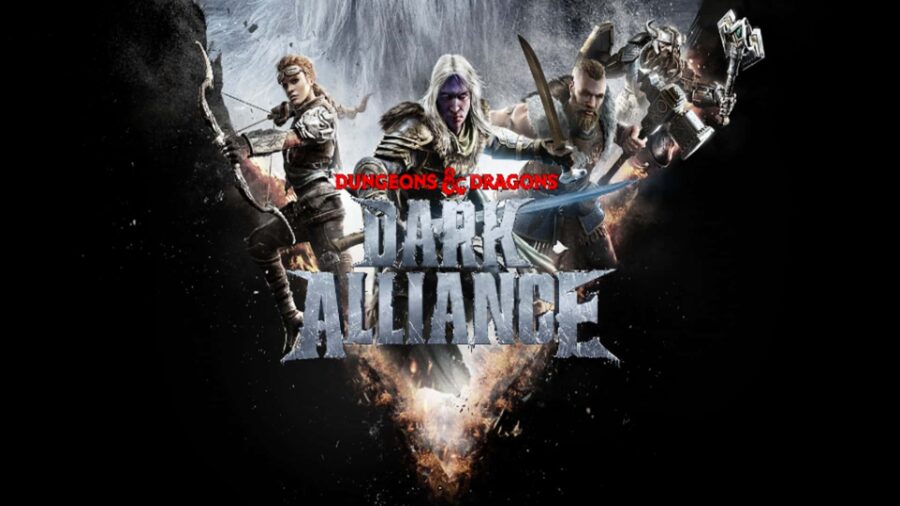 The Dark Alliance series makes its long-awaited return but this time as a Dungeons and Dragons title. Developed by Tuque Games and set in Icewind Dale, the action RPG sees four characters taking on the forces of evil. Each has their own unique abilities and along with co-op multiplayer, there's solo play to allow for switching between each character. The biggest departure from the Baldur's Gate: Dark Alliance series though is the perspective which is in third person, which makes for some more visceral combat scenarios. Dungeons and Dragons: Dark Alliance is out on June 22nd for Xbox Series X/S, PS4, PS5, Xbox One and PC, while also launching day one on Xbox Game Pass.
Ninja Gaiden: Master Collection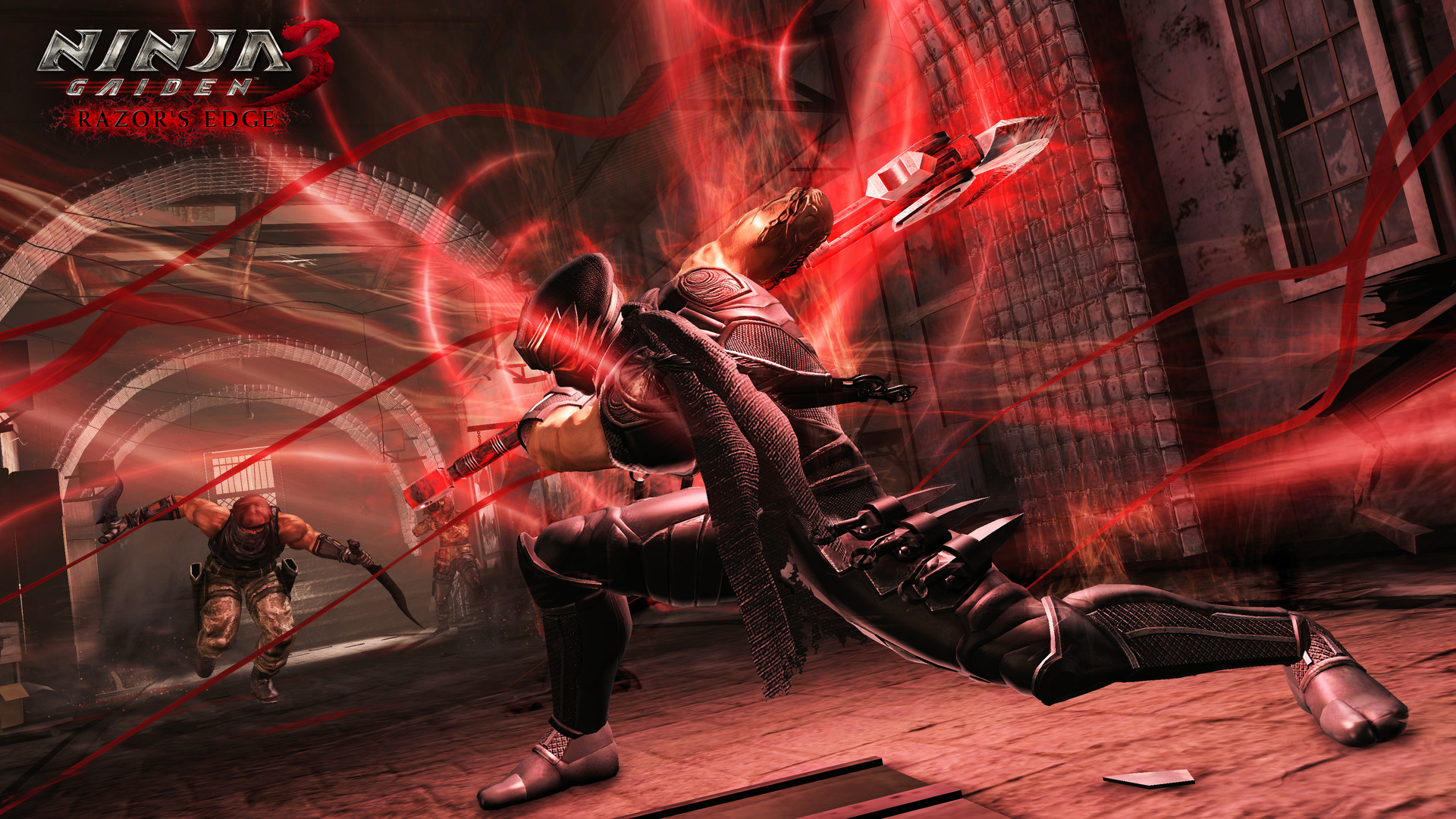 After what seems like forever, Ninja Gaiden is making a comeback, albeit in the form of a remastered collection. Ninja Gaiden Sigma, Ninja Gaiden Sigma 2 and Ninja Gaiden 3: Razor's Edge are all included in the Master Collection which offers 4K/60 FPS on PS4 Pro, PS5, Xbox One X, Xbox Series X/S and PC (while the Switch version runs in 720p/60 FPS). Though several features like online multiplayer for Tag Missions, Clan Battles and Ninja Trials aren't here, you still get all of the DLC including additional costumes for all of the characters and new battle scenarios. There's also Hero mode which offers automatic guarding and evasion when your health drops low, thus providing a sort of "Easy" mode. Ninja Gaiden: Master Collection arrives on June 10th.
Guilty Gear Strive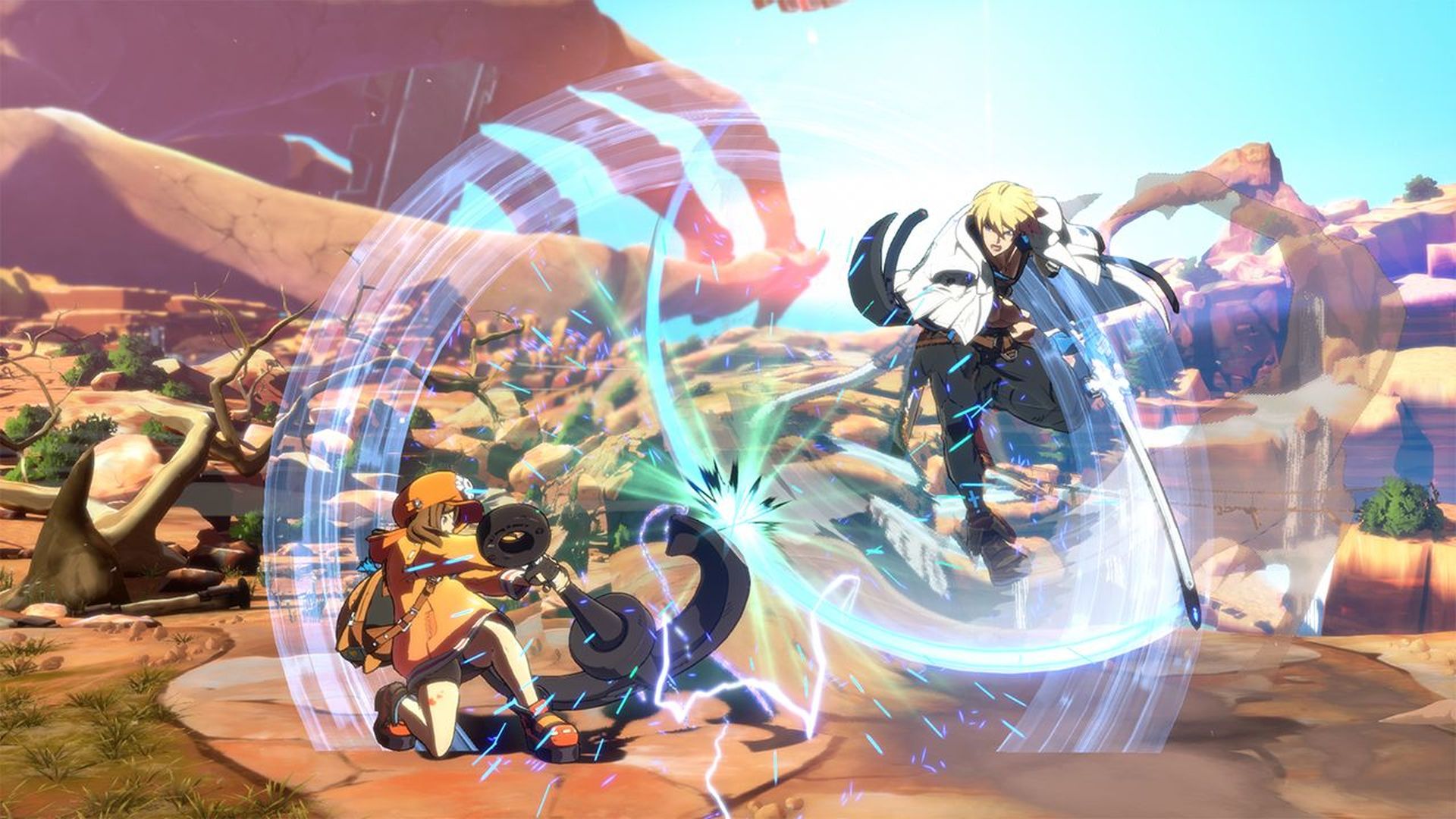 Following months of character reveals, awesome songs and numerous betas, Guilty Gear Strive is set to release on June 11th for PS4, PS5 and PC. The Story Mode offers a conclusion to the long-running arc of the Gear Maker, Asuka R. Kreutz aka That Man. However, more than anything, Strive represents a huge shift in the gameplay. Several mechanics have been removed; others, like Roman Cancels and the Gatling system, see drastic changes; and new features like Wall-Breaks and status effects have been added.
Nevertheless, the visual style looks incredible while the 15 character launch roster, composed of favorites like Sol Badguy, I-No and Ramlethal Valentine along with newcomers like Giovanna and Nagoriyuki, is solid overall. All of this and rollback netcode for online multiplayer make this one of the more exciting fighting games to check out.
Necromunda: Hired Gun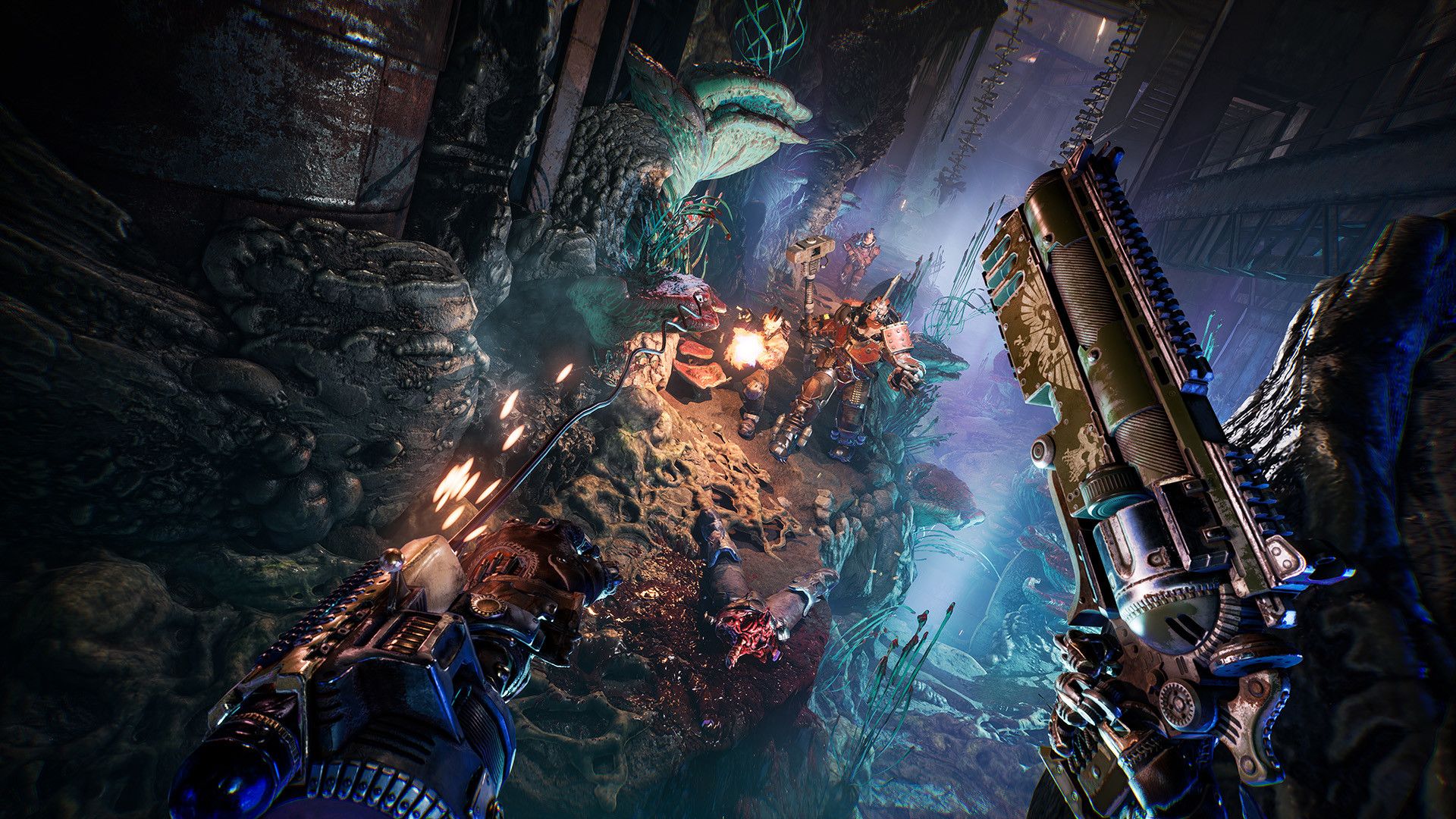 Unlike the hulking slow combat of Space Hulk Deathwing, Streum On Studio's Necromunda: Hired Gun is frenetic and fast-paced. You venture through Necromunda as a bounty hunter, pursuing different targets and earning cash. Along with numerous different weapons and a dozen augments to customize, there's your loyal cyber-mastiff that can locate and tear foes apart. Movement options include wall-running and a grappling hook, and combined with the techno-grunge aesthetic, it looks like one of the cooler Warhammer 40K shooters of recent years. Releasing on June 1st, Necromunda: Hired Gun will be coming to Xbox Series X/S, Xbox One, PS4, PS5 and PC.
Scarlet Nexus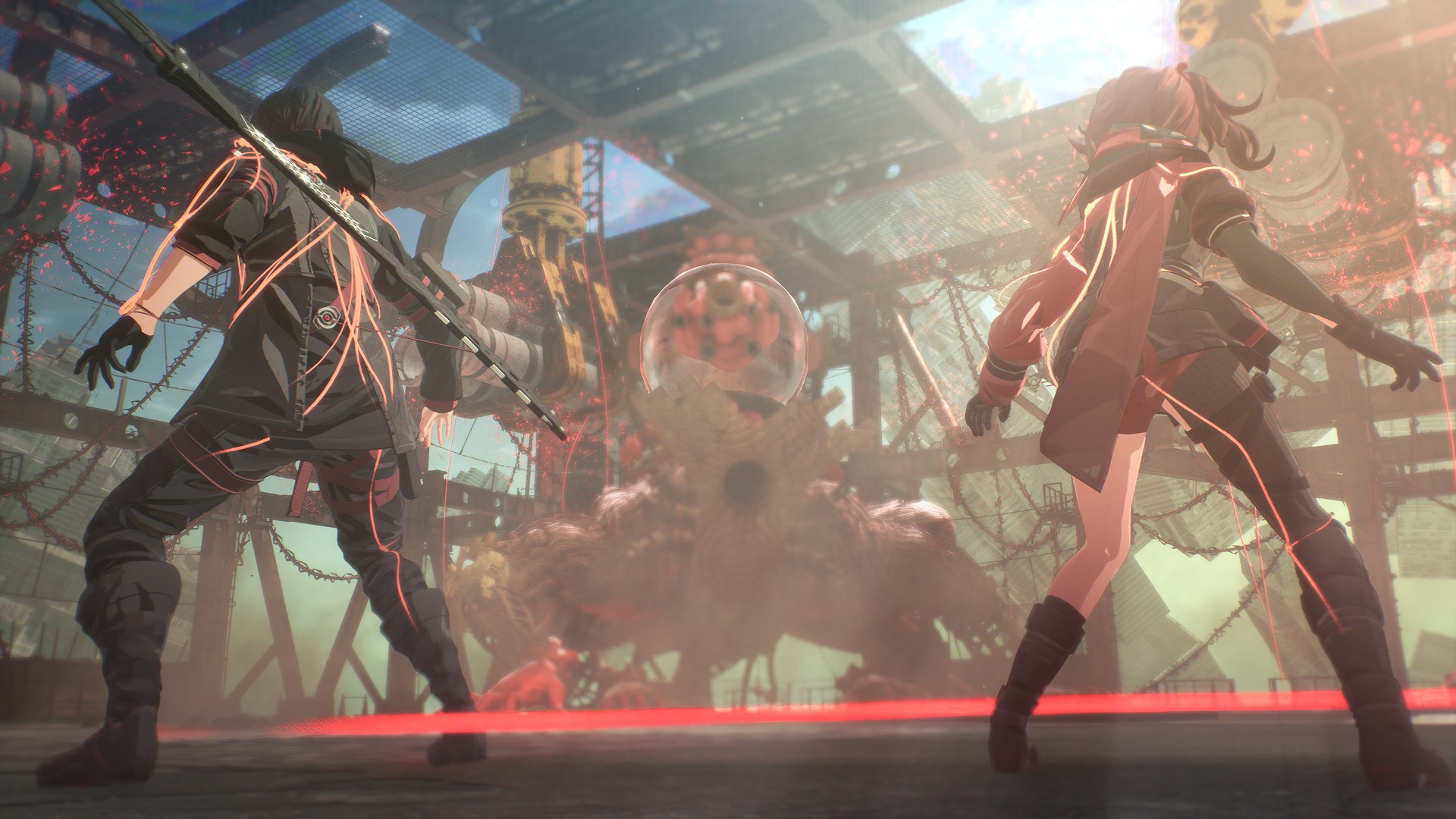 Bandai Namco Studios' Scarlet Nexus is an intriguing title. Its surreal futuristic aesthetic evokes Astral Chain; the dialogues and conversations are akin to the skits of Tales; and the hack and slash combat takes cues from Code Vein, NieR: Automata and much more. The story is set in the brainpunk future where New Himuka is assaulted by the Others. These mutated creatures can't be damaged by ordinary means so it's up to the Other Suppression Force, composed of psychics, to defeat them.
Yuito and Kasane are the deuteragonists and though each utilizes psychokinesis, they have different weapons and combat styles along with different teammates. This is where the Struggle Arms System comes into play – it allows for utilizing teammates' abilities to one-up foes. Based on the recent demo, the combat looks incredibly layered while offering the super-hype moments that come from slamming enemies with environmental objects. The full game is out on June 25th and will be coming to Xbox Series X/S, PS4, Xbox One, PS5 and PC.
Edge of Eternity
Midgar Studio's Edge of Eternity will be leaving early access after more than two years, bringing its own style of JRPG-inspired combat to PC players on June 8th. Set in Heryon, which is engulfed by the Corrosion after a war with an alien force, the story sees Daryon and Selene venturing forth to fulfill their destiny (and maybe save the world as well). Featuring turn-based combat, Edge of Eternity currently has over 40 hours of gameplay, more than 40 skills and over 120 items to craft. Its launch update will include the final two chapters, which add five to ten hours more gameplay.
Mario Golf: Super Rush
After running wild on tennis courts, Mario and crew are tearing up the greens in the new Mario Golf: Super Rush. Gameplay centers on using the Shot Gauge to charge up a shot, selecting a Shot Type, analyzing the terrain and then letting it rip. Where Camelot Software changes things up is with the introduction of Speed Golf which sees multiple players swinging and then immediately rushing towards their balls instead of waiting for the others.
Each character has their own Special Shot and Special Dash for gaining an advantage while obstacles on the course will impede your progress. There's also Battle Golf which offers an arena and different rule-set for Speed Golf shenanigans. If that weren't enough, a story mode that sees one's custom Mii training and leveling up in a country club to eventually take on Mushroom Kingdom competitors is also included. Mario Golf: Super Rush arrives on June 25th for Nintendo Switch.
The Persistence Enhanced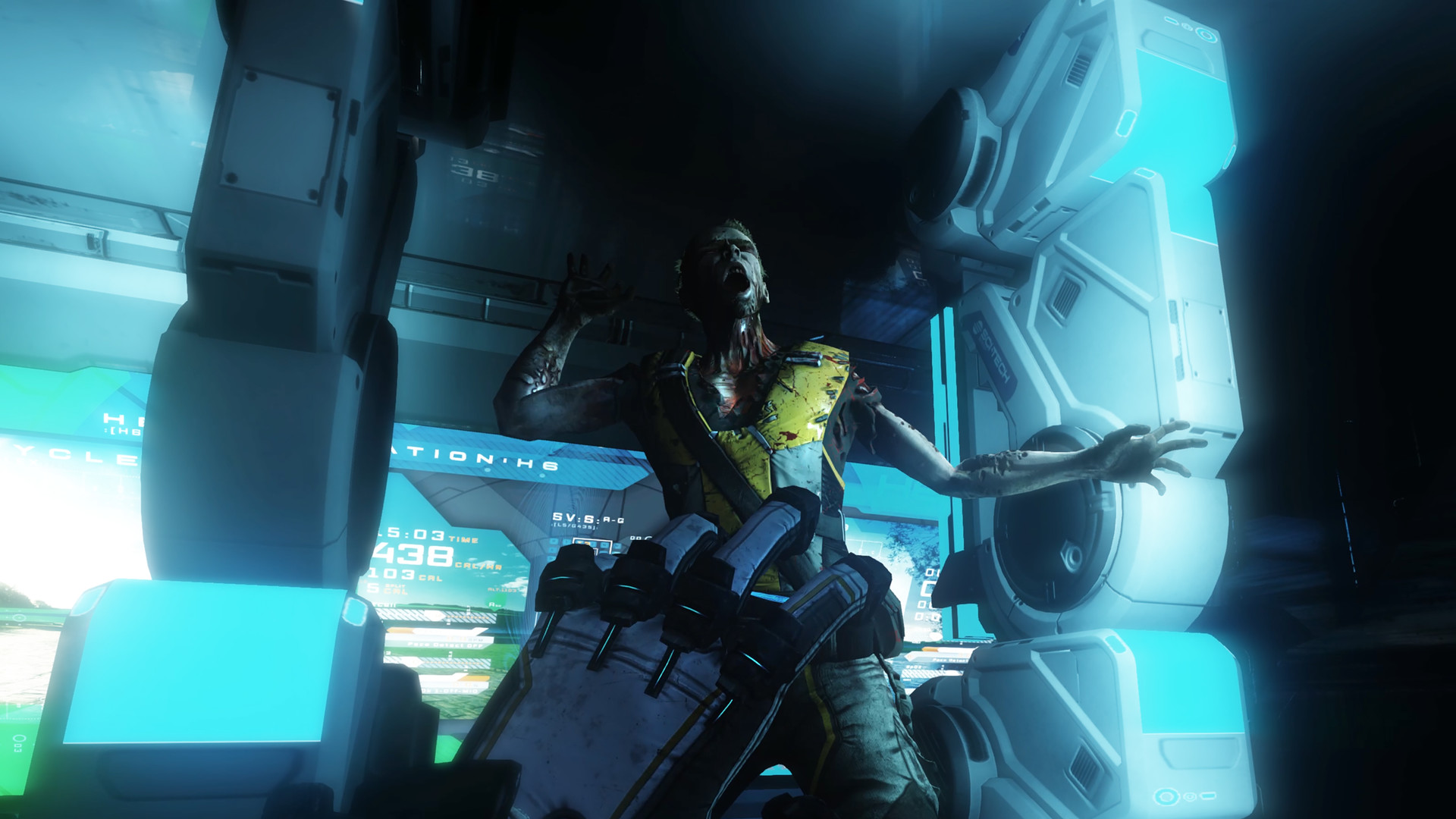 The Persistence originally released in May 2023 and offered a mix of survival horror and rogue-like progression. As you explore a colony starship teeming with monstrosities, every death presents a new host for your conscience to inhabit (and yes, the ship's layout changes on each new run). The Persistence Enhanced is geared towards Xbox Series X/S and PS5 with lighting improvements, ray tracing and support for DualSense's haptic feedback. PC players can also benefit from DirectX Ray Tracing support. The title will be available on June 4th with current owners on Xbox One, PS4 and PC receiving a free upgrade.
---
Video Game News, Reviews, Walkthroughs And Guides | GamingBolt

Source link
Related Post: