We've all been there: Flipping through Amazon Prime Video's movie offerings, but stuck wondering uh, what's good. The commercial giant's streaming service has quietly collected a giant archive of films, and since 2006, has released a number of acclaimed films like Kenneth Lonergan's Manchester By the Sea, Jim Jarmusch's Paterson, and Luca Guadagnino's Suspiria remake under the Amazon Studios banner.
Prime Video is a great service, but there's a ton of content to sift through. Don't worry, we're here to help. We've looked through the service and cherry-picked 10 of our favorite films currently on the platform to try out. From Brian De Palma's Blow Out, Michael Mann's neo-noir assassin thriller Collateral, and Charles Laughton's 1955 classic The Night of the Hunter— we've got you covered with the good stuff.
Without further ado, here are the top 10 best films to stream on Prime Video right now.
---
An American Werewolf in London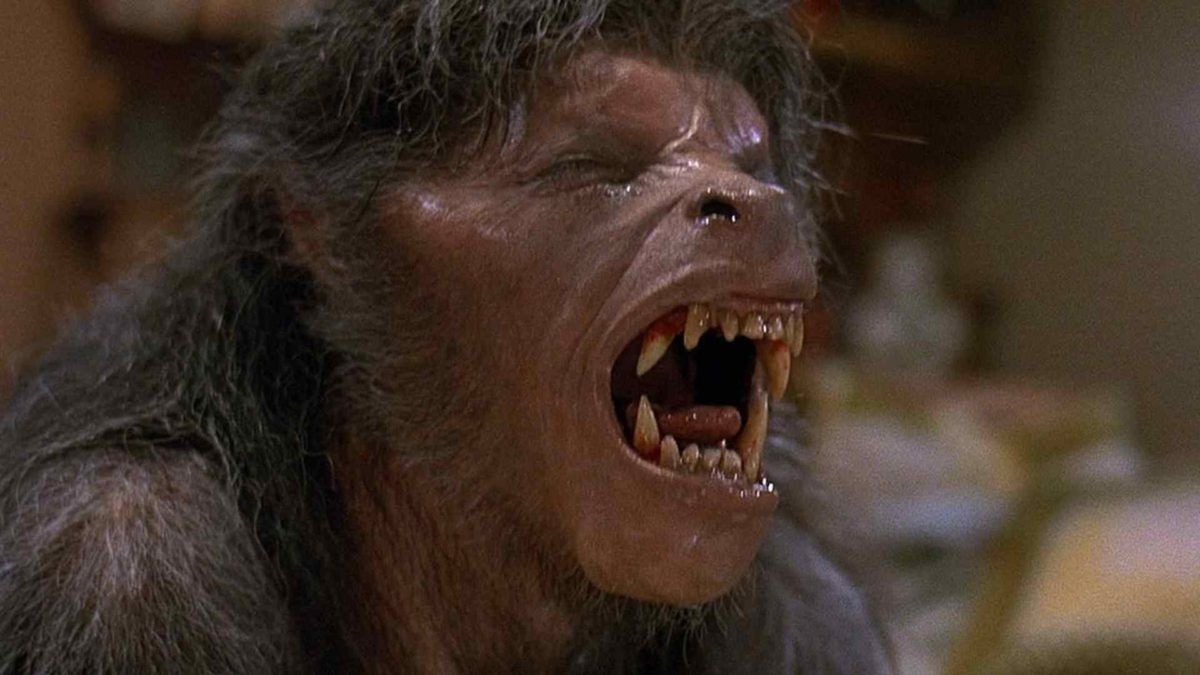 John Landis' shaggy, horror comedy stars David Naughton and Griffin Dunne as David and Jack, two college students whose chance encounter with a lycanthrope changes their lives forever (as in, one gets turned into a werewolf and the other is straight up killed). In visitations beyond the grave, Jack begs David to off himself in order to prevent further attacks, but … he may have a thing going with the woman who nurses him back to health. The oddball, ticking-clock movie is bolstered by prosthetic effects by the legendary Rick Baker, which are every bit as agonizing and mesmerizing as they were in 1981. —Matt Patches
---
Arrival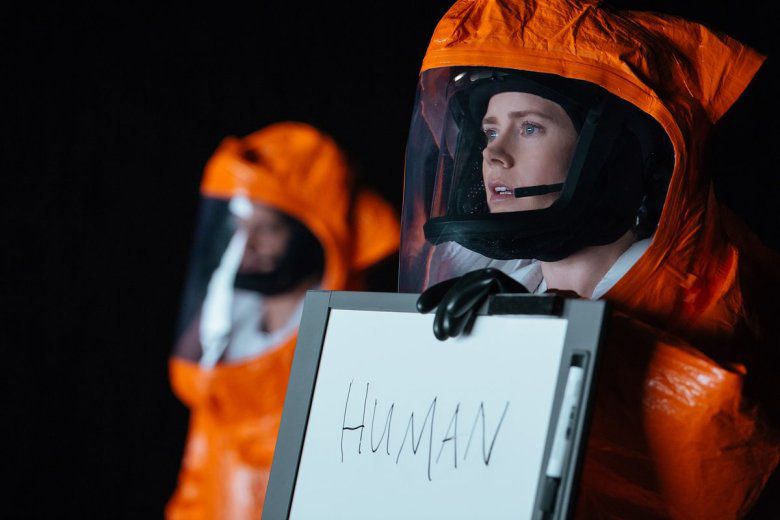 Based on Ted Chiang's 1998 short story "Story of Your Life," Denis Villeneuve's 2016 film Arrival is the director's first foray into hard science-fiction and easily ranks as one of his best. Starring Amy Adams and Jeremy Renner, the film centers on Louise Banks (Adams), a linguistics professor enlisted by the US government to lead a team of investigators on a first contact expedition when twelve mysterious spaceships touch down across the planet. With a beautiful score composed by the late Jóhann Jóhannsson — his last collaboration with Villeneuve before his death in 2018 — and a moving premise focused on the intrinsic power of language and communication, Arrival is an intimate sci-fi love story for the ages. —Toussaint Egan
---
Blow Out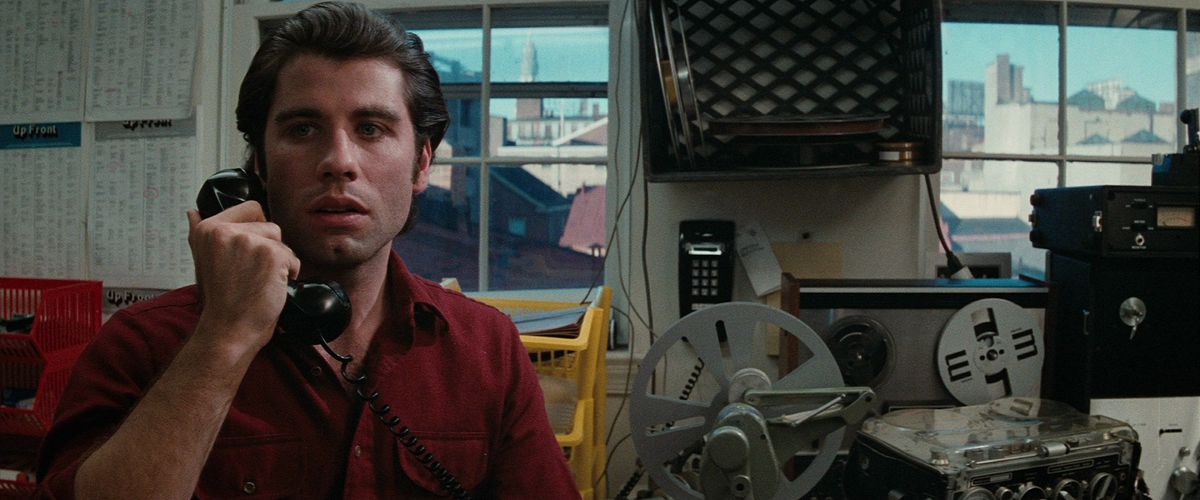 Writer-director Brian De Palma replaces the curious eye of a swingin' '60s fashion photographer for the tuned ear of a B-movie sound designer in this loose remake of Michelangelo Antonioni's 1966 film, Blowup. The choice turns an average mystery it one of the essential thrillers of the 1980s.
With more in common with Klute and The Parallax View than the Hitchcockian riffs that De Palma became known for, Blow Out finds a young John Travolta in over his head when a night out with his microphone leads him to witness and record the assassination of a rumored presidential candidate. The police think the car wreck was an accident; proof on Travolta's magnetic sound tape, which he plays and replays and reconstructs with meticulous strain, suggests a hidden gunman was behind the death. Teaming up with a prostitute who was in the car at the time, and while being hunted by the shadowy figure behind the murder, the sound engineer jumps through hoops to substantiate his sonic evidence. Through it all, De Palma uses long-360-degree camerawork, God's eye views, split-diopter lenses, and eye-popping color to crank up the suspense. —MP
---
Burn After Reading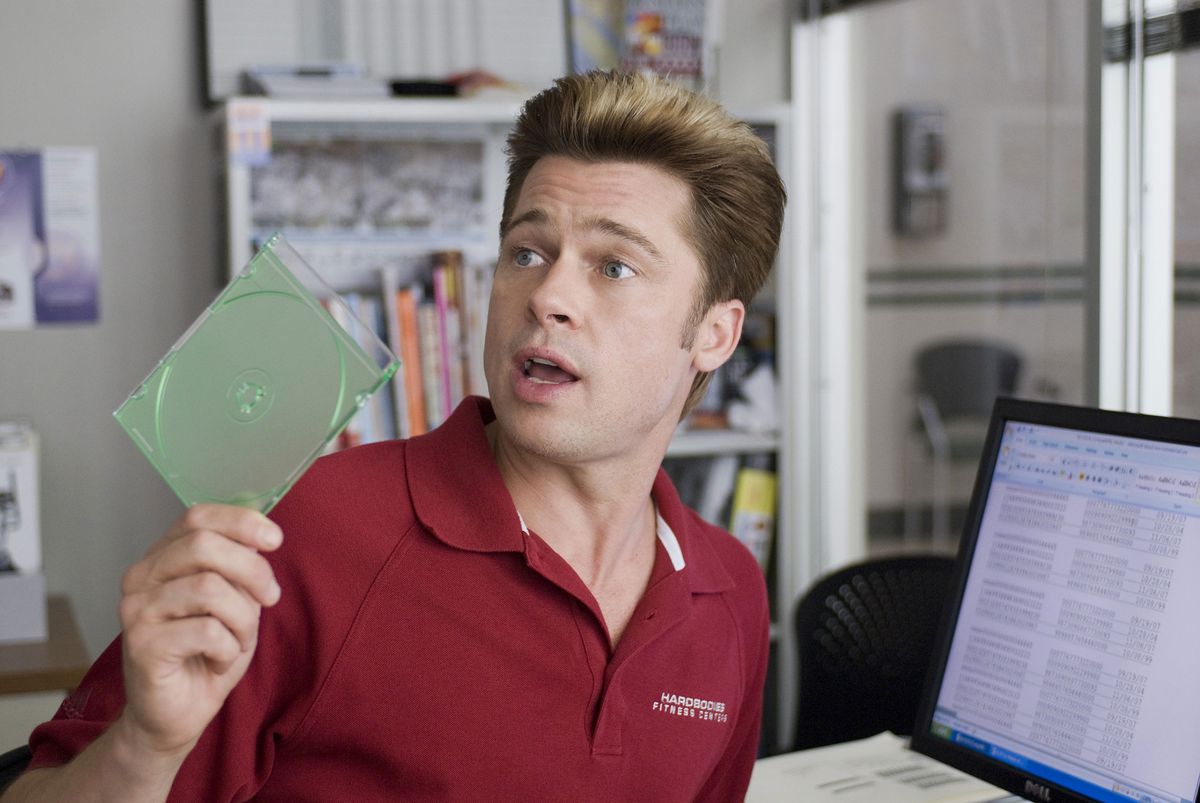 What may just be the Coen brothers' meanest film is available to watch on Amazon Prime, and more uncomfortably topical than ever. When a draft of a disgruntled former CIA analyst's (John Malkovich) memoir accidentally falls into the hands of two gym employees (Frances McDormand and Brad Pitt), chaos ensues, involving spies, Russians, and utter cluelessness on the part of the government. Stressful though the increasingly deadly hijinks are, the film is worth watching at least for Pitt's perfectly pitched comic performance. —TE
---
Chicken Run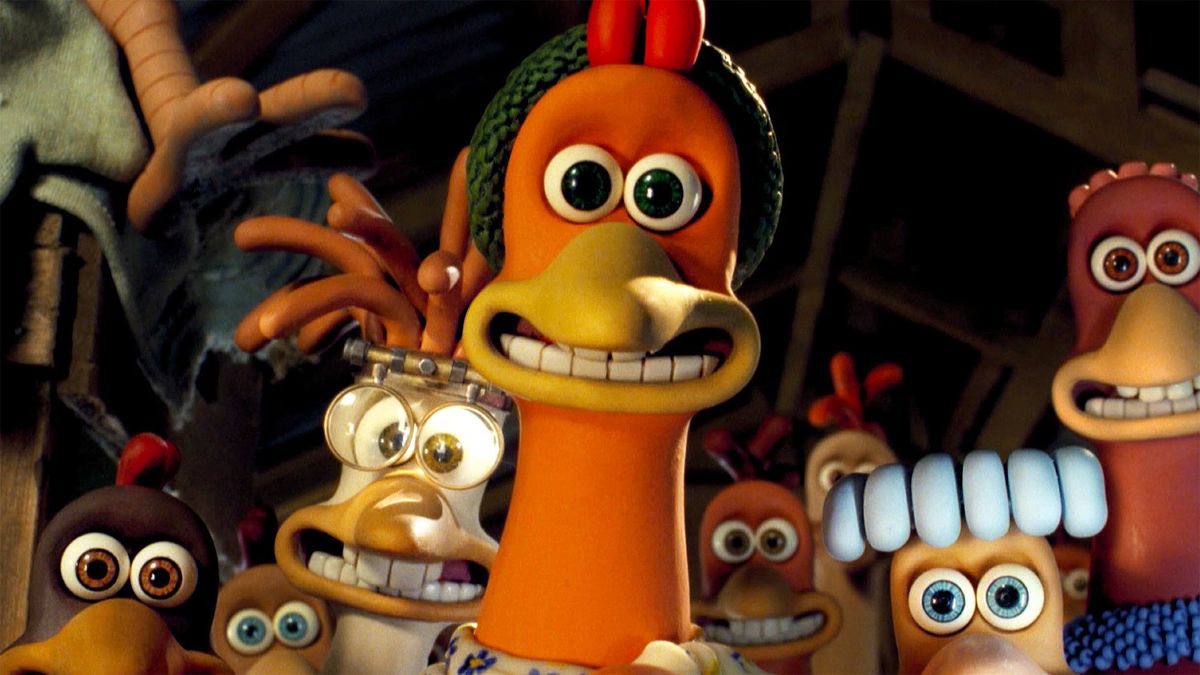 Last year it was announced that a sequel to Chicken Run, the 2000 stop-motion animated comedy directed by Peter Lord and Nick Park, was slated to release on Netflix in the near-future. Starring the voices of Julia Sawalha, Mel Gibson, Tony Haygarth, Miranda Richardson, and more, the film follows a band of chickens who attempt to escape from their Yorkshire farm after the arrival of a dashing American rooster named Rocky. Releasing to critical acclaim, Chicken Run remains the highest-grossing stop-motion-animated film ever released and an irrefutable classic of the medium. —TE
---
Collateral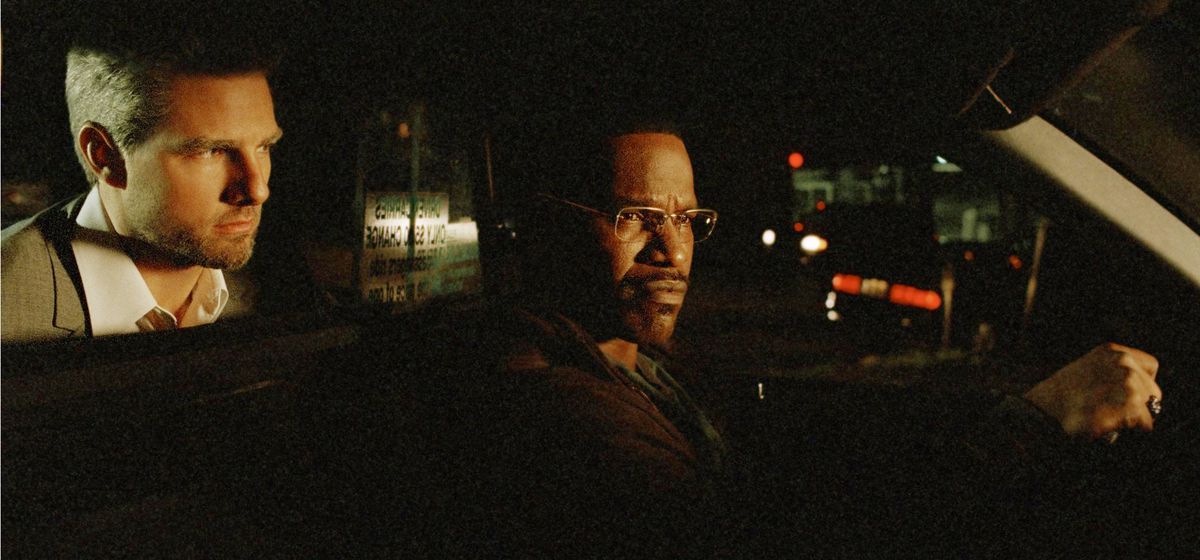 Michael Mann's 2004 neo-noir action thriller Collateral is one of the director's most successful films, grossing over $220 million worldwide and earning Jamie Foxx a nomination for Best Supporting Actor at the 77th Academy Awards. Tom Cruise stars as Vincent, a contract killer whose assignment to assassinate five targets across Los Angeles leads him to holding Max (Foxx), a taxi driver with aspirations of starting his own business hostage to drive him from target to target. Collateral's nocturnal lighting and brilliant cinematography courtesy of Dion Beebe and Paul Cameron combine to make for one of the most hypnotic and memorable portraits of LA's metropolitan sprawl ever committed to film, and Cruise's performance as the aforementioned hitman Vincent ranks as one of the actor's best. —TE
---
Dead Ringers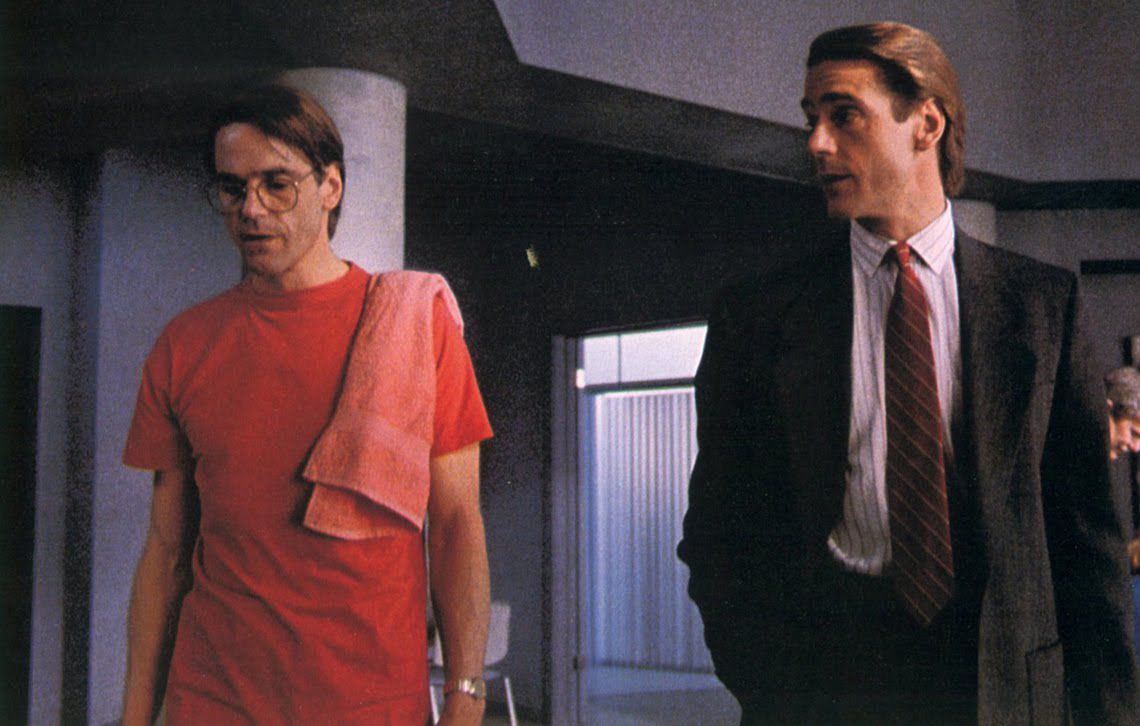 Director David Cronenberg earned a reputation throughout the mid-'80s and '90s for his body horror sci-fi thrillers and dramas rife with psychosexual allegory, over-the-top violence, and existential paranoia. His 1988 psychological thriller Dead Ringers is a staple of this era, a film as essential in understanding his work as either 1981's Scanners or 1983's Videodrome. Jeremy Irons stars as Beverly and Elliot Mantle, identical twins who run a successful gynecology practice in Toronto treating wealthy women for fertility problems … as well occasionally sleeping with them. The pair lead a charmed life of success until the arrival of Claire Niveau (Geneviève Bujold), an actress with a substance abuse problem whose love affair with the gentle-hearted Beverly drives a wedge between him and the more cynical Elliot. Irons is phenomenal here, creating an on-screen dynamic between the twins that feels both convincing and nuanced through subtle variances in their speech, posture, and even philosophical outlook on life and love. What begins as a thriller gradually morphs into a horrific, enthralling, and tragic portrait of the dangers of codependency, as both Beverly and Elliot resort to acts of emotional (and physical) self-destruction when faced with the prospect of a life without the other. If that isn't enough to get you to pop this one on, it's Oldboy and The Handmaiden director Park Chan-wook's favorite of Cronenberg's films. —TE
---
Fight Club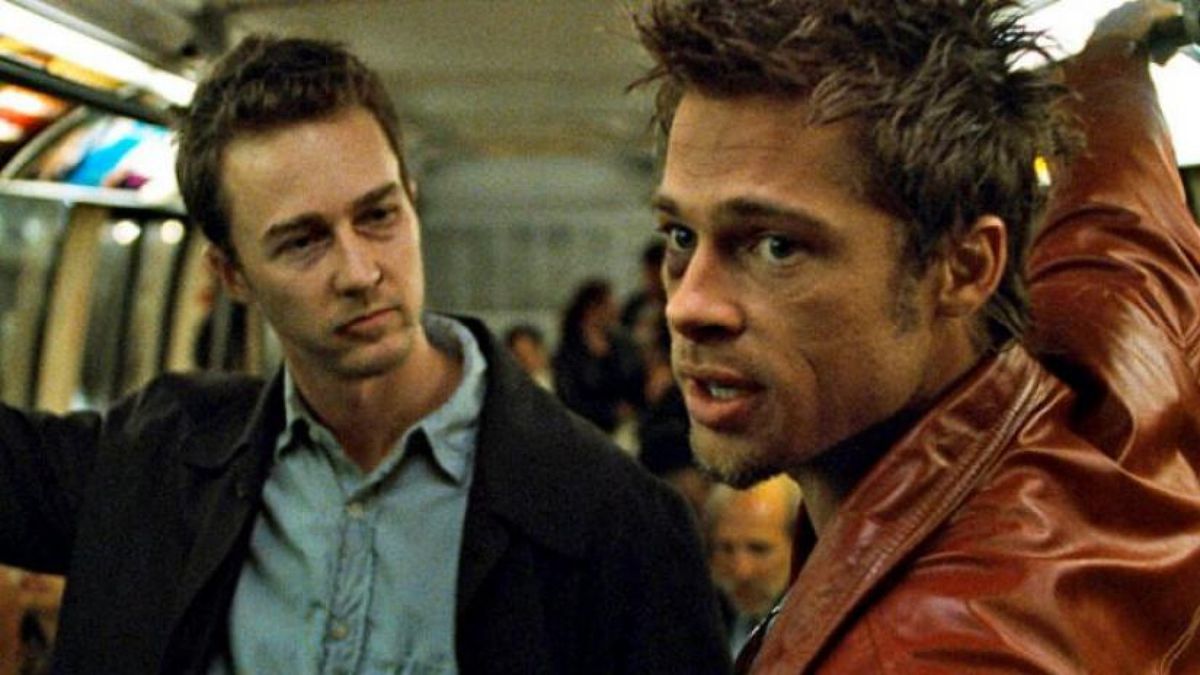 David Fincher's Fight Club embodied the zeitgeist of turn of the century modernity back when it released in 1999, with The New York Times going so far as to dub it the "defining cult movie of our time" on the 10th anniversary of the film's release. Edward Norton stars as a disgruntled automobile recall specialist who, dissatisfied with the course of his life and career, develops a case of chronic insomnia. After crossing paths with a charismatic soap salesman named Tyler Durden (Brad Pitt), the two strike up a fast friendship which eventually inspires them to create an underground fight club in order to let off their pent-up aggression. The fight club takes on a life of its own, escalating into a nation-wide phenomenon that threatens to upend not only the main character's life, but the future of American society as we know it. By now you probably know the twist; after all, the film has been a nigh-ubiquitous touchstone of popular culture for over two decades now. But just in case you haven't, you absolutely must. —TE
---
The Fisher King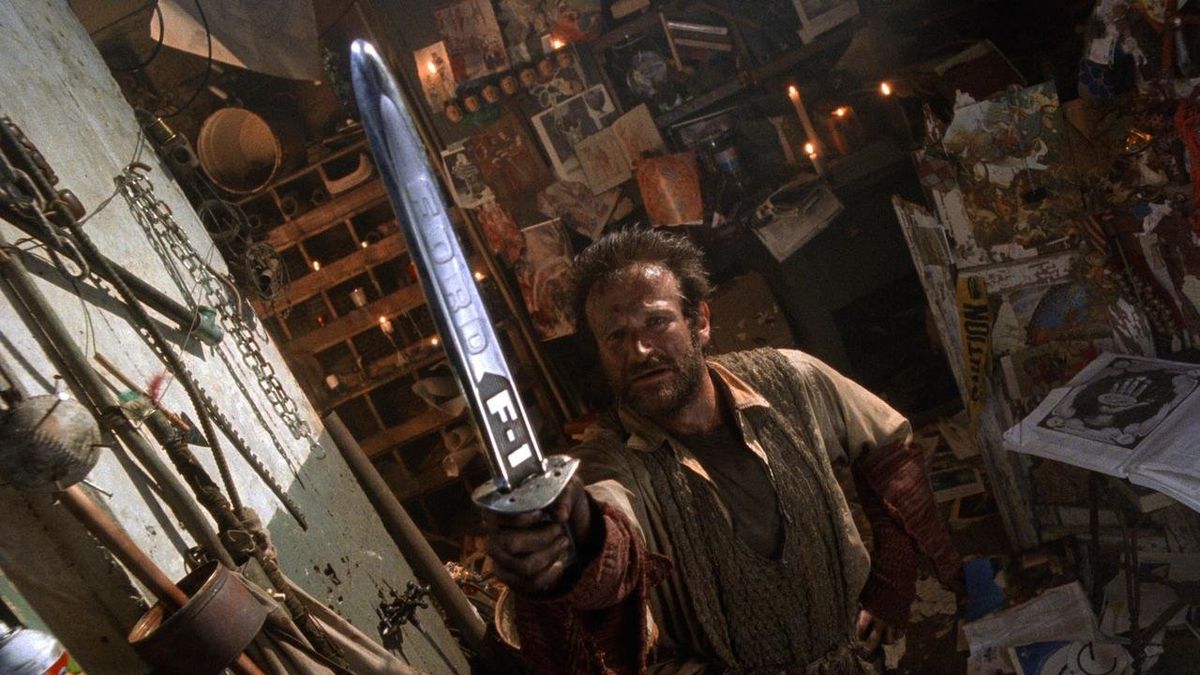 Terry Gilliam's comedy-drama The Fisher King stars Jeff Bridges as Jack Lucas, a narcissistic shock jock DJ whose callous attitude towards life and his listeners inadvertently prompts a horrific mass murder-suicide. Having lost his career and wracked with guilt, Jack resorts to drinking as he descends further into despondency. His life turns around when he crosses paths with Parry (Robin Williams), an eccentric homeless man with Don Quixote-esque delusions of grandeur who believes himself to be an incarnation of the Fisher king, the Arthurian figure of myth charged to search for the Holy Grail. As Jack attempts to aid Parry on his quest and eventually reconcile with his own past, the two grow closer as friends who find a mutually renewed faith in life and love. —TE
---
The Lighthouse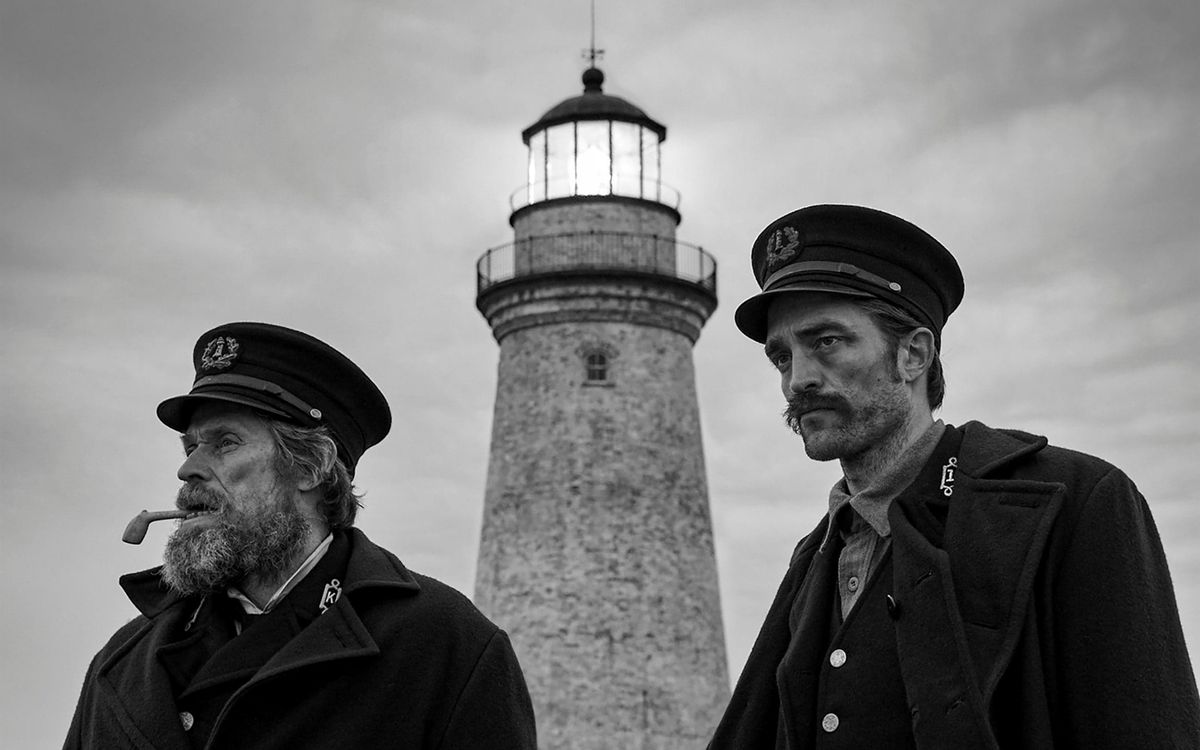 Director Robert Eggers and his brother Max conceived of The Lighthouse as a ghost movie, but for me, it plays like an abstract vampire film. In the two-hander, Robert Pattinson and Willem Dafoe play the attendants of a lighthouse on a diminutive island off the coast of New England in the 1890s. The two men — both named Thomas — have no companionship but each other and the light of the lighthouse. The Fresnel lens that casts light across the sea becomes a point of fixation, an immortal beacon that saps the men of their very will.
Eggers and his film are part of the recent push of critically lauded horror films. If you enjoy The Lighthouse, you should also try Eggers' debut, The Witch. You might also like any of A24's "high" horror films, like Midsommar, Under the Skin, Enemy, Hereditary, Saint Maud, It Comes at Night, Green Room, and Climax. And no collection of award-worthy horror would be complete without Jordan Peele's Get Out and Us. —CP
---
Master And Commander: The Far Side Of The World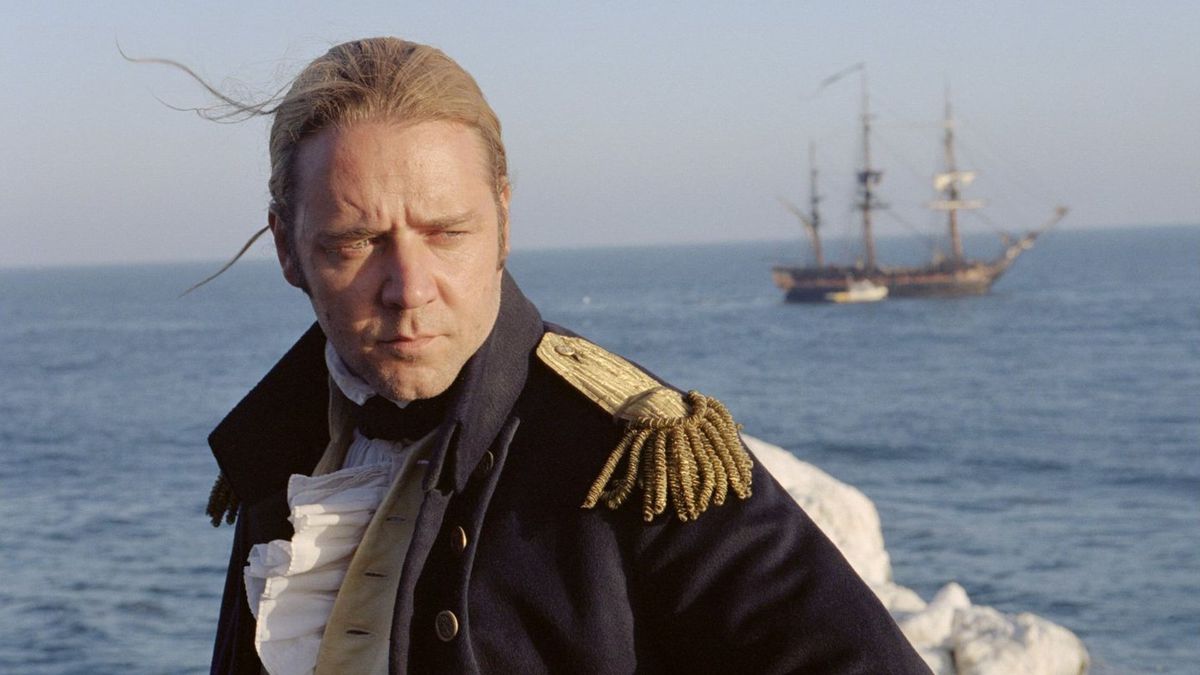 Peter Weir's 2003 epic nautical war-drama Master And Commander: The Far Side of the World is, as the film's star Russel Crowe said earlier this year in what some might describe as "the world's loudest subtweet," an adult's movie. The film follows Captain John "Jack" Aubrey, the brash and fearless captain of H.M.S. Surprise and Stephen Maturin (Paul Bettany) are ordered to hunt down and capture the rogue French privateer ship Acheron. An odyssey spanning over two year and set amidst the height of the Napoleonic War, Weir delivers a welcome alternative to Pirates of the Caribbean and more fantastical seafaring adventures. —TE
---
Millennium Actress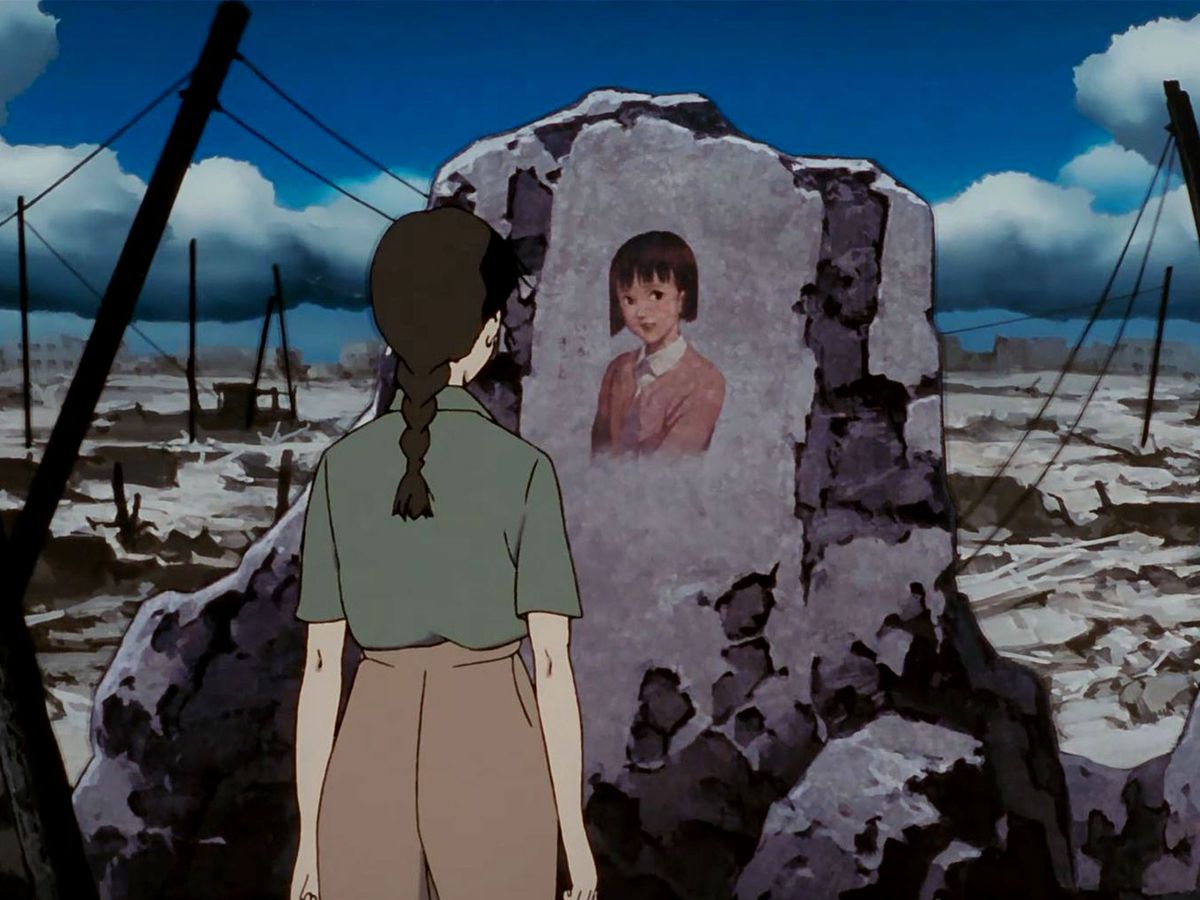 Millennium Actress is the second of four features produced by late Japanese director Satoshi Kon, and arguably his greatest work. A love letter to cinema, the film is a magical realist odyssey experienced from the perspective of Chiyoko Fujiwara, an actress reflecting on career at the behest of a passionate documentarian working to create a tribute to her life. From references to 1954's Godzilla to Kurosawa's 1957 classic Throne of Blood, to achingly beautiful and surreal sequences of Chiyoko and co. jumping back and forth through as she recollects over her past, Millennium Actress is an anime classic and one of the most beautiful and unique animated films ever produced. —TE
---
Mission Impossible: Ghost Protocol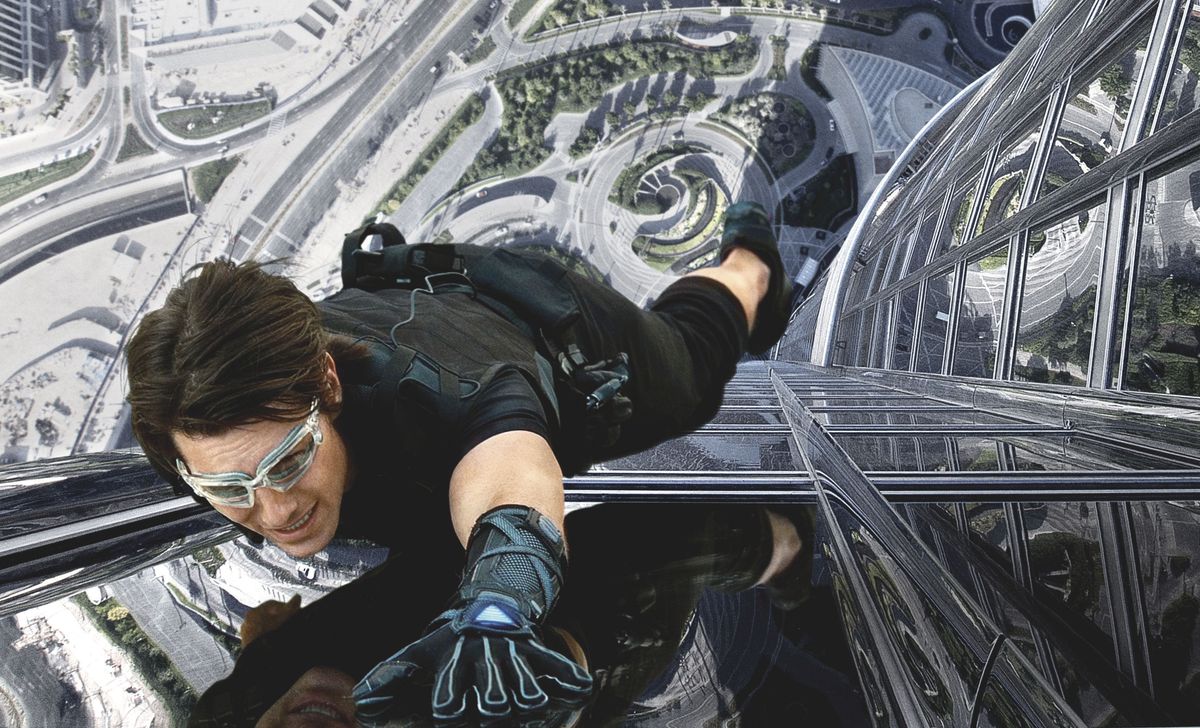 Is Mission Impossible: Ghost Protocol the best Mission Impossible movie? That's debatable. But is it the funniest Mission Impossible movie? No question. The 2011 entry from director Brad Bird (The Iron Giant, The Incredibles) finds Tom Cruise's super spy Ethan Hunt and his IMF colleagues disavowed in the wake of a horrific attack on the Kremlin. Tasked with clearing their names and bringing the true culprits to justice, Hunt and IMF technician-turned-field operative Benji Dunn (Simon Pegg) are joined by intelligence analyst William Brandt (Avengers star Jeremy Renner) and handler Jane Carter (Paula Patton) as they globetrot from Moscow to Dubai and Mumbai on the trail of a rogue nuclear terrorist known only as "Cobalt." The big set-piece scene of Ethan scaling the side of a skyscraper is an exquisitely nail-biting performance of mounting tension and hilarious comedic timing. —TE
---
The Night of the Hunter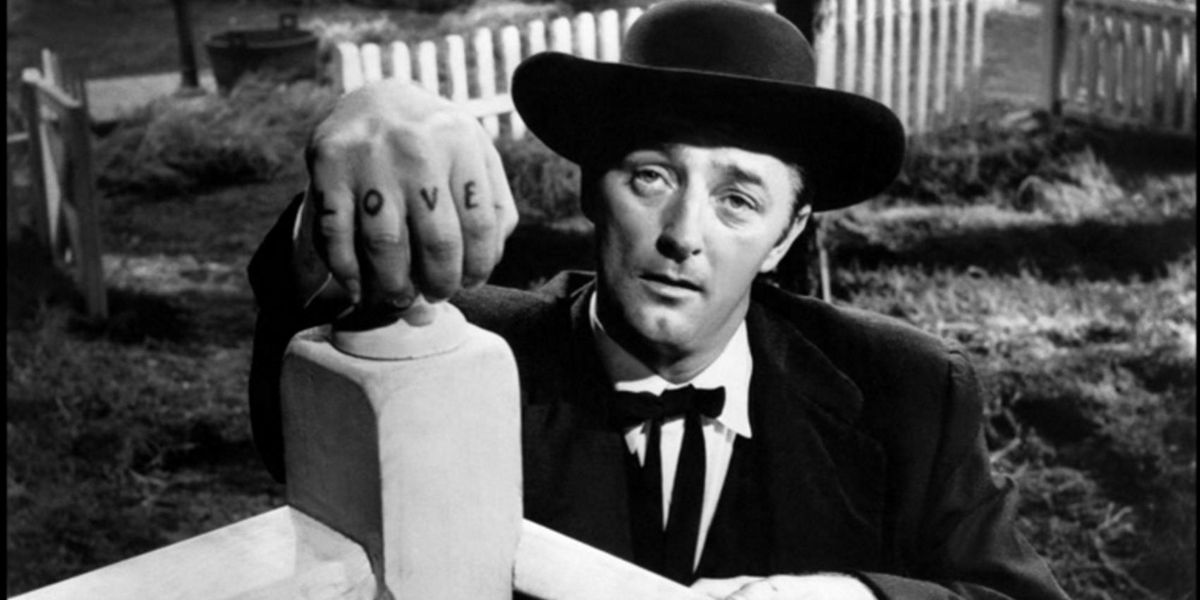 1955's The Night of the Hunter, the sole film directed by actor-director Charles Laughton, remains one of the most highly-lauded American thrillers ever filmed and regularly ranks alongside Orson Welles' Citizen Kane as one of the greatest films of all-time. Based on Davis Grubb's 1953 novel of the same name, the films focuses on the machinations of Harry Powell, a corrupt minister and misogynistic serial killer who marries an unsuspecting widow in an elaborate plot to steal $10,000 originally stolen by her late husband before his incarceration. The only people standing between him and success are the widow's children, John and Pearl, who flee their home and find safety in the home of a stern and religious old woman named Rachel Cooper. The Night of the Hunter is a masterful work of cinematic fleet footedness, deftly shifting in farcical humor to chilling horror from scene to scene, with gorgeous backdrops and lighting inspired by stage production that combine to create a moody atmosphere and world that feels larger than life. —TE
---
The Parallax View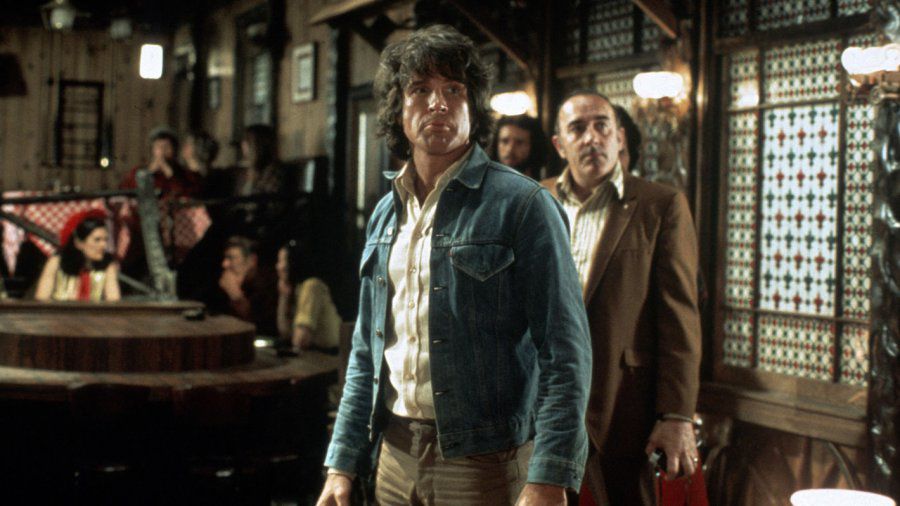 Alan J. Pakula's The Parallax View, the second in the director's "Paraonia Trilogy" of films bookended by 1971's Klute and 1976's All the President's Men, is celebrated as one of the best conspiracy films every made; a noir-inflected thriller that taps directly into the political and social anxieties of mid-'70s America in the wake of the assassinations of John F. Kennedy, Robert Kennedy, and Dr. Martin Luther King Jr. The film stars Warren Beaty as Lee Carter, a charismatic albeit troubled television journalist who witnesses the assassination of a popular presidential candidate while atop the Seattle Space Needle. Three years later, a rash of mysterious deaths among those who witnessed the assassination prompts Carter to look closer at the connections, leading him to uncover the assassin's ties to an intensely clandestine organization known as the Parallax Corporation. —TE
---
Pulse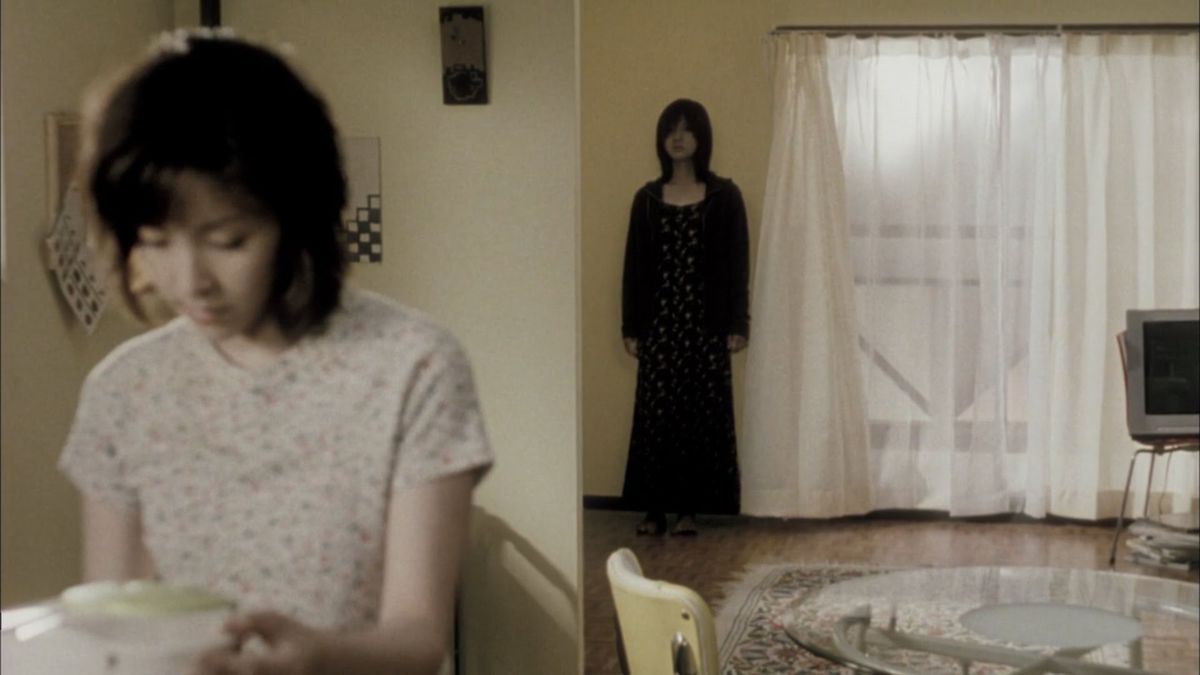 Kiyoshi Kurosawa's 2001 Japanese horror classic Pulse is one of the most terrifying films I've ever watched. Set near the turn of the century, Kurosawa's follows a group of Japanese teenagers who, in the wake of their friend's inexplicable suicide, begin to experience strange visions and unsettling encounters linked to a mysterious floppy disk their friend was investigating prior to his death. Pulse is widely championed as one of the definitive works in the canon of Japanese horror, with several critics and fans citing it as the definitive internet horror film of the 21st century. Be sure to have all the lights off for this one … and something to cover your eyes when you get too freaked out (trust me— you will). —TE
---
Stop Making Sense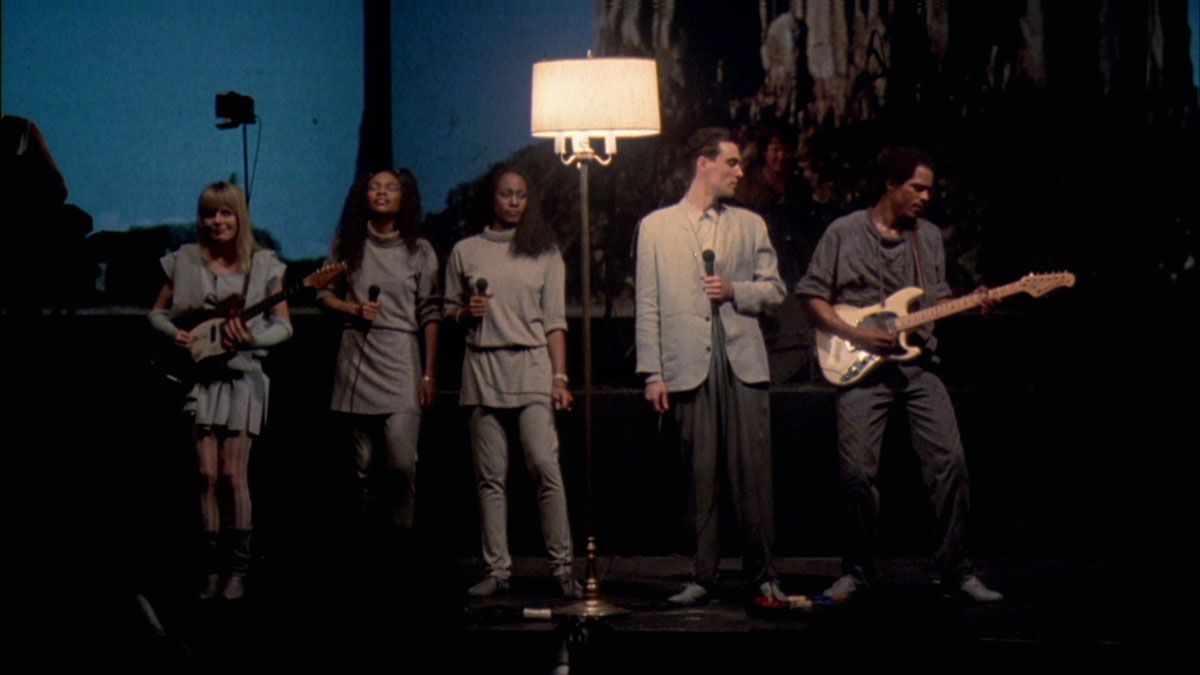 Unfortunately for all other movies, but they don't get better than Stop Making Sense. Take it from me, a man who has never listened to a single Talking Heads album from front to back, when I say that Jonathan Demme's 1984 concert film is one of the most electrifying, unique, and essential cinematic experiences of the late twentieth century. Where else are you going to see David Byrne noodle-dancing in a gigantic oversized suit before belting out infectiously euphoric rock anthems guaranteed to get you out of your seat? Eat your heart out, James Murphy. —TE
---
Ran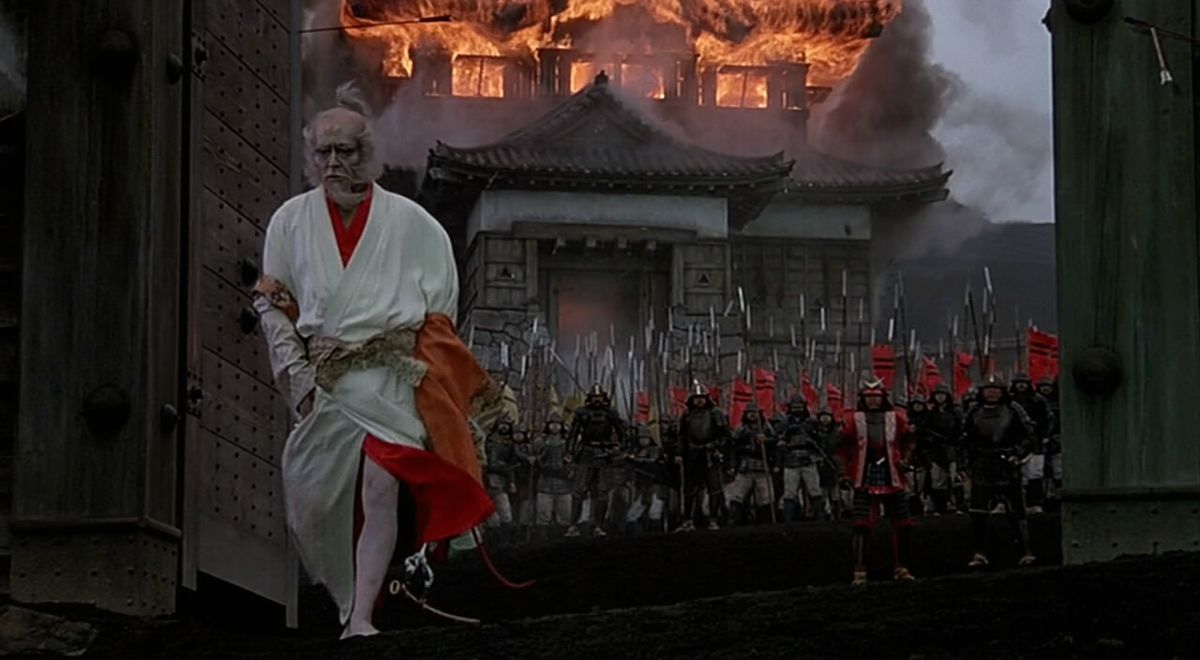 Akira Kurosawa's action drama Ran (the Japanese word for "chaos") is considered by many to be one of the greatest films ever produced by inarguably the most iconic and critically acclaimed Japanese director in the history of cinema. Inspired by William Shakespeare's King Lear and the apocryphal legends of the 16th-century daimyo Mōri Motonari, the 1985 epic stars the legendary Tatsuya Nakadai (Harakiri, The Sword of Doom) as an elderly warlord in Medieval Japan who, upon his retirement, bequeaths his kingdom to the care of his three sons. Order soon subsumes chaos however, as Nakadai's Lord Ichimonji is forced to watch helplessly as the harmonious accomplishments of his reign quickly spiral into a cacophonous din of horror and bloodshed. Heralded as Kurosawa's last great masterpiece, Ran is a must-watch classic. —TE
---
Skyfall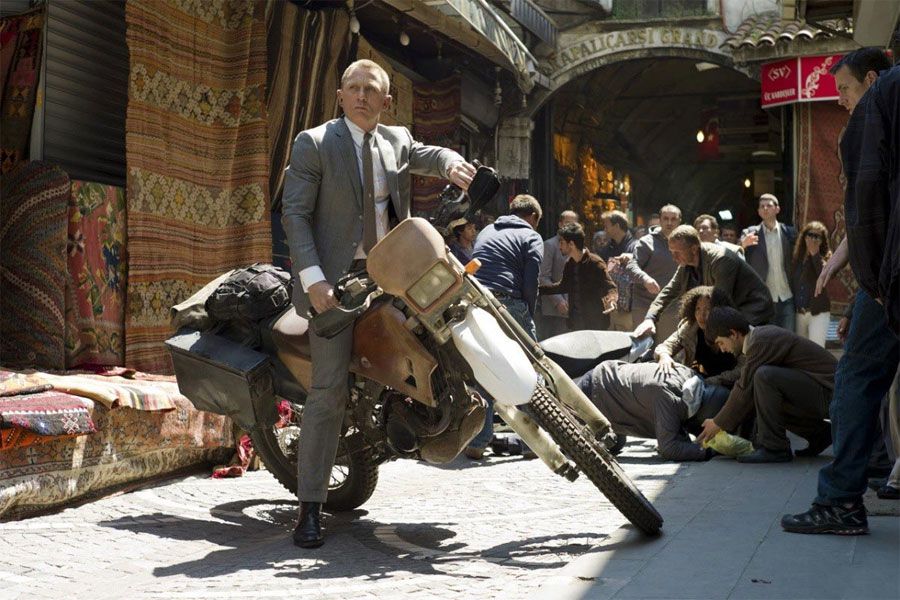 Sam Mendes' 2012 turn at the venerable spy action franchise is a scintillating and melancholic turn for the series, probing at the interiority of James Bond's history and allegiances in a way that no previous installment (save for maybe On Her Majesty's Secret Service) has done before. Skyfall follows Daniel Craig as he reprises his role as everyone's favorite MI6 operative as he goes toe-to-toe with former agent Raoul Silva (Javier Bardem) as he mounts a globe-spanning plot to bring the organization to its knees and enact vengeance on Bond's handler M (Judi Dench) for abandoning him years ago. —TE
---
Under The Silver Lake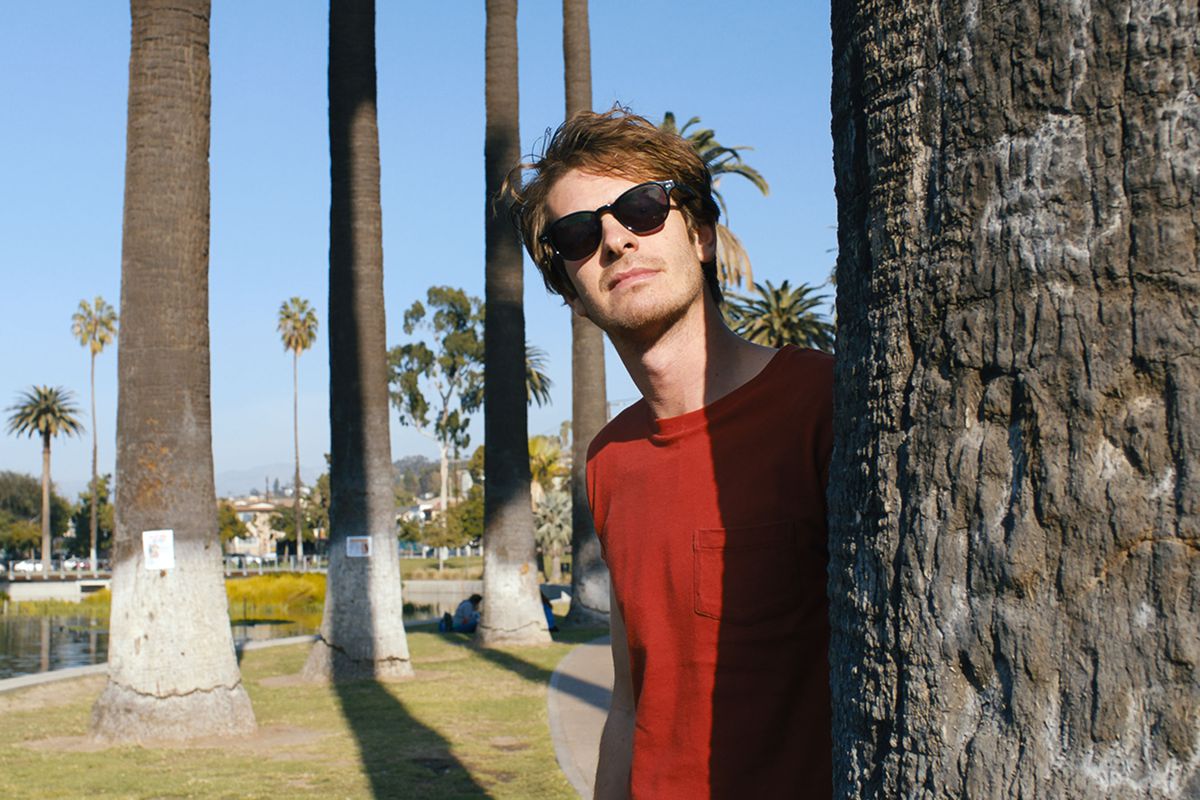 David Robert Mitchell's third feature, following the intense horror film It Follows and the dram-com The Myth of the American Sleepover, is a mesmerizing shaggy-dog story that feels like a paranoiac's hungover descent into mental illness. Andrew Garfield stars as Sam, a young Los Angeles resident with no clear job or purpose until he becomes obsessed with a woman (Riley Keough) who disappears shortly after he meets her. He chases hints and clues across the city, in a swoony conspiracy theorist's nightmare version of a classic L.A. noir mystery. It's something along the lines of Chinatown or The Big Sleep, but with more drugs, pretenders, scenesters, and manipulative artists, and with a hapless hero whose attempts to get to the bottom of it all are sometimes hilarious, sometimes harrowing. —Tasha Robinson
---
The Vast of Night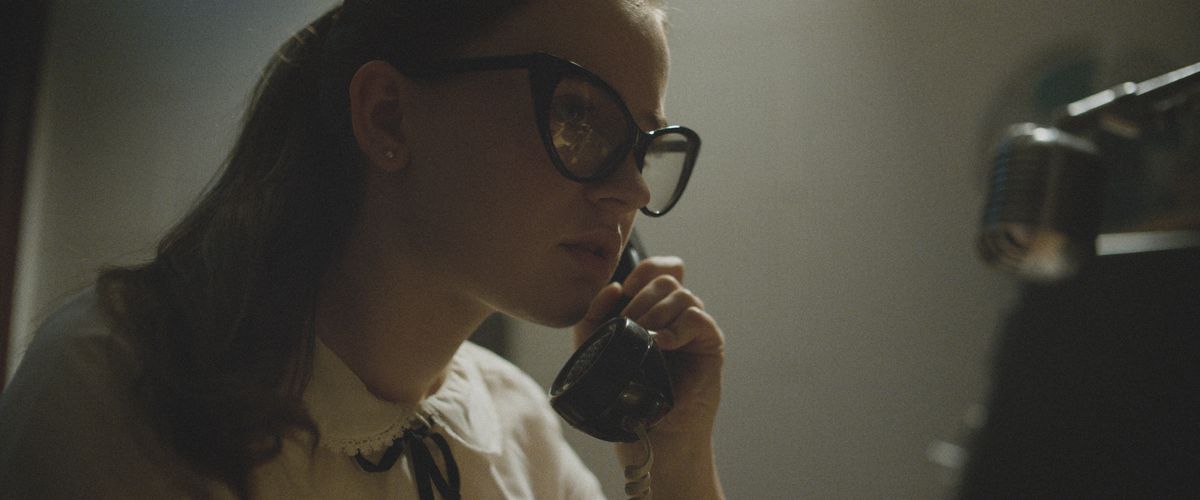 Set in the 1950s, The Vast of Night focuses on two teenagers investigating a mysterious radio frequency. Over the course of one night, switchboard operator Fay (Sierra McCormick) and radio DJ Everett (Jake Horowitz) go on a supernatural scavenger hunt, investigating everything from reels of tape to anonymous phone calls as they attempt to uncover the frequency's source. From our review,
It's an intimate movie, interrupted only by an impressively showy one-shot that sends a camera hurtling through the town, establishing the contrast between its open, silent spaces and the busy huddle of the big high-school basketball game. And while cinephiles make this point so often that it's become tedious even if it's true, it's a film designed for a dark room with no interruptions. It's designed to cast a delicate spell over the audience, but the audience has to participate to make the trick work.
Polygon – All

Source link
Related Post: