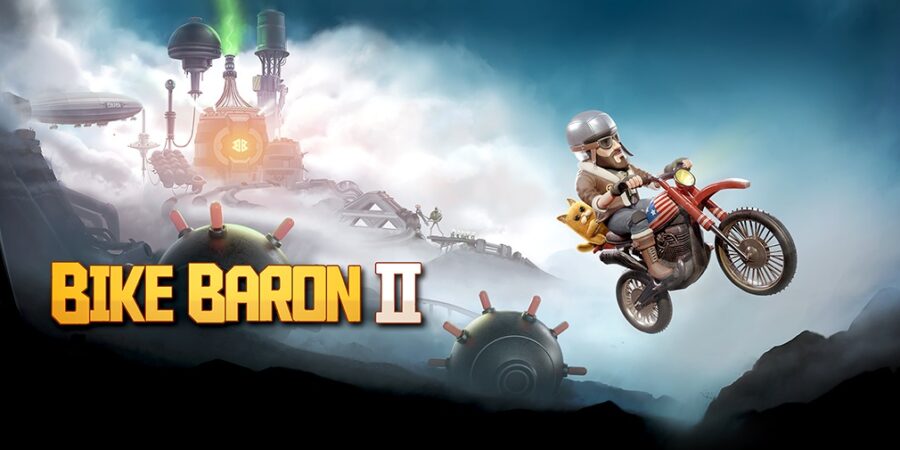 Cornfox & Brothers has released a new update for its popular motorbike racing game, Bike Baron 2, bringing in new levels and a heap of performance upgrades to the game on iOS. The update is now available to download from the App Store.
The update is numbered as Version 1.0.4 and adds four new levels to play through as well as optimisation efforts to allow the game to run better on a variety of mobile devices.
The contents of the update was revealed in a tweet made by the official Cornfox account, in which it lists new levels, optimised performance on all devices, a new low-power setting and significant performance improvements on iPhone 12 Pro Max and other large-resolution iPhones as new features.
#BikeBaron2 1.0.4 is out now!
– 4 new levels!
– Optimized performance on all devices.
– New low-power mode in the settings menu.
– Significant performance improvements on iPhone 12 Pro Max and other large-resolution iPhones.
…and much more!
Download https://t.co/YzlAR2B2dO pic.twitter.com/4ILlVuxBw1
— Cornfox & Bros. (@cornfox) May 31, 2023
Bike Baron 2 released on iOS last week. It's a wild motorbike racer featuring lots of different tracks to satisfy your inner daredevil. It includes an insane over the top physics engine and challenging online events to partake in.
Cornfox has envisioned Bike Baron 2 as a true successor to the original game, which was quite the hit on the App Store back in its heyday. It builds on the adrenaline-fuelled rides of the first game with more tracks, over 50 of them, and a wide selection of online events to participate in.
You can download Bike Baron 2 now from the iOS App Store, where it is a paid title which costs £6.99.
If you enjoy bikes, but particularly enjoy playing racing games on your mobile phone, you ought to check out our video feature on some of the best racing games available for your smartphone.
Latest Articles | Pocket Gamer

Source link
Related Post: