Square Enix has rebranded the mobile versions of Final Fantasy III and IV as 3D remakes. This has occurred on both iOS and Android stores.
The change was caught by Shaun Musgrave from TouchArcade, who posted about it on his Twitter account.
Hunh, Square changed the titles and icons of the iOS versions of Final Fantasy III and Final Fantasy IV. pic.twitter.com/aC5cyLdcNW
— Shaun Musgrave (@ShaunMusgrave) June 7, 2023
Final Fantasy III and IV were previously remade using 3D graphics for mobile platforms, where they were simply called "Final Fantasy III" and "Final Fantasy IV" respectively, so the name change that distinguishes them as 3D remakes seems like an odd thing to change.
If this was done just make it clear these are not the original games, it's worth noting that the original version of Final Fantasy III never actually saw a release outside of Japan and wasn't even translated to English until the remake.
So perhaps we might be able to expect an announcement to come during E3 that sees the original 2D versions of these games come to mobile in the near future, with a brand-new English translation for Final Fantasy III arriving too.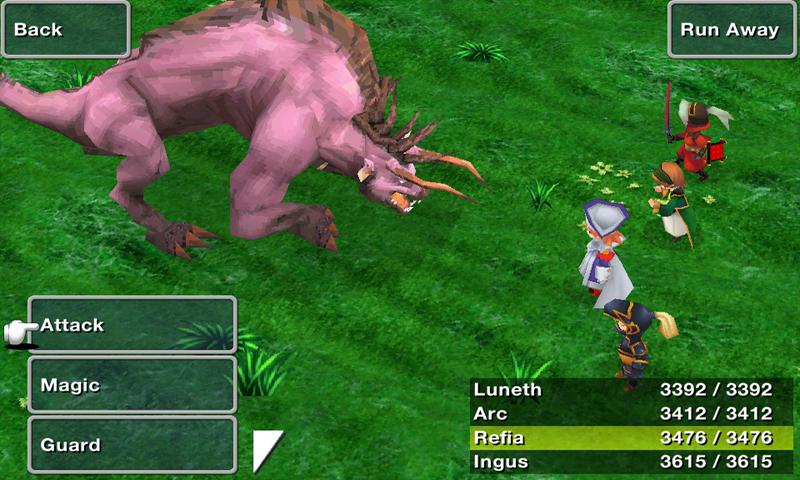 On the other hand, maybe we're reading into it too much and this could just be a way to let players who are not in-the-know be aware of which version of the games they're playing.
Still, Square Enix has been making a big focus on its mobile Final Fantasy titles recently, having announced two based on Final Fantasy VII due for release later this year and in 2023.
The Square Enix press conference for E3 2023 is due to take place on Sunday, 13th June at 8:15PM UK time.
Check out some of our favourite JRPGs (Japanese role-playing games) on iOS from this handy list we've put together for you.

Want more?
Check out our 20 other
Final Fantasy III news stories!

Latest Articles | Pocket Gamer

Source link
Related Post: