News
Published on Andrew McMahon

Earlier this week, we got an official release date for The Dark Pictures Anthology: House of Ashes, which will be coming to PC, Xbox One, Xbox Series X|S, PS4, and PS5 on Oct. 22, 2023. Today, during a special showcase dedicated to the game, Bandai Namco featured an interview with executive producer Dan McDonald.
In the interview, which you can see below, McDonald goes over everything fans of the series can expect with the third installment in the series.
Important bits of information were revealed regarding the House of Ashes' setting in the interview, as it is stated that the game takes place during the Iraq War in 2003, centers around a unit looking for weapons of mass destruction. After a firefight breaks out, the American and Iraqi soldiers find themselves stuck in an underground city that is crawling with monsters.
When asked how many monsters the game has, the executive producer was coy, stating that there could be a few or there could be hundreds. He also stated that the themes and setting of the game were inspired by the Akkadian empire and God-King Naram-sin.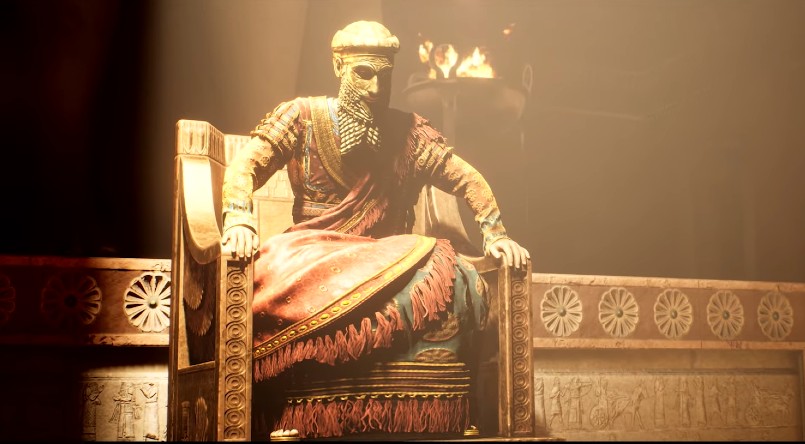 Arguably the most interesting detail that was revealed is that House of Ashes will feature 60 possible unique deaths for players to fall prey to while playing the game. The interview ended shortly after that reveal, so you'll have to wait until closer to its release date to find out more.
If you're curious about the other games showcased during the week, Twinfinite has got plenty of ongoing E3 coverage, including plenty of House of Ashes news listed in the similar contents section right down below. Be sure to check back to the site for consistent updates for everything you could ever want or need about all of the events that are occurring throughout this weekend.
Twinfinite

Source link
Related Post: