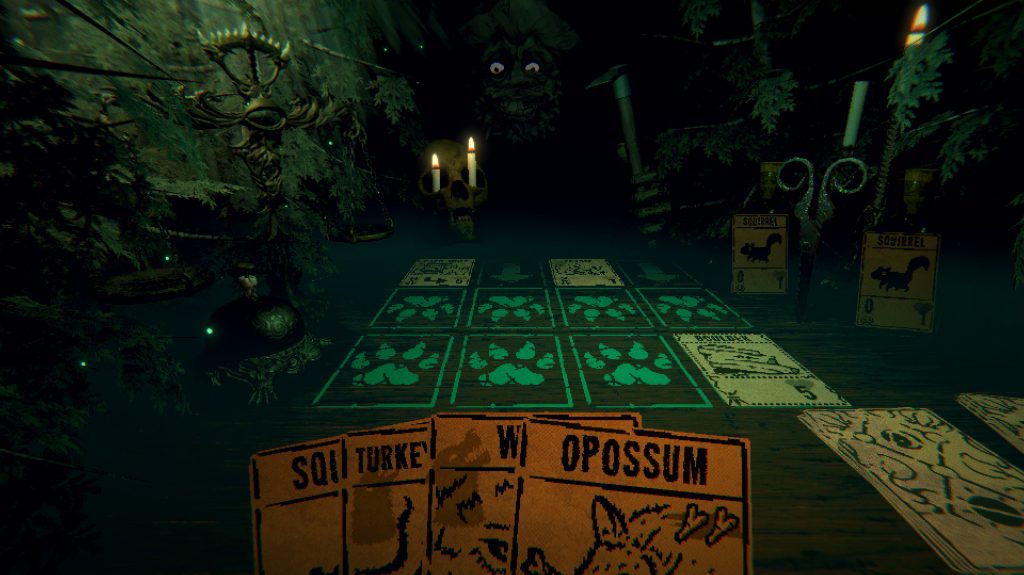 Devolver Digital have announced Inscryption during their E3 2023 stream. It's the next game from Daniel Mullins, developer of acclaimed indie hits Pony Island and The Hex.
Inscryption is a blend of several genres, in true Mullins fashion. It will combine elements of the roguelike deck-building genre with with puzzles styled like escape room challenges, with a healthy dash of psychological horror thrown in there. Players will "acquire a deck of woodland creature cards by draft, surgery, and self mutilation," which sounds all kinds of twisted (and more than a little intriguing). Check out its announcement trailer below.
Inscryption will launch some time later this year for PC. An exact release date hasn't yet been announced, and there's no word yet on whether it will also launch for other platforms.
During their E3 2023 stream, Devolver Digital announced several new games, including Trek to Yomi and Wizard with a Gun, while also providing updates on previously announced upcoming releases like Shadow Warrior 3, Phantom Abyss, and Death's Door. Stay tuned to GamingBolt for more E3 coverage.
---
Video Game News, Reviews, Walkthroughs And Guides | GamingBolt

Source link
Related Post: