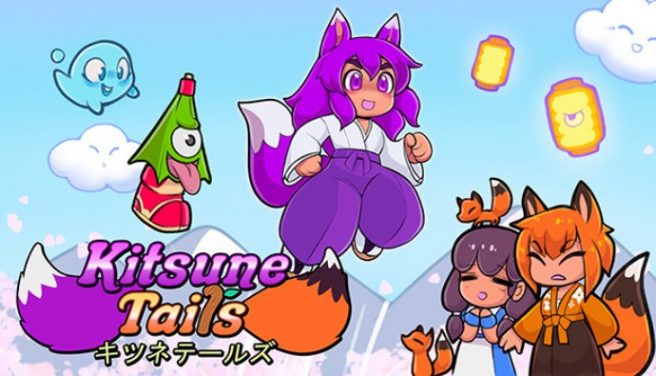 It's been announced that MidBoss and Kitsune Games will release the Japanese mythology-inspired platformer Kitsune Tails. A release is planned for Q1 2023, with a Kickstarter planned for Q4 2023.
Here's an overview of the game, along with a trailer:
Play as a young female kitsune, one of Inari's fox-eared and bushy-tailed messengers, and embark on a hero's journey that begins while delivering your first message. Experience a romantic encounter with a kindly sorceress who comes to your aid in a time of need. Explore the complicated relationship with your former mentor turned antagonist and uncover her reasons for sealing your love interest inside an elemental prison. Unlock powers that manifest as cute outfits to help you run, jump, and dash across a land inspired by Japanese mythology in Kitsune Tails, the follow up to Super Bernie World.

Key Features

– Classic platforming action set in a land inspired by Japanese mythology
– Explore five elemental worlds and various haunted houses
– Learn new elemental powers and use them to find secrets and optional story content
– Unlock a bonus ending by fully exploring the relationships between characters
– Use cute outfits to power up or stomp around by stealing a giant boot from enemies
– Defeat your haughty former mentor and her gang of foxy minions
– Stomp on pangos to make them curl into a ball, pick them up, and kick them around
– Carry lights through haunted houses to reveal secret doors and ward off ghosts
Kitsune Tails will support English, Japanese, French, Spanish, German, Portuguese, and Russian language options.
Related
Nintendo Everything

Source link
Related Post: