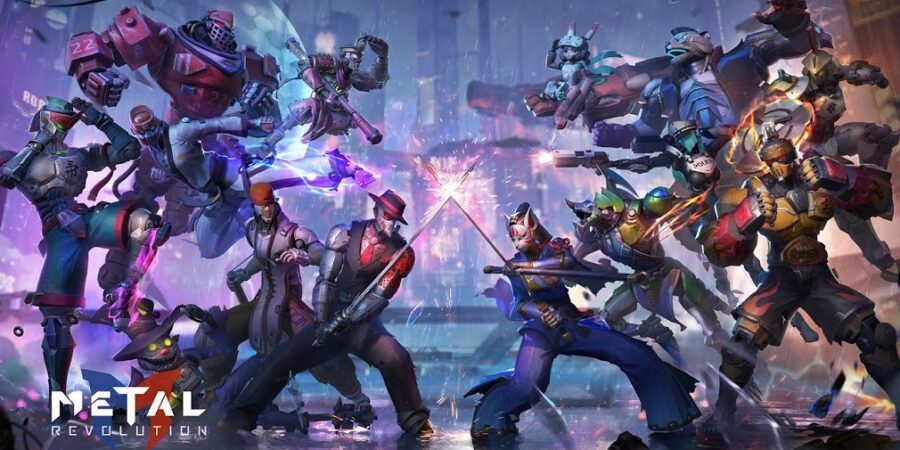 You may recall that around a week ago, during our LaunchPad #4 stream, we revealed that Yoozoo Games' fighting title, Metal Revolution, would be heading into Early Access soon. Well, today is that day, meaning Android players can engage in some robot battling right now.
If you missed the initial announcement, Metal Revolution is a fighting game that looks to bring the essence of arcade fighters to mobile devices. Players will have total control over each character with the option to parry enemy attacks even whilst blocking or battling in mid-air.
It promises 60fps gameplay for a precise and smooth experience that allows skilful players to rise to the top as they battle opponents from around the world. There are multiple players to choose from, each with its own fighting styles and ultimate abilities. Metal Revolution will also boast several game modes, including 1v1, 2v2, challenge mode and training session for practising the timing of combos. You can check out some gameplay in the embedded videos within this article. 
Discussing the game, Jensen Hu, Metal Revolution Game Producer, said: "Metal Revolution went through many iterations before we were ready to show it to the world Every member of our team lives and breathes video games, and we've poured all our love for fighting games into this project."
They added: "We've made Metal Revolution difficult to master but easy to pick up, and hope to bring back the sense of hard-earned but justly rewarded success that gamers felt whenever they finally managed to beat their opponent."
Metal Revolution is available now over on Google Play in Early Access and will be heading to the App Store at a later date. It is a free-to-play game with in-app purchases.
Looking for more excellent fighting games to play on your phone? Here are 25 of the best available for Android phones and tablets
Latest Articles | Pocket Gamer

Source link
Related Post: