Koch Media is further expanding its publishing business with a new label that seeks to increase its global appeal: Prime Matter.
The new venture was unveiled during tonight's Summer Games Fest Kickoff Live, one of the many events running alongside this year's digital-only E3. It will operate alongside the publisher's established labels including Deep Silver, Milestone, Ravenscourt and Vertigo.
While Koch already has this range of publishing businesses through which it can release new games, CEO Klemens Kundratitz says this launch is "in line with our growth strategy to become a truly global publisher."
"We believe that we need to make sure we cater for an increasing amount of content, of studios, and we want to be correctly set up to scale the publishing organisation," he says. "We believe it's better to do that by having a separate entity for products than to try and push everything through existing labels."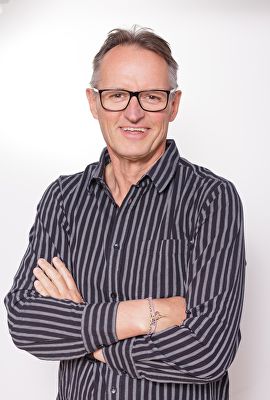 While Prime Matter will have its own dedicated team — 25 to 30 people, "about the same size as Deep Silver," according to Kundratitz — the division will benefit from the shared resources of its parent, as do the other labels. Support for PR, marketing, business development, community management and more will be available from Koch's headquarters in Germany, where Prime Matter will be based.
Today, the publisher announced 13 games that will be released under the new label, including Starbreeze Studios' Payday 3, a Switch version of Warhorse Studios' Kingdom Come Deliverance, a real-time strategy spin-off of hugely popular South Korea-developed shooter Crossfire, and the next Painkiller game — reviving the series after a nine-year absence.
There were also seven new IP on display, including dark sci-fi adventure Scars Above, futuristic first-person shooter Codename Final Form, Lovecraftian horror action outing Dolmen, Middle Ages action RPG The Last Oricru, story-driven single-player title Echoes of the End, psychological horror adventure The Chant and RPG Encased.
It's quite the range, and already shows Prime Matter will potentially be more varied than the other Koch labels. Milestone has already been dedicated to racing titles — even prior to Koch's 2019 acquisition of the Italian firm — while Vertigo specialises in virtual reality titles. Deep Silver has more range, but most of its titles are targeted towards the AAA space, such as Saints Row and Metro Exodus.
So what defines a Prime Matter title?
"While it is run out of Germany, through these titles we want people to understand that this is a global label"
"We don't look for games for a specific label," Kundratitz explains. "We're just looking at lots of games — which publishing entity will ultimately be responsible for it is a second step. The first step is looking for teams, studios and IP that bring innovative gameplay and touch a nerve for players.
He continues: "It's about the connection between the studio creators and the publishing team. It's about knowing the studio and understanding the IP and working with them intimately. It's not about size or genre, it's not about one label being about one type of game."
One thing that is instantly noticeable is the line-up of developers Prime Matter is working with come from further afield than the partners of many major publishers. The titles announced today were developed in Brazil, Iceland, Serbia, Czech and Russia, and some of the more established IP — most notably Crossfire and Gungrave — already have a solid fanbase in the East.
This is no accident; not only does it tie in with Koch's ambitions to become a more internationally focused publisher, Kundratitz also says the plan was to show that Prime Matter is "very clearly global from the get-go in terms of content, the locations of studios involved, and its appeal to players."
"While the label is run out of Germany, through this selection of IPs we want to give people the understanding that this is a global label," he adds. "It's about established and new IP, mainstream and more niche. We are very open, very flexible in our approach, and very close to the studios, fostering collaboration globally.
"Diversity is also important. Having young people of all colours as part of the team going forward, it's very much a fresh, young, global approach that we take."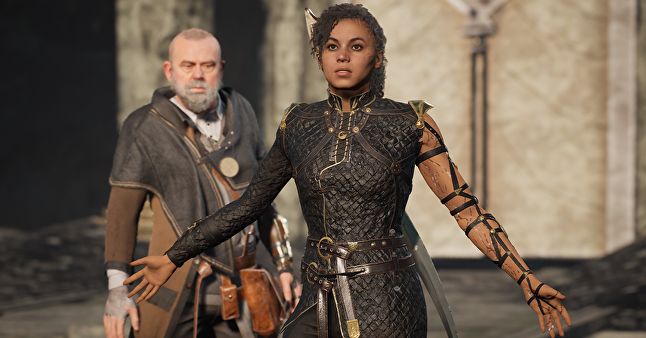 While Kundratitz says Koch doesn't necessarily connect the name Prime Matter to the philosophical theories of Aristotle — who described prime matter as matter with no substantial form of its own, thus enabling it to transform into other kinds of substances — he does admit the flexibility of its remit "does play into the name" rather well.
Perhaps what's most notable about this line-up is the abundance of new IP, taking up more than half the titles announced. Garnering attention for new IP — especially at E3 — can be a challenging business, so why is Koch launching its new label with so many unproven prospects?
"This is very much a statement: we as a company are about great content, publishing it globally, and we don't shy away from risky or niche products"
"Establishing a new publishing label is a bold move," says Kundratitz. "We recognise that and if we need to be bold, let's be bold. Let's not try and go the safe [route]. This is very much a statement to the global community that we as a company are about great content, publishing it globally, and we don't shy away from risky or niche products.
"We believe the games we put under this label all have their special sauce, we're excited about each one for different reasons. We're deliberately mixing new IP with existing ones because it's not about being safe, it's about building a new, fresh publishing label that can leverage the power of our global organisation."
With no specific remit, then, and a strong appetite for new IP, what is it Koch is looking for when building up Prime Matter's portfolio? Again, Kundratitz emphasises that games are considered by Koch's overall business development team rather than one associated with a specific label, but looking at the examples Prime Matter has already signed, he says the key is the game itself and whether it's doing something innovative.
"If a game brings something new and exciting to the audience, it will sell — no matter whether it's new or old, small or big," he says.
"As a publisher, we are looking at hundreds of products and studios. We're selecting IP and studios, and forging partnerships, with those people where we believe there is something special about their game. Where there's global potential to build something. And you never know — there is nothing that can tell you how high a game can fly.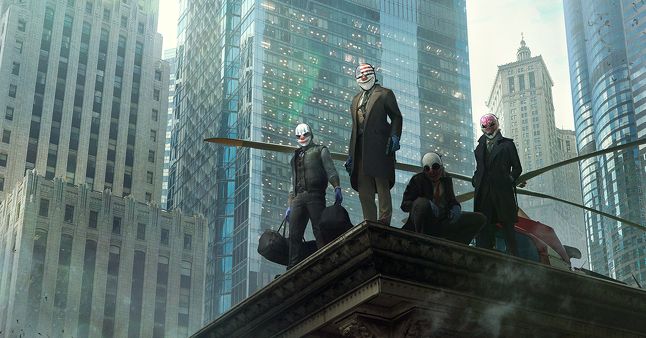 "There's risk, clearly. There's always been risk — some IP flourish from the get-go and others may take a sequel or two to truly [realise] their potential. It's always easier if something is established, of course, but a key discipline of publishing is establishing new IPs and we measure our excellence as publishers on our ability to create new IP.
"If a game brings something new and exciting to the audience, it will sell — no matter whether it's new or old, small or big"
"And some IPs don't work out. We're quite cognizant of that, but that's part of the business."
Of course, a mix of established and new IP is always advisable, and the likes of Payday and Painkiller will help give Prime Matter the high profile it needs to stand out. It's interesting to see Payday 3 signed to the new label following Koch's €50m deal with Starbreeze — you'd be forgiven for assuming that would be a Deep Silver release. But Kundratitz observes that since it's already an established brand, it's a solid entry into the initial Prime Matter line-up.
"Together with [titles like] Kingdom Come, it shows [the difference between labels] is not about big or small, shooters or not shooters… it's about growth and quality," he says.
"And the studios that are under one publishing umbrella will benefit from each other. We'll be able to not only work with these studios on their own IP, we will also create synergies, collaborations and knowledge exchange between the different studios under one label. Having some established ones and some newcomers will create interesting learnings for all participants. Also, we're in a world where collaboration between studios is an integral part of success, so having studios in different parts of the world learning from each other and working together is one advantage we want to create for the developers."
Payday 3 is not due for release until 2023, so how long a roadmap does today's line-up represent? While Kundratitz is unable to give release dates for all titles involved, he does indicate that this is only the beginning.
"This is just a selection of games that are representative of our portfolio going forward," he says. "There are already other games we're working on and we'll announce those as we go on. You will quickly see there's a lot of momentum in terms of releases from our new label."
Koch Media will be sharing more about all of these titles during its Koch Primetime presentation tomorrow. It kicks off at 8pm BST / 9pm CST/ 3pm EDT / 12pm PDT, and you can watch it right here.
GamesIndustry.biz

Source link
Related Post: