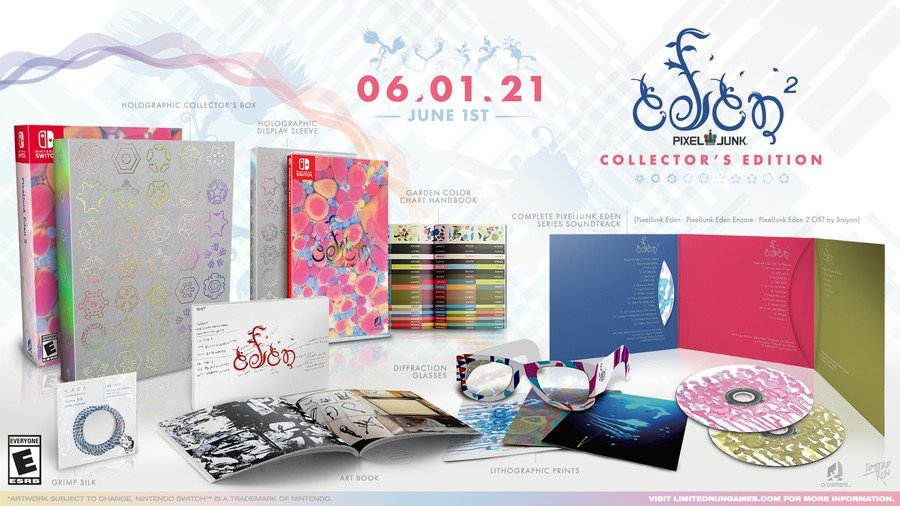 The Q-Games developed 'PixelJunk' series has a well-deserved dedicated fanbase and Nintendo systems have had a few entries in the series, including two on Switch. The most recent has been PixelJunk Eden 2, which is a heavily stylised 'audiovisual experience' that – once you get used to it – is rather good.
Now that release is getting the Limited Run Games treatment for Switch owners, with three options available for pre-order until 4th July. It's worth noting that these are simply distributed by LRG, so they're not 'numbered' parts of the outlet's Switch range. Versions and links to the relevant store pages are below.
You can see a picture outlining the pricey Collector's Edition at the top of this article; that's a lot of extra goodies if you're inclined to pay that much.
So, are you tempted?
Nintendo Life | Latest Updates

Source link
Related Post: