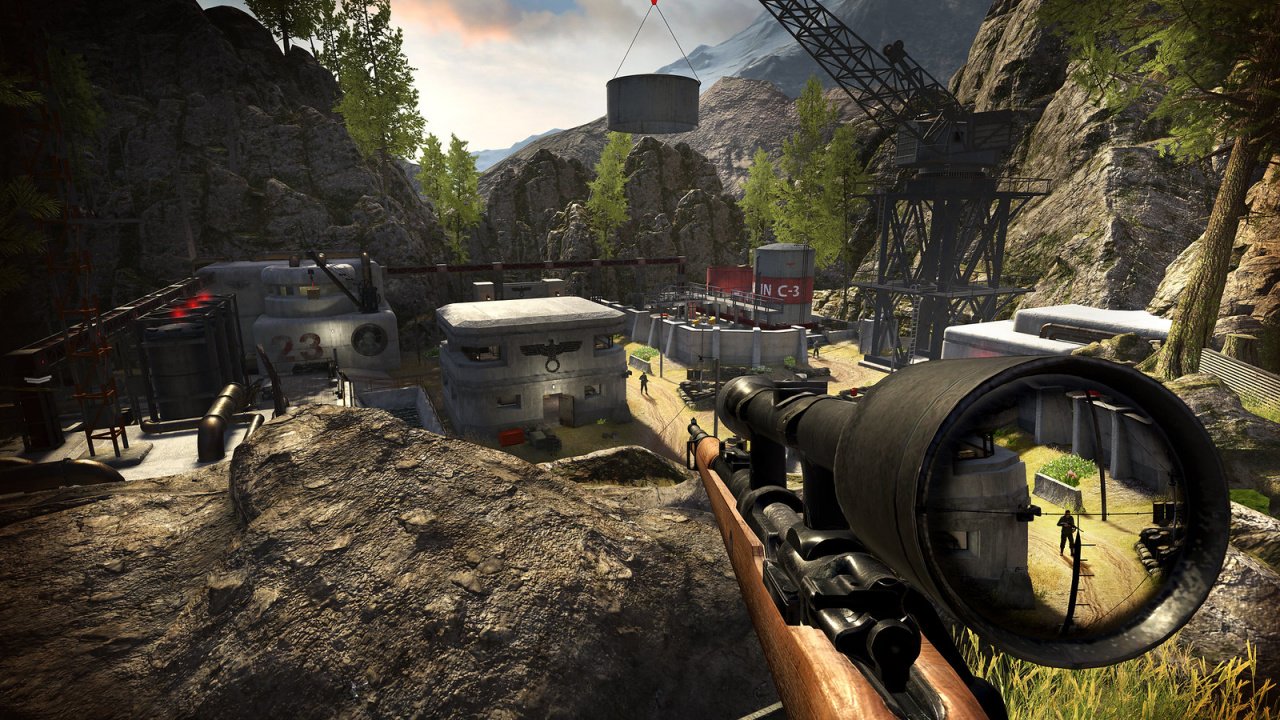 It feels like it's taken an absolute age to release, but Sniper Elite VR will finally set sights on PSVR from 8th July. The game's promising a "powerful World War II story" told "through the eyes of an Italian Partisan, rising with your brothers and sisters to protect your homeland from the fascist forces that threaten to destroy your homeland".
It's been designed from the ground-up for virtual reality, so while it will retain many of the mechanics from the main series, it will deliver a new perspective for the tried-and-tested systems. Using the PSVR Aim Controller, you'll be able to physically aim down the sights of your sniper rifle; you'll also be able to dual-wield if you opt for the PS Move wands.
Yes, the X-Ray kills will return, but even more importantly there'll be a variety of locomotion options, all designed to retain the freedom of movement that's a flagship feature in the Sniper Elite games. It's looking decent in the gameplay trailer embedded above, although there does appear to be a much bigger emphasis on traditional firefights than sniping. Still, we're eager to scope it out next month.
Push Square | Latest Updates

Source link
Related Post: