This Week in Business is our weekly recap column, a collection of stats and quotes from recent stories presented with a dash of opinion and intended to shed light on various trends. Check back every Friday for a new entry.
Earlier this week, Sony posted a Q&A transcript from a podcast interview with PlayStation Studios head Hermen Hulst on the PlayStation Blog, and slipped in a few tidbits of actual news into the mix.
After a bit of preamble about the company's commitment to single-player narrative games and teasing of the upcoming pipeline and new intellectual property, Hulst got to the first big bit of news.
QUOTE | "You can't build a community of over 110 million PS4 owners and then just walk away from it, right? I think that'd be bad news for fans of PS4, and frankly not very good business. Where it makes sense to develop a title for both PS4 and PS5 — for Horizon Forbidden West, the next God of War, GT7 — we'll continue looking at that." – PlayStation Studios head Herman Hulst confirms that some games previously expected to be PS5 exclusives will also have PS4 versions.
(OK, technically Hulst didn't actually confirm PS4 versions of the next God of War and Gran Turismo 7 there, but the only thing more tiresome than pointing that out is having to be this nitpicky and literal because the industry has conditioned us to look for the wiggle room in every statement.)
It's understandable that announcement would have been tucked so deep into the post, because it's a pretty thorough backtracking on everything Sony was telling people last year in the lead-up to the next-gen hardware launches.
Microsoft's push for the Series X|S had been focused on things like the Game Pass service and backward compatibility rather than any kind of next-gen exclusives. Likely spotting a compelling selling point and differentiating factor, Sony's PS5 marketing played up next-gen exclusives in a big way.
QUOTE | "We have always said that we believe in generations. We believe that when you go to all the trouble of creating a next-gen console, that it should include features and benefits that the previous generation does not include. And that, in our view, people should make games that can make the most of those features." – PlayStation head Jim Ryan, in an interview with us last May, on the suggestion that making PS4 versions of PS5 games would help keep owners of the older console engaged.
In short, Sony implied PS5 would be the only place to play its big first-party games last year, and now it's saying that's not the case, arguably wronging anybody who went out of their way to buy a PS5 (which is pretty much still the only way to buy a PS5 thanks to supply constraints) based on the promise that they couldn't play these experiences on a PS4.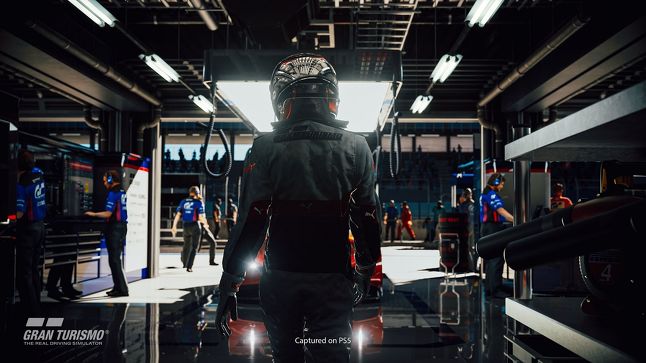 On the one hand, that could obviously be frustrating. On the other, outrage over games losing their exclusivity and being able to be experienced by more people has traditionally been the territory of pitiable diehard console warriors.
But it's one thing to hold back certain details for a marketing beat, or to build hype for a new console by announcing a bunch of games with release windows, even though odds are pretty good some will get delayed and others may never see release at all. It's video games, after all. These things happen.
But what Sony has done here is coming off a lot more like a deliberate sin of omission. Going into the launch, it needed to defend its position as the market leader, to create buzz around the PS5 that would dwarf whatever the Series X|S could muster, that would ensure the public perception would be that PS5 is the next-gen console to get.
Now that it has achieved what it hoped to, it can drop the masquerade and confirm the not-so-shocking truth that it will make its games available to the PS4 installed base of 110 million potential customers as well as the PS5 base of about 8 million (although it should be considerably higher by the time these games come out).
The fact that Sony chose to acknowledge these games for the first time as throwaway asides deep in a podcast rather than stand-alone press releases trumpeting their existence suggests it knew this was more an admission than an announcement.
Every analyst was saying the next-gen systems would sell out no matter what early on. Sony's first-party lineup was plenty strong regardless, and actual PS5 exclusives like Returnal, Demon's Souls, and Ratchet & Clank: A Rift Apart were still going to stand up well against Microsoft's next-gen exclusives, most of which — Everwild, Fable — are expected to be years away.
Obfuscation is a cherished industry pastime, and it only seems to be getting worse as the years go on. From mandatory silence on the details around timed exclusives to decreasing access to sales figures and hard metrics to loot box odds to business models inherently designed to prevent people making informed purchasing decisions, it's not entirely surprising that people would grow frustrated with companies building their businesses off such slight of hand, particularly when the gains are this minimal.
QUOTE | "During the pandemic, Sony saw new customers come into the market and lapsed gamers turn on their console again. Suddenly, the firm has a huge new audience to speak to. You can't expect that new group of gamers to jump to PS5 straight away." – GamesIndustry.biz's Christopher Dring makes the argument that Sony's reversal on the subject of cross-gen games is just a prudent business decision.
QUOTE | "I'm not sure the narrative of 'winning' E3 has ever been less meaningful; short of some absolutely blinding performance from one firm or another, the real question for each platform holder isn't going to be whether they 'won,' but rather whether they accomplished what they needed to accomplish in order to stay relevant and successful in the coming months and years." – GamesIndustry.biz's Rob Fahey previews a very unusual E3, not just because it's online but because each of the big three is going into the show with very different goals in mind.
QUOTE | "The games industry has done incredibly well over the last 18 months, and the world is just waking up to the fact that there is still so much growth ahead of us." – In talking about Take-Two's $378 million acquisition of Top Eleven developer Nordeus (its fifth acquisition in the past year), Take-Two executive vice president Michael Worosz offers his explanation for the recent consolidation trend.
STAT | 2% – The year-over-year Q1 revenue gain for CD Projekt, with the company attributed to a tough comparison from Q1 2023, when it enjoyed a bump in Witcher interest thanks to the Netflix series and sales of the Switch version of The Witcher 3, which launched the previous October. (CD Projekt launched December 10, so its Q1 only missed out on the first three weeks of sales for the game.)
QUOTE | "Roblox is a gaming platform that is made to specifically appeal to children — it simply shouldn't be possible for a player to spend thousands of dollars in a few days." – In a public call for Roblox to change its ways, Justin Ruben, co-director of parent watchdog group ParentsTogether, underscores the shaky ground the industry is on when it combines free-to-play monetization models designed around bottomless spending with an audience of kids.
STAT | 4 years – The length of time between Atari announcing its NES Classic microconsole fast-follower and the system's actual retail launch as the Atari VCS.
STAT | 5 – The number of Need for Speed games that EA pulled from console and PC storefronts this week. Servers for those games will be shut off at the end of August, but their offline modes should continue to work just fine.
QUOTE | "We recently received a batch of DMCA takedown notifications with about 1,000 individual claims from music publishers… We are disappointed they decided to send takedowns when we are willing and ready to speak to them about solutions." – Twitch continues to play the victim because its core business has an obvious copyright violation problem it never bothered to address.
QUOTE | "The Court agrees that this case is straightforward and can be decided on the '525 Patent and the accused device. The jury appears to have done exactly that, but defendant does not like the result the jury reached. Defendant's dissatisfaction does not constitute grounds for judgment as a matter of law or a new trial." – US District Court Judge Thomas S. Zilly reminds me that there's very little I enjoy more than a scathingly sassy putdown in a very serious and proper context, such as a ruling denying Valve's objection to a $4 million decision against it in a patent suit over the Steam Controller.
GamesIndustry.biz

Source link
Related Post: