The unique Action-RPG about robots, the French Revolution and re-writing history in a strange alternate universe, Steelrising gets a new story trailer.
Steelrising Story Trailer Revealed
Spiders has released a new trailer for the upcoming Action-RPG Steelrising which was revealed at IGN Summer of Gaming. In the latest trailer it focuses on the story behind the uprising of the French Revolution, but this alternate France is taken over by steampunk-styled robots or automatons.  The trailer teases the violence that ensues when these clockwork bots take down the revolutionaries in the city of Paris in the year of 1789.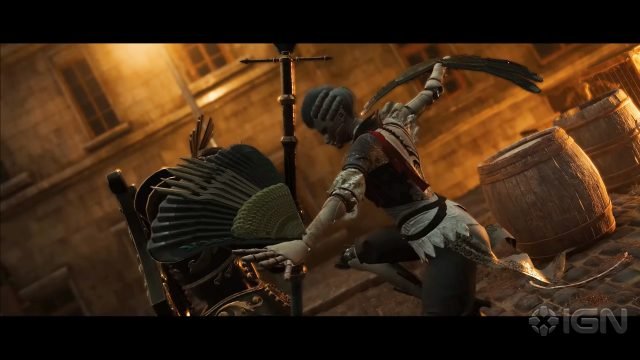 In case you missed it, Steelrising was announced last year at the Nacon event, a game set during the French Revolution about King Louis XVI's automaton army which is terrorising the citizens of Paris. In this retelling, players will get to change the course of history. Safe to say the plot is quite unique, and if you've played Greedfall, you'll know Spiders has a way of weaving stories.
If you're interesting in trying our Steelrising, Spiders recently announced their second playtest which will be taking place in July. You can head to their sign-up doc to put your name down if you want to be one of the first to play the game.
We were thrilled to present Steelrising in our first playtest a few months ago. It is now time to do it again!

If you could not participate before, now is your chance!

Learn all about Steelrising 2nd playtest and register using the link below:https://t.co/5ya46ywHaK pic.twitter.com/cNUjJxvcak

— Steelrising (@PlaySteelrising) June 8, 2023
Steelrising currently has no release date but will be releasing on PC and current-generation consoles.
---
For more news find it here in Mortal Shell: The Virtuous Cycle DLC Announced and Death's Gambit: Afterlife An Expanded Edition Announced.
Fextralife

Source link
Related Post: