News
Bandai Namco released new screenshots, artwork, and videos on the brand new characters revealed for Tales of Arise, Kisara & Dohalim.
Published on Giuseppe Nelva

Following yesterday's reveal, Bandai Namco released new screenshots, artwork, and video putting the spotlight on the new characters that are going to appear in Tales of Arise, Kisara & Dohalim.
The assets were released via the official Twitter accounts of the game (sources 1, 2, 3, 4, 5) and we also get more information about the two characters.
Here are a few details on Kisara:
"Kisara is one of the most powerful Dahnan soldiers who serve Dohalim. She believes in the coexistence between the Renans and the Dahnans.

Kisara uses her shield to protect her allies while unleashing high-powered and wide-ranging techniques."
… And Dohalim:
"Dohalim is a noble from Rena who is friendly with Dahnans. He has a particular sensibility towards different forms of art like music, poetry or antiquities.

Dohalim fights using a rod and different types of astral artes, making him able to adapt to his opponents."
Below you can enjoy the assets.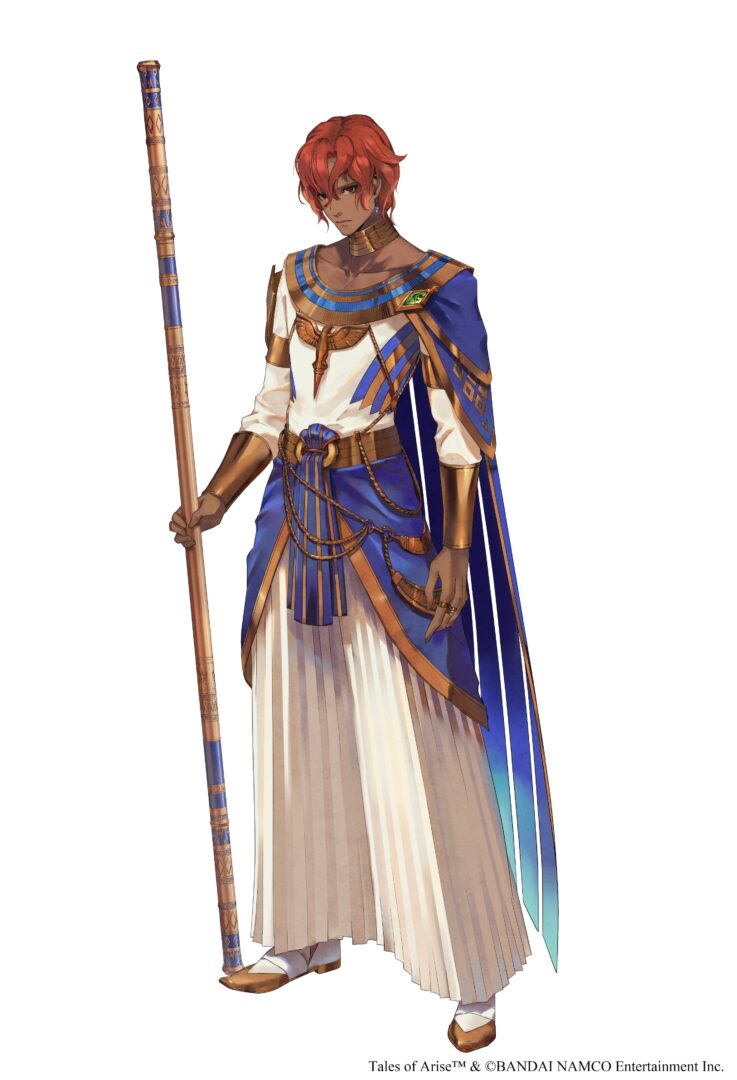 Tales of Arise was originally slated for 2023 for PS4, Xbox One, and PC, but it was delayed due to the effects of the COVID-19 Pandemic. It's now coming on September 10 (September 9 in Japan) for PS5, Xbox Series X|S, PS4, Xbox One, and PC.
If you want to take another look at the game, you can enjoy the latest trailer, the previous trailers and screenshots, the latest gameplay, another reveal including details on editions and bonuses, another trailer, one more, another promotional video in English, some screenshots and artwork, the first batch of images, and the original announcement trailer.
If you're unfamiliar with the game, you can read an official description below.
"Tales of ARISE follows the story of Alphen, an iron-masked individual whose home planet of Dahna has been enslaved and stripped of natural resources for the past 300 years by the nearby planet of Rena. As Alphen fights to free his people he encounters Shionne, a girl from Rena who is on the run from her countrymen. Both Alphen and Shionne will be joined throughout the journey by a supporting cast of characters to help in their fight for freedom.

Tales of ARISE carries the DNA of the much-loved Tales of franchise while also introducing advanced graphics and an evolved combat system to help push the series into the future. A new "Atmospheric Shader" developed by BANDAI NAMCO Studios adds subtle touches to the look and feel of the world evoking a hand-drawn painting. Combat has also evolved, allowing for a better sense of spectacle and direct player feedback based upon their actions. The graphics, combat system, characters, and story all work together to present a vivid and realized world that will immerse players as they are transported to the many environments and biomes they will explore throughout their time with Tales of ARISE."
Twinfinite

Source link
Related Post: