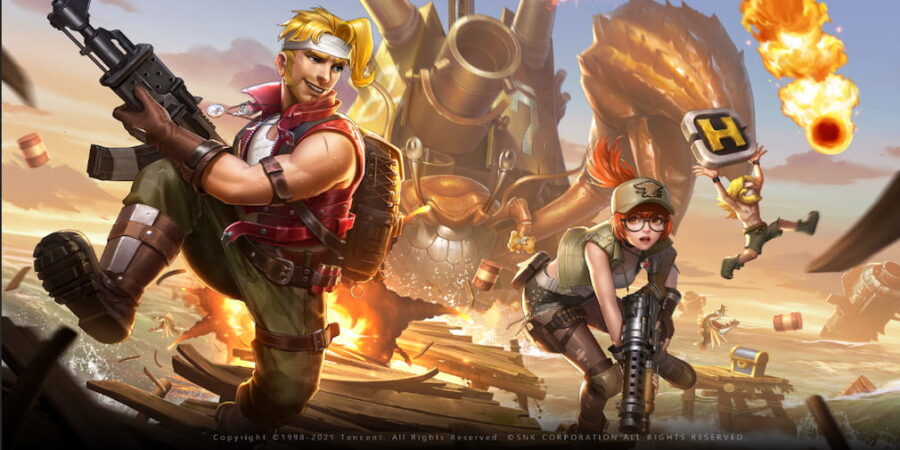 Timi Studios' upcoming arcade shooter, Metal Slug has released its first gameplay video on Youtube. The video shows us what the beta version of the game would look like. The announcement for the game was made in June last year.
The original title is developed by Nazca Corporation, later got merged with SNK. Metal Slug is a run and gun game, first released in April 1996. Since then, the game has brought out numerous titles with multiple device support.
The announcement regarding the release of the gameplay video was made on the official Twitter account of Timi Studios. Metal Slug is one of the most highly anticipated titles in the year 2022. The game is quite big news for the fans of classic games. With Timi being associated with this game, it sure to make some bigger impact on the app stores. And, the pixel-based designs are now replaced with 3D ones.
Looking at the gameplay video, it looks like the developers are trying to give it a modern look while maintaining the classic charm of the game as well. The characters in the video can be seen jumping, using explosives and making their way out of a trap. After all, Timi Studios' the publishing house of Call of Duty: Mobile, Arena of Valor and so forth is behind the development, so it is quite obvious that the game will have eye-catching content.
However, the gameplay clip is from the beta version, so there will be significant changes in its content before the public gets its hands on it. As of now, the gameplay video is the only information we have. We will be sure to update you as and when we get more information about the development and release of the game.
 Looking for more shooters to play on your phone? Here are 15 of the best available for iPhone and iPad
Latest Articles | Pocket Gamer

Source link
Related Post: