Riot Games recently announced its first esports tournament for their increasingly popular mobile MOBA, League of Legends: Wild Rift. The PC iteration of the game already has a popular and flourishing esports scene, so it was only natural its mobile brethren would try to follow suit.
We recently had a chance to chat with Hans Christian Duerr, Head of Esports for Wild Rift, Europe and MENA, about this alongside what they hope to achieve in the Origin Series tournament and beyond. We also discussed competition in the mobile esports space and how Wild Rift's esports realm compares to PC League of Legends. 
Could you please introduce yourself and what it is you do for our readers, please?
As the Europe & MENA Head of Esports for League of Legends: Wild Rift, I am responsible for setting a clear regional vision and strategy for Wild Rift Esports as a whole, as well as overseeing the Wild Rift Esports product roadmap in these regions, including CIS and Turkey. Prior to this, I headed up esports operations for League of Legends across GSA and Poland, before expanding into CIS, Turkey and MENA.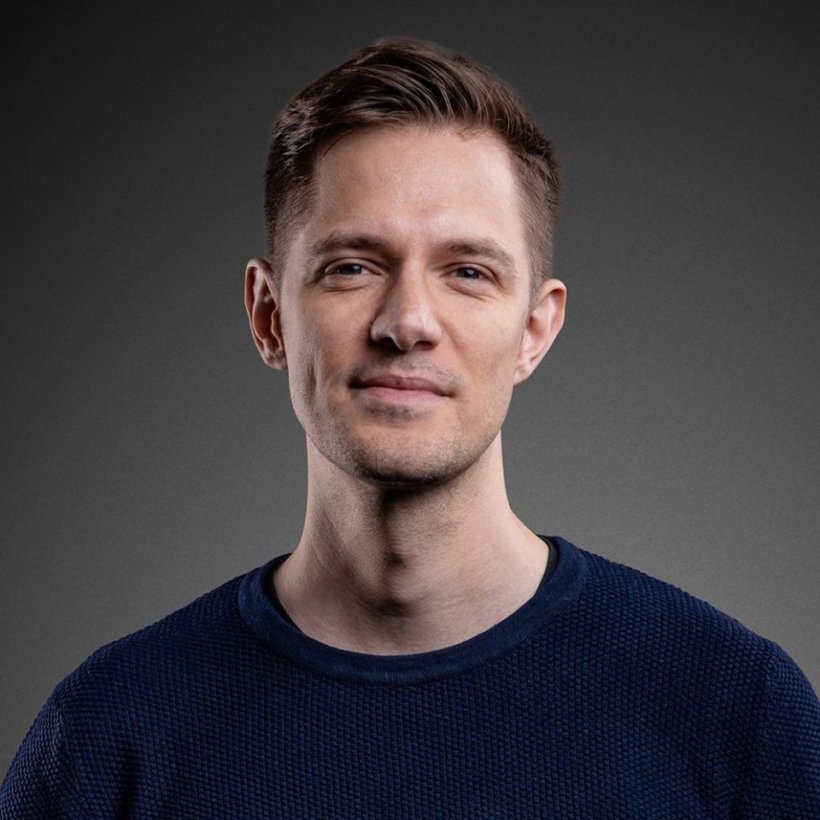 How do you see the esports scene for Wild Rift growing over the coming months and potentially years?
When it comes to League of Legends: Wild Rift esports, I want to make sure that we manage expectations accordingly. One of the biggest challenges with mobile esports is that we don't yet know how it will develop, especially in regions such as Europe, and how it will be received by the traditional esports audience. Unfortunately, there's still a stigma around mobile gaming, some believe that it's too casual to be considered for esports.
I think for the Origin Series team, this a great opportunity to build League of Legends: Wild Rift esports over the next couple of years and really convince fans and players that esports on mobile is as serious as esports for PC. Right now, we're striving to build a holistic ecosystem for Wild Rift esports to support this growth in the years to come.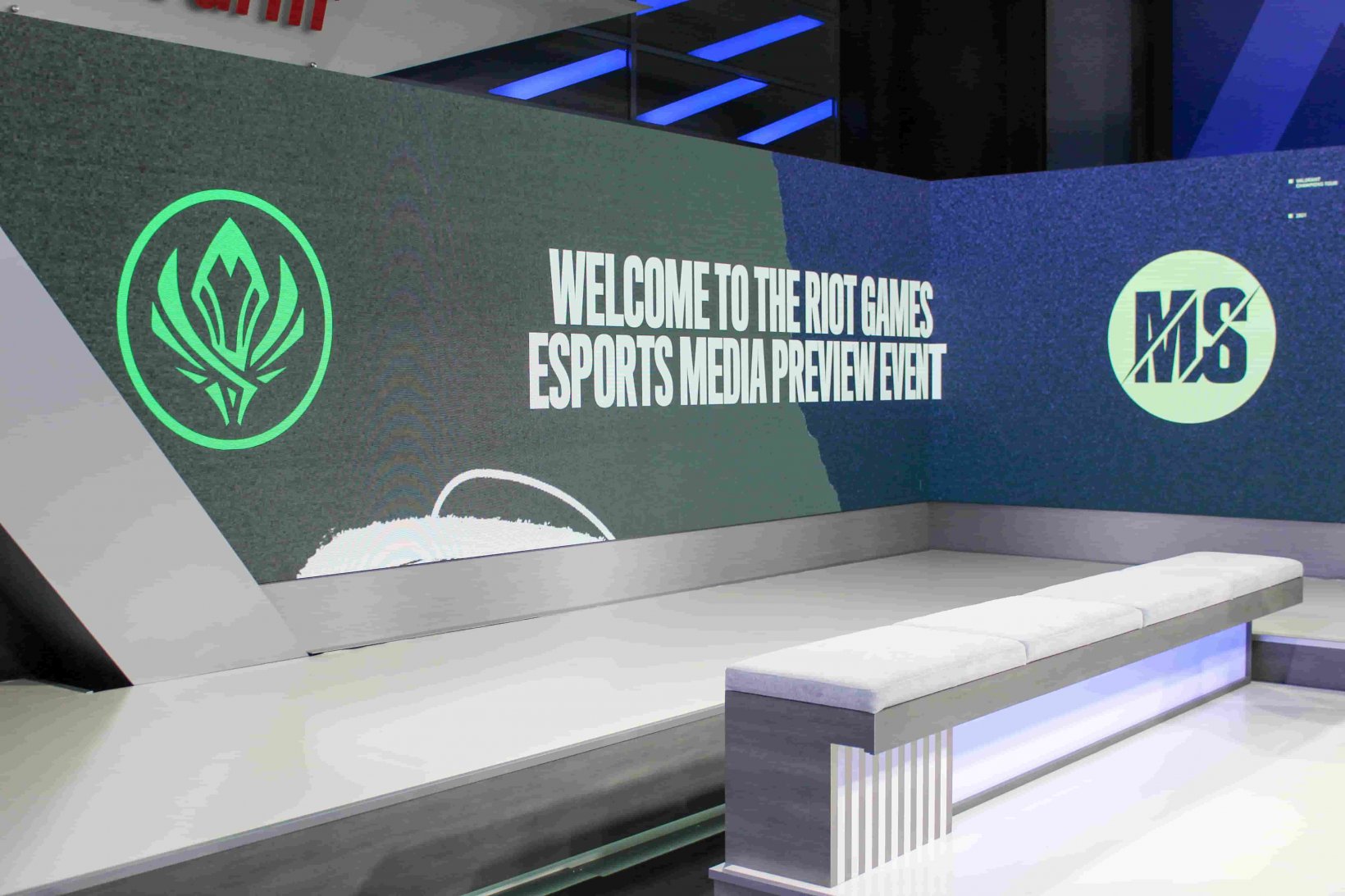 What do you believe the differences are between the Wild Rift and PC League of Legends esports landscape?
I think there are two ways you can look at this. Firstly, When you look at both League of Legends and Wild Rift, they are at two vastly different points in time when it comes to the maturity of the esports ecosystem. League of Legends esports is already pretty much established.
We started at the top, kicking off the professional leagues, and then over the years, we began to establish the regional leagues with more grassroots activity branching off organically from that. With Wild Rift, we're at the very beginning. Our approach is to look at this holistically, and not just replicate what we did with League of Legends. We're not looking to build it from the top-down, but really making sure that we look at all the different layers of a competitive pyramid at once.
The second difference is in the audience that we're targeting with Wild Rift. The major benefit of mobile gaming is that people are more likely to have a smartphone rather than a PC or console, so it's much more accessible. With Wild Rift, there is a much bigger audience within the core mobile gaming community which we cannot reach with League of Legends PC. Then, we also have the opportunity to potentially reintroduce players and fans of League of Legends, who, for various reasons, stopped playing on PC.
Do you believe Wild Rift has a head start as an esport because of League of Legends, or do you feel it could equally be detrimental to its success (I can already watch League esports, for example)?
Although I can see why you might think that, I wouldn't see it as a head start. Of course, for everything we build for Wild Rift esports, we'll look at our learnings from League of Legends, but also from our other esports titles like VALORANT. One of the bigger challenges we face is managing expectations for Wild Rift, which might be really high as people have seen what we have done with League of Legends.
Ultimately, our goal is for Wild Rift to have its own esports ecosystem, appealing to fans beyond the traditional League of Legends audience. I feel the Origin Series is going to help us kick start that journey towards building that holistic ecosystem for Wild Rift to stand on its own and grow.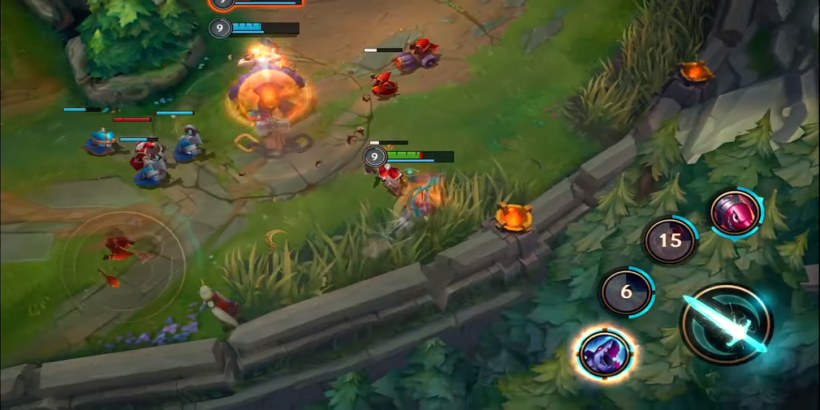 Do you view the other flourishing mobile esports as competition – such as PUBG Mobile – or do you feel that the landscape as a whole growing is good for everyone?
Every successful mobile esports title is of course important to help contribute to the growth of the ecosystem and draw more attention into the mobile esports space. It gives it more legitimacy. We're trying to move away from the stigma that mobile gaming is only for casual players. The more titles there are to set the mark for what quality looks like in mobile esports, the better.
Mobile esports titles can coexist, in the same way, CS: GO and League of Legends can coexist. It's important to have strong peers in the industry so that we can learn from each other, and to further build the market. There is so much growth potential in the mobile esports market in the western regions, so it's important that there are enough products in play to ensure that there is growth and we can give players and fans a broader choice.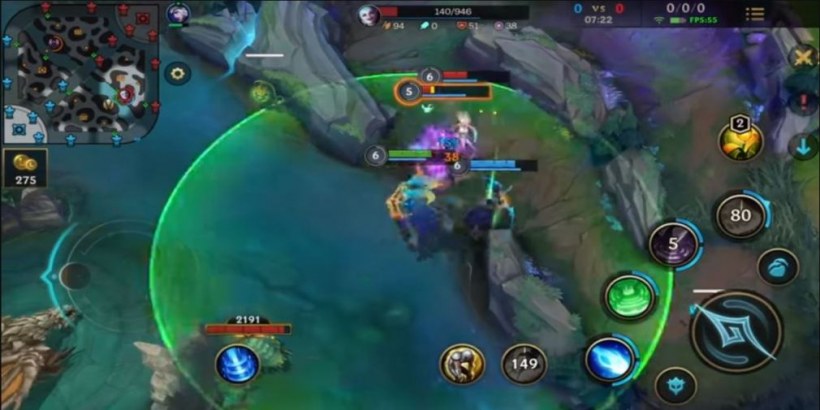 With this tournament you are allowing anyone who creates a team to participate, is there anything, in particular, you are hoping this approach will achieve?
The thinking behind this tournament series was that we didn't want to go all-in for Year Zero, we wanted to build it in the right way first. Initially, there were some assumptions we wanted to test and I think this series is perfect for that, as we can make fast changes between the different stages. Of course, we want to identify the stars of the scene, the players we would love to focus on, discovering who are the up and coming talents.
We want to tell their stories and give fans more reasons to care, letting them build an emotional connection to the stars of the scene. But this would not just be for players. We are also super curious to see if there are new talents in the shoutcasting space to develop, who could be among the faces of a future Wild Rift broadcast team. Same with the professional teams, we are excited to see which teams will evolve throughout this tournament. Will we see the same big brand names we see in other esports titles?
Or will there be names who are only active in the mobile esports space who will dominate in this tournament? The Origin Series is a good opportunity to experiment with different angles of attributes of how we want the overall product to look like, including the broadcast experience. This tournament will show us what works and what won't work for this partially new audience. It's a fantastic opportunity for us to sharpen the edges and prepare an even better Year One for Wild Rift esports next year.
League of Legends: Wild Rift is available now over on the App Store and Google Play. It is a free-to-play game with in-app purchases.
Looking for more multiplayer games to enjoy on your phone? Here are 25 of the best available for iPhone and iPad

Want more?
Check out our 107 other
Wild Rift articles!

Latest Articles | Pocket Gamer

Source link
Related Post: