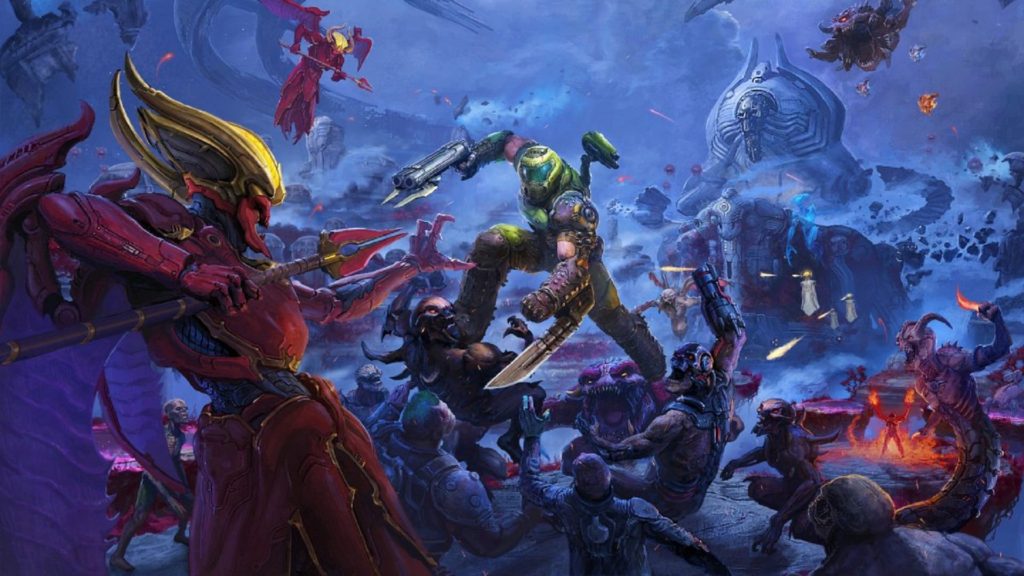 Tucked underneath all of the announcements from the Xbox and Bethesda Games Showcase was id Software's DOOM Eternal. Its long-awaited Xbox Series X/S and PS5 update releases on June 29th and offers features like 4K/60 FPS, 120 FPS and ray tracing. Even PC players will receive the ray tracing features on the same day.
id Software broke down the various modes – Performance, Balanced and Ray Tracing – in an official post. The Xbox Series X is capable of 1800p/120 FPS, 2160p/60 FPS and 1800p/60 FPS with ray tracing. PS5 is slightly behind, running at 1584p/120 FPS but also offers 2160p/60 FPS and 1800p/60 FPS with ray tracing. Xbox Series S gets 1080p/120 FPS and 1440p/60 FPS – no ray tracing support is available for it.
For PC, ray tracing mode depends on one's own hardware so make sure you have a compatible GPU. The developer also noted that all modes use dynamic resolution scaling and that ray tracing isn't available in Performance or Balance Mode. Performance Mode also requires a 120hz compatible display; Balanced Mode needs a 4K compatible screen. Stay tuned for more details in the coming weeks on how all of the platforms perform with this update.
---
Video Game News, Reviews, Walkthroughs And Guides | GamingBolt

Source link
Related Post: