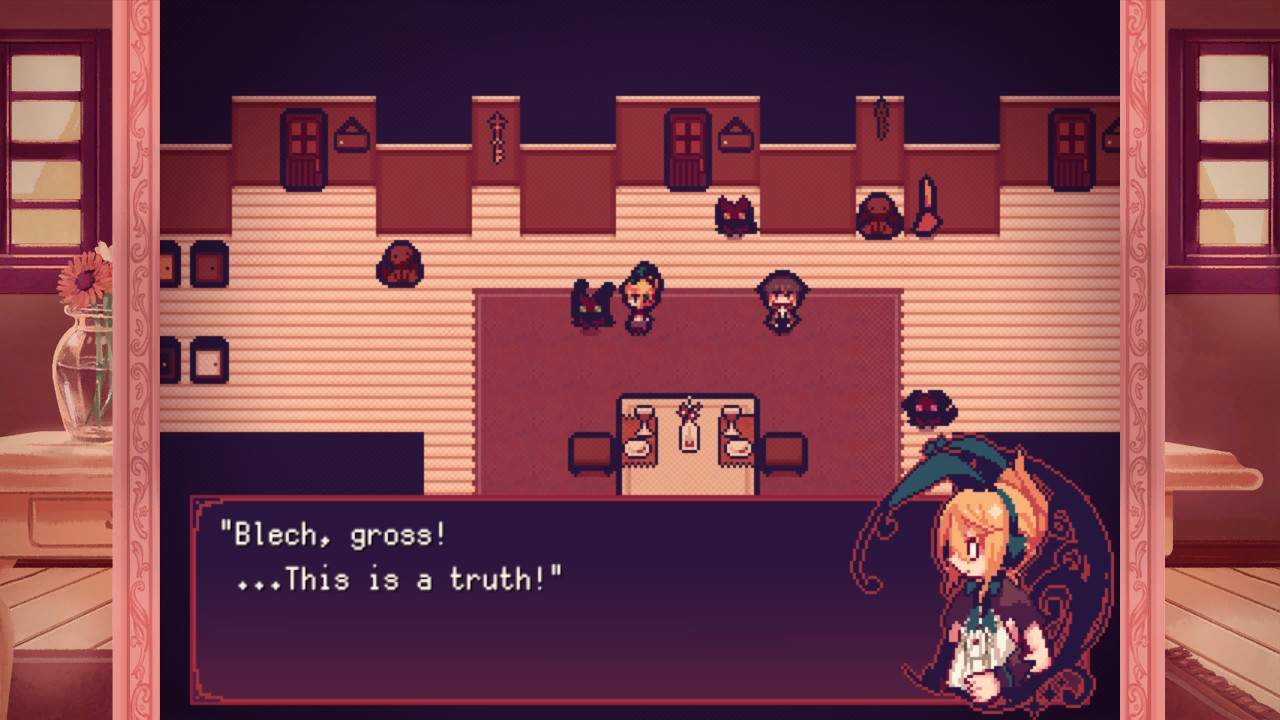 There have been a lot of big, substantial games on the Nintendo Switch lately. Animal Crossing: New Horizons is something you could play for years. Monster Hunter Rise could take months, given the update rollouts. Then we have meaty Atlus games with RPG elements, like SMT III Nocturne HD Remaster and Persona 5 Strikers. It's a lot. Which makes the arrival of the Lieat Switch port especially savory. It's a petit four amidst larger dishes. Each part can be a flavorful palette cleanser between larger meals.
Lieat is an older game, though people might be forgiven for overlooking it. Miwashiba released the English version on PCs back in 2016. This indie is a story in three parts. A human man who goes by various names travels with a newly-hatched dragon. (We'll call him Leo here.) Her name is Efina, and she possesses a unique ability. Around her, lies take form. She can then defeat and eat them for sustenance. There are three episodes here, with each RPG lasting about an hour.
What's special about them is how much is done with so little. Lieat's three episodes aren't terribly complex. Leo and Efina act as informants and inadvertent heroes in each one. For example, in the first tale, the two come to a deserted town. They offer information to one person. But then also learn a legend about vampires. Ahead of coming to a resort, the game tells a fable about a nightmare-eating sheep. In the last entry, a phantom thief takes the stage. Each story has multiple endings, though none is ever too complex or tasking. (Especially with hidden "legendary" weapons to make the final boss fights a breeze.)
But what's also special is how much lore is packed into this collection. In Lieat, dragons are mysterious things. Though minimalistic, flavor text is packed into them. By the end of the first game, players have experience with multiple dragons. By the second, we know more about their existences. When the third concludes, you have a satisfying final course that helps us understand Efi and Leo better.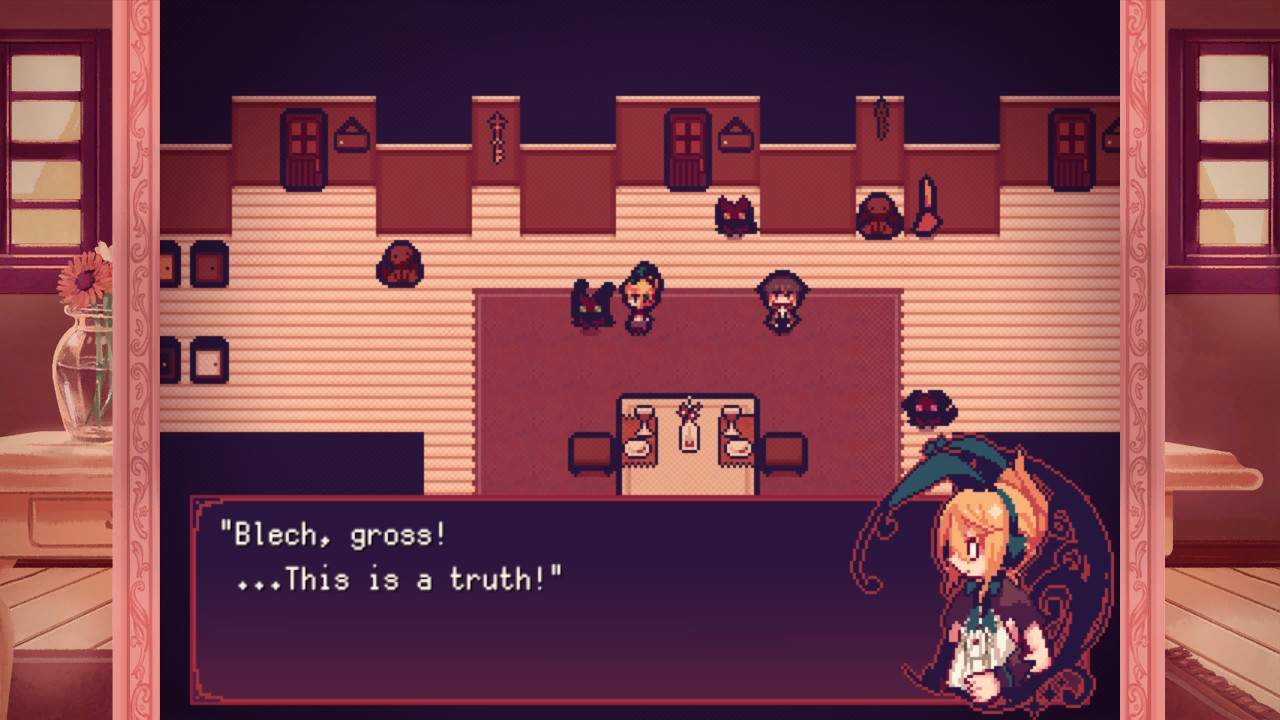 And as for the Switch port itself, Lieat fits perfectly. There's no attempt to stretch out the resolution and compromise the original art. The added borders change depending on the area Leo or Efi are in. The newly added CGs fit in with existing ones well. There are also plenty of save slots, in case you do want to get the good and bad endings.
But for me, it's the whole presentation that makes Lieat such a tasty Switch port. It's a small game you can briefly enjoy between bigger ones. If I hadn't had to rush through it in one sitting for the sake of covering it, I'd have spaced it out between the larger offerings on my plate. It's a delightful morsel.
Lieat is available on the Switch and PC.
Siliconera

Source link
Related Post: