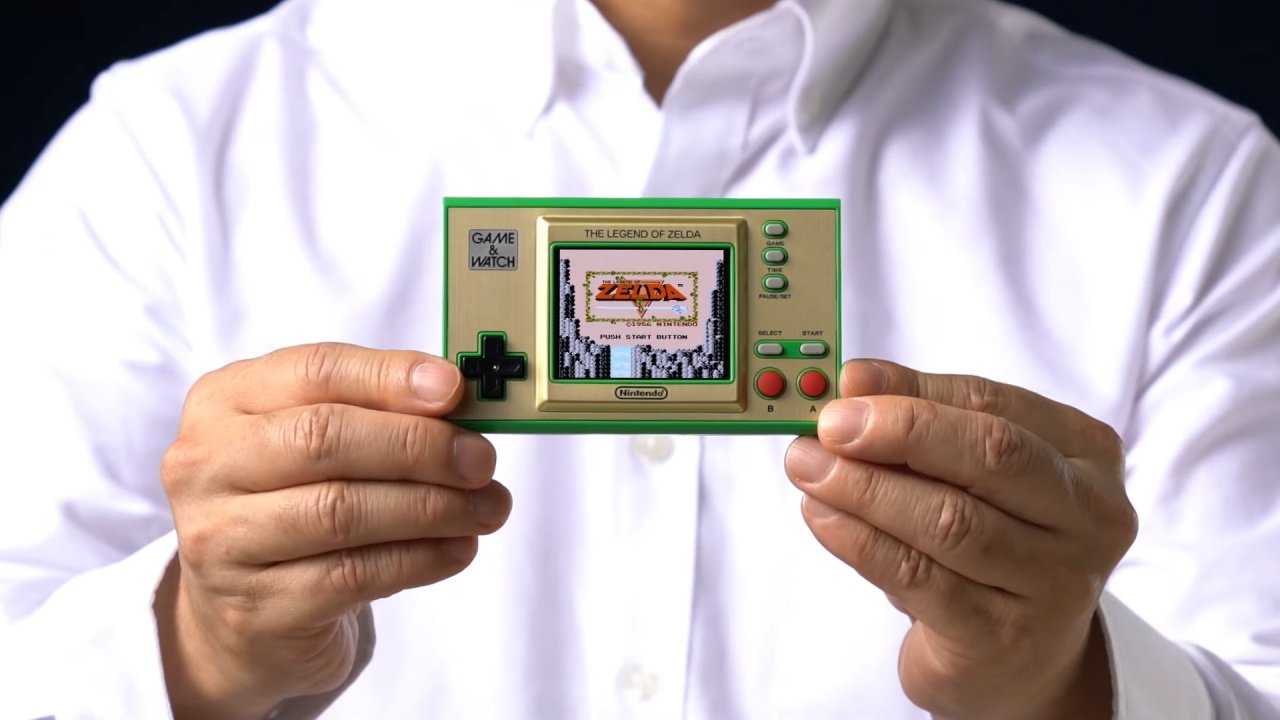 There have been rumours since earlier this year that Nintendo would release a few older Zelda games at some point this year to celebrate Link's 35th anniversary.
While 2023 is not over yet, The Legend of Zelda series producer Eiji Aonuma has seemingly shot down hopes of classic Zelda games returning this year at the very end of Nintendo's E3 Direct.
Here's exactly what he had to say during a segment revealing a new Zelda Game & Watch:
"This year the original Legend of Zelda game reaches its 35th anniversary, while we don't have any campaigns or other Nintendo Switch games planned, we've been working on this Game & Watch system as a special item to help mark the occasion and reflect fondly on the earliest days of The Legend of Zelda."
As you might recall, VGC's Andy Robinson previously said The Legend of Zelda: Twilight Princess and The Legend of Zelda: The Wind Waker would "100%" be returning this year. He's now shared an update:
Back in February, industry Insider and GamesBeat journalist Jeff Grubb explained how Nintendo wanted The Legend of Zelda: Skyward Sword HD to be the 'sole' focus until at least July, to ensure it would get all the sales and attention it deserves and wasn't overshadowed by the more popular entries.
"This is still marketing. And Nintendo will want to position The Legend of Zelda: Skyward Sword HD out in front. This is one of the biggest reasons that Nintendo didn't talk about other Zelda beyond Skyward Sword HD in its [February] Direct video event. The company doesn't want other Zelda games to distract from its attempts to bring back Skyward Sword."
Grubb has now also shared his own updated thoughts – stating how Nintendo might be holding off in case The Legend of Zelda: Breath of the Wild sequel doesn't make its release target of 2023.
So, there you go – these rumoured games are still apparently a thing, it's just Nintendo might have potentially pushed back the release dates. And if Zelda's 35th anniversary is like Mario's, it should technically run for an entire year – which would take it up to next February, aka. next year. Meaning there is potentially still a chance of more Zelda games arriving during Link's anniversary celebrations, perhaps just not in 2023.
What are your own thoughts about all of this? Do you think Nintendo has announced enough for Link's 35th anniversary? Do you think these other rumoured games will turn out to be real? Leave your thoughts down below.
Nintendo Life | Latest Updates

Source link
Related Post: