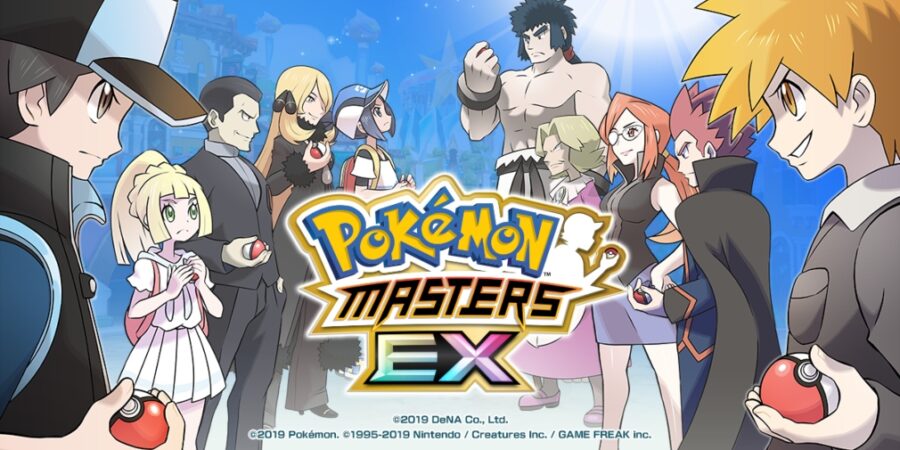 Who's ready for a lively street fair? In Pokémon Masters EX's new event titled Town Square Street Fair, players can stroll through a Pasio street fair along with four new Alolan sync pairs: Lana & Araquanid, Kiawe & Marowak, Hala & Crabominable, and The Masked Royal & Incineroar. Of course, the street fair isn't all fun and games, as players will also have to battle other Trainers like Korrina, Fantina, and Silver.
In partnership with The Pokémon Company, DeNA Co., Ltd. adds these new sync pairs to the story event and lets Trainers earn tons of cool in-game rewards, which includes up to eight 5?-Guaranteed Scout Tickets. From now until the 29th, players will also be able to score up to 1,000 Gems as a login bonus – this will only apply to players who have already completed the Main Story's first chapter.
Lana & Araquanid is a Water-type sync pair with a powerful defensive skill called Wide Guard, while Kiawe & Marowak is a Fire-type sync pair equipped with Flame Charge and Dancing Fever to help you recover HP and boost your allies. Both sync pairs will be available to add to your team until June 30.
The Lana Spotlight Scout is coming soon!
5? Lana & Araquanid will debut on June 10 at 11:00 p.m. PDT!
Check out their Water-type sync move, Seaside Sister Hydro Vortex!#PokemonMasters pic.twitter.com/u2Rlkq8zuJ
— Pokémon Masters EX (@PokemonMasters) June 9, 2023
Meanwhile, Hala & Crabominable is an Ice-type sync pair that will be available from June 14 to June 30, while the Dark-type sync pair Masked Royal & Incineroar will be available from June 16 to June 30 as well. On top of all this, the Main Story now features Chapter 29 to continue the saga of the semifinals of the Pokémon Masters League (PML).
Pokémon Masters EX is available to download for both iOS and Android devices, and it's a free-to-play game with in-app purchases. To know more about the game, you can visit the official website for all the latest news, or check out the official YouTube channel to catch clips on the newest updates.
Looking for more anime goodness? Check out our list of the top 25 best JRPGs for iPhone and iPad (iOS)!

Want more?
Check out our 122 other
Pokémon Masters EX news stories!

Latest Articles | Pocket Gamer

Source link
Related Post: