PUBG: New State is set to begin alpha testing in the US for Android very soon. Before that all kicks off, KRAFTON Inc has begun a series called Field Trip to Troi that will provide players with new details about their upcoming battle royale.
The video, which you can see below, unveiled four points of interest that players will encounter when running and gunning across the map. They are the Exhibition Hall, Mall, Laboratory and Trailer Park. Each area promises a distinct visual look and environmental features that will impact gameplay.
Exhibition Hall
From an aerial viewpoint, the Exhibition Hall looks an awful lot like a bullseye, making it an appealing place for players to drop. The developers have designed the building with verticality in mind. It also boasts transparent bulletproof glass, meaning players will be able to see their foes but cannot immediately kill them.
Mall
Much like the Exhibition Hall, the Mall also utilises an open-roof setup. However, inside it's filled with various shops that can provide excellent flanking opportunities. Elsewhere, players can make use of the escalators within the Mall to quickly run away from, or head towards, enemies.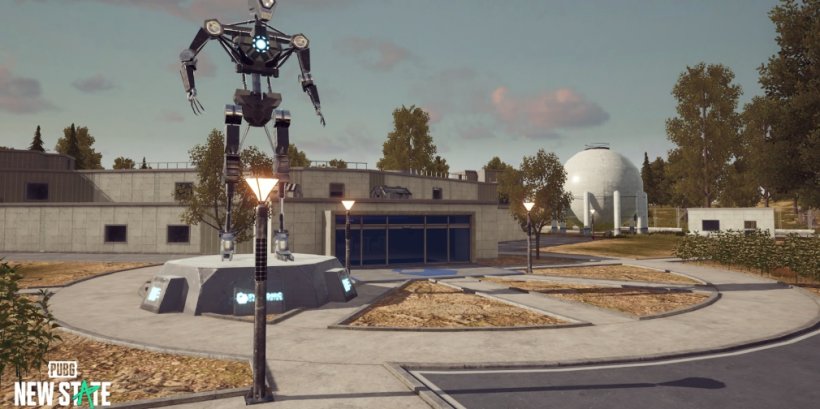 Laboratory
The Laboratory looks to be a tight, claustrophobic area that's made up of four floors. Players who enjoy close-quarters combat will relish this particular building with various flanking routes also available for sneaking up on other players.
Trailer Park
Finally, the trailer park is effectively a field littered with makeshift bunkers. Here, players will need to vault, climb and stealth their way to victory. There is also a ramp at the end of a nearby runway that could prove useful for a speedy getaway.
PUBG: New State will release on the App Store and Google Play later this year, with pre-registration available on the latter right now. It will be a free-to-play game with in-app purchases.
Looking for more excellent shooters to play while you wait for PUBG: New State? Here are some of the best available for iPhone and iPad

Want more?
Check out our growing collection of
PUBG: New State news stories!

Latest Articles | Pocket Gamer

Source link
Related Post: