Solitaire is one of the oldest and most recognisable card games going, and it has been tinkered with many times over the years. Developer Red Games Co is the latest team to try and bring something new to the formula with their upcoming Apple Arcade game, Solitaire Stories.
As the name implies, Solitaire Stories will bring a narrative to proceedings, promising players a fun journey with increasingly more challenging levels. There are several tales to enjoy, and each will have a different deck design, gameplay environment, level map and soundtrack. The developers say they will continue to add new stories and decks monthly once the game has released.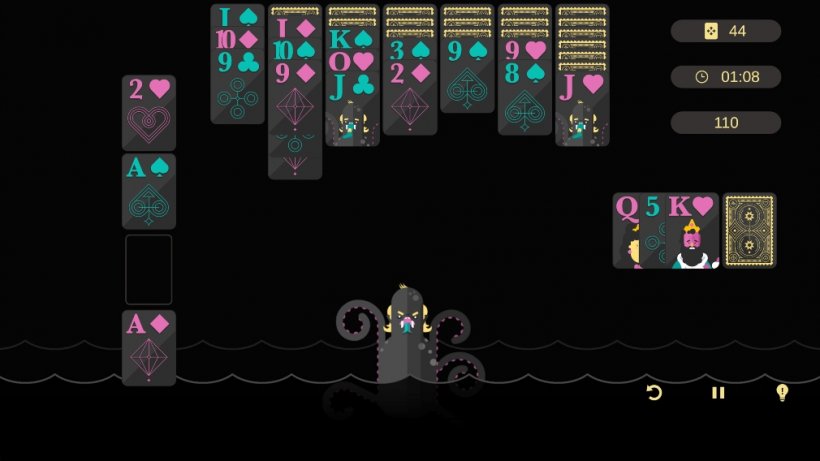 Beyond the story, Solitaire Stories will also feature Daily Challenges, which will net players gold if they manage to beat them. They can then exchange your hard-earned currency to unlock new stories and decks. Similarly, there is also a Daily Contest. Every player gets dealt the same hand, and they will have one chance to accrue the highest score.
Meanwhile, there is a Quick Play option available if players simply want to enjoy Solitaire without any story or additional challenges to distract from the experience. In this mode, they can choose their favourite deck theme and play.
The game will feature a host of different customisation options that allow players to tweak the game to suit their preferences. This includes a right and left-hand mode alongside the option to play Solitaire Stories in either portrait or landscape mode.
Solitaire Stories will be available soon over on Apple Arcade, a subscription service that costs $4.99 per month. For more information on other games that are available in its extensive library, check out our dedicated hub page.
Looking for more games to play on Apple's subscription service? Here is a definitive list of all the games currently available on Apple Arcade
Latest Articles | Pocket Gamer

Source link
Related Post: